To commemorate the coronation of King Charles III, floral artist Nicky Gurret created a floral arrangement at the Anglican Cathedral, with the artistic creation including a crown made of flowers.
The work of art was placed in the steps in advance of the Service of Thanksgiving, which was held on Sunday afternoon.
The coronation of King Charles III was held this weekend in London at event that saw Governor Rena Lalgie and Premier David Burt in attendance, along with a delegation of 14 soldiers and officers from the Royal Bermuda Regiment that accompanied the King during his procession, with the Bermuda flag also visible in the procession.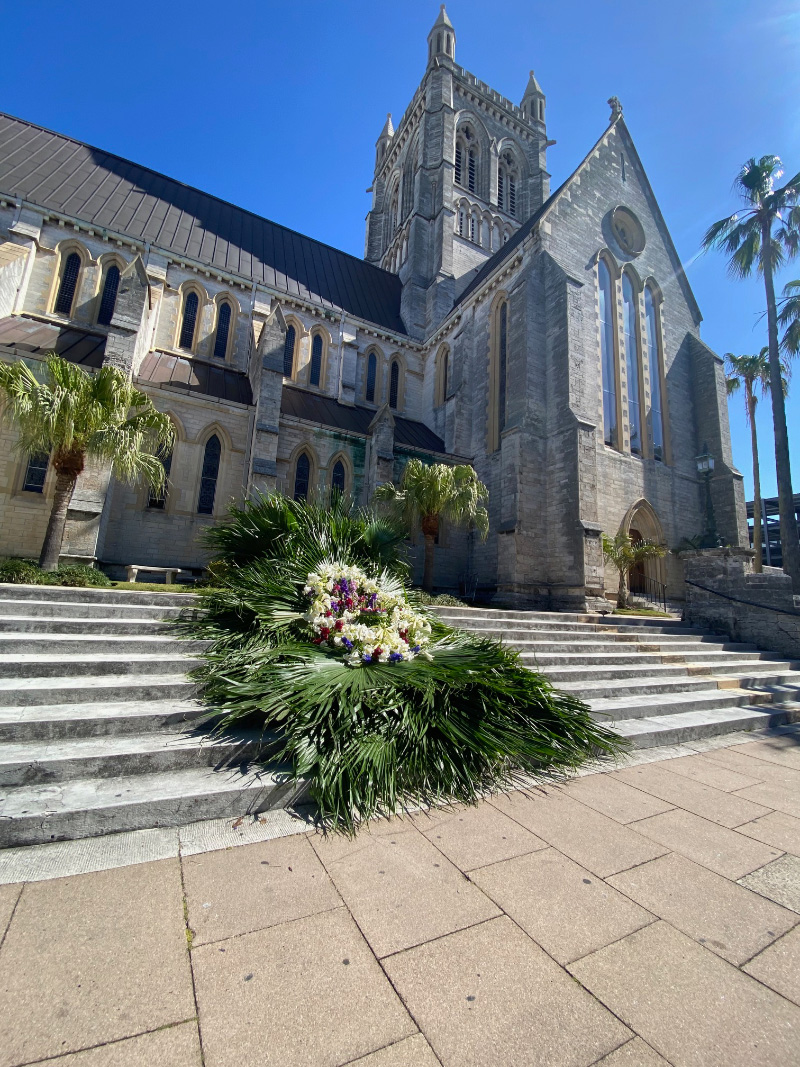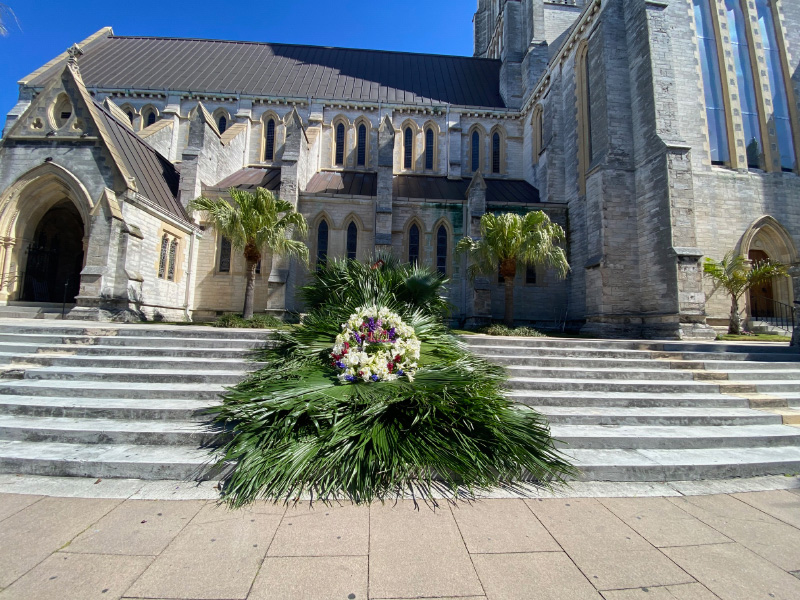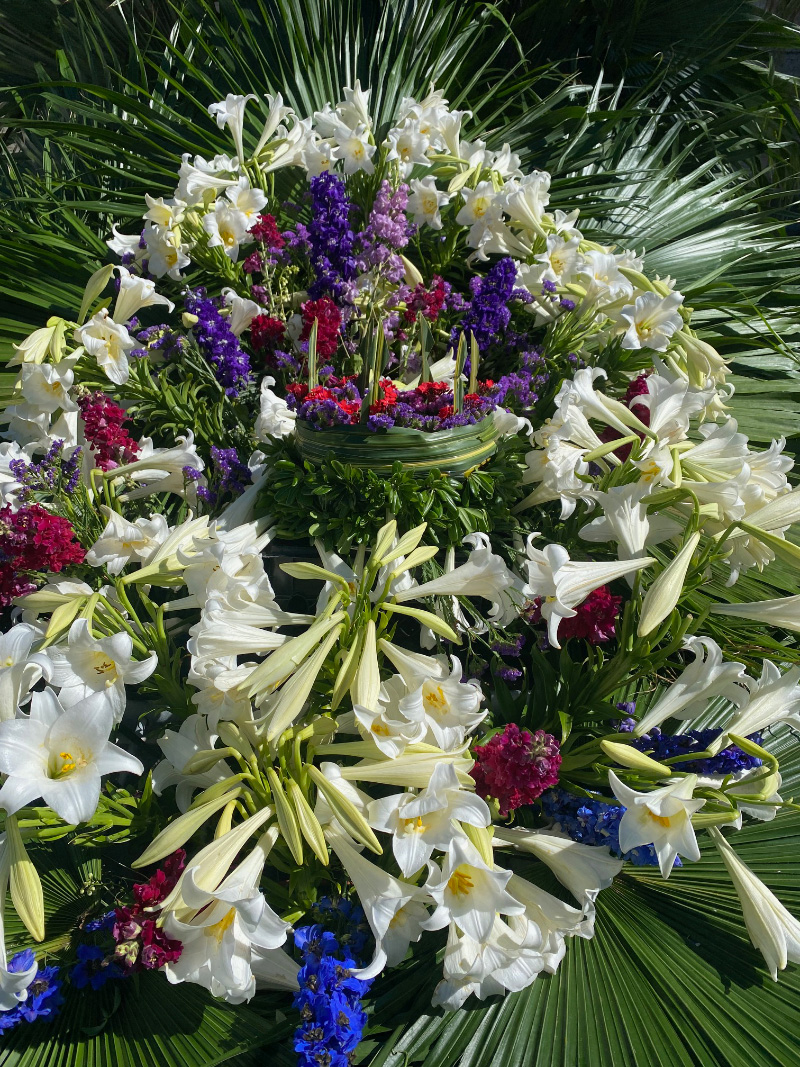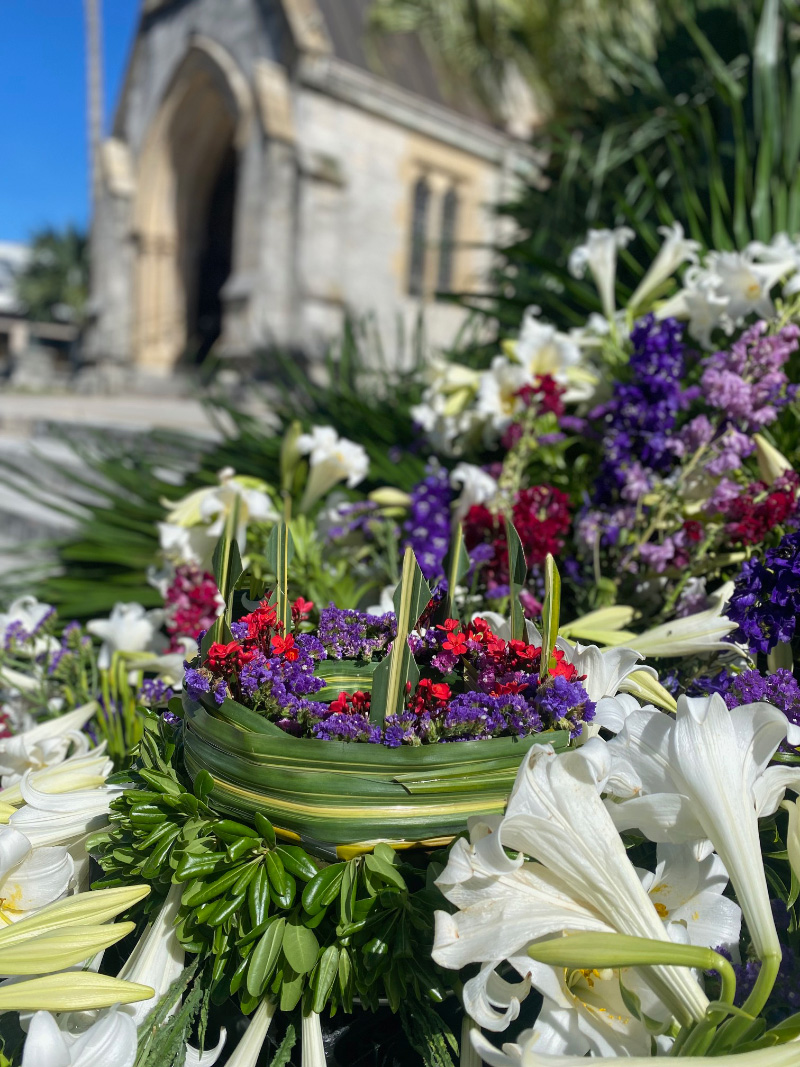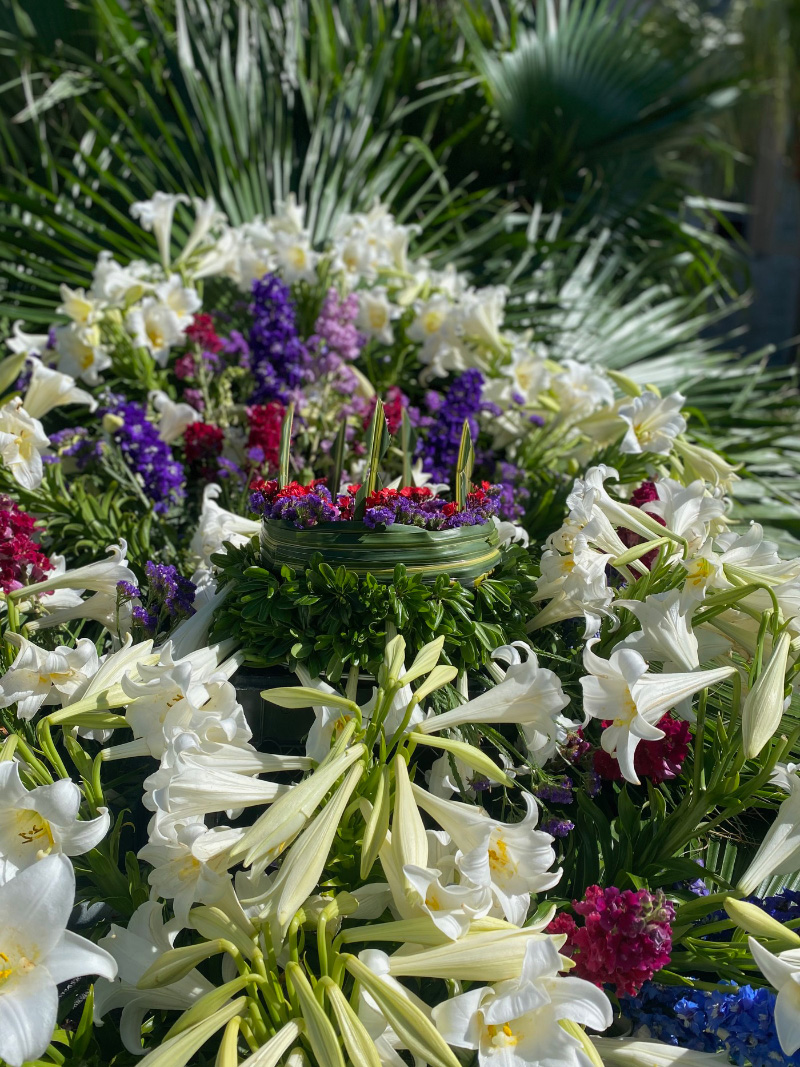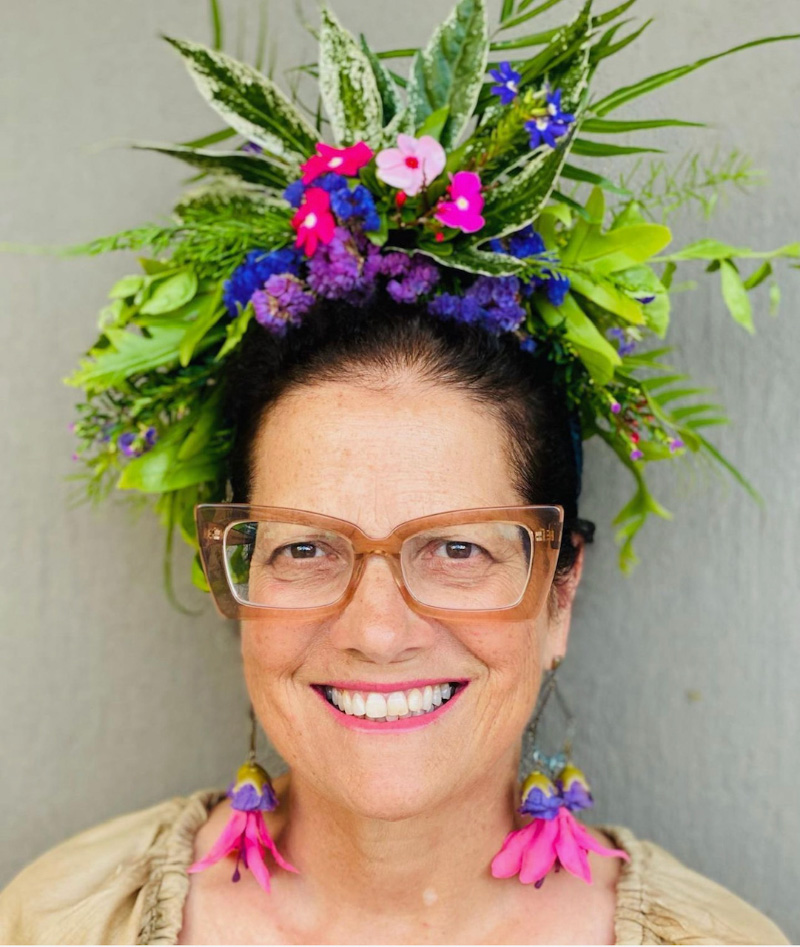 Read More About