The Rotary Clubs of Bermuda recently held its awards night at Government House.
A spokesperson said, "The Rotary Clubs of Bermuda saluted Rotary youth from the Hamilton Rotary Interact Club and the Sandy's Rotary Rotaract Club, along with seven outstanding Rotarians who have given decades of service to youth in Bermuda.
"Her Excellency, Governor Rena Lalgie presented Toastmasters Awards to Hilda Ndony, Sean Kyle Simmons, Tre Simmons, and Youenn Pugi, who completed an eight-week Toastmasters course directed by Past District Governor, Rotarian Mary Shackleton.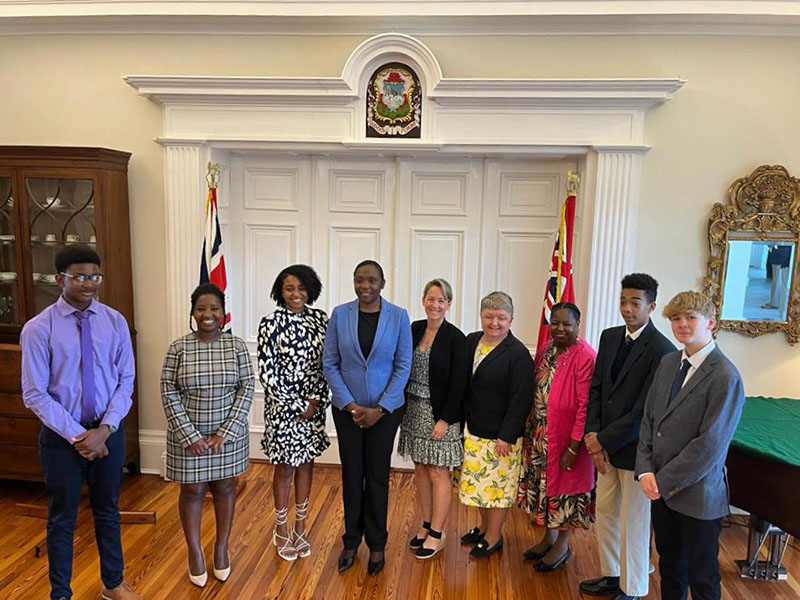 "Keimani Trott was absent due to involvement in Bermuda College's exams.
"The Rotarian awardees were Past District Governor, Rotarian David Sullivan, Past Presidents, Rotarians Tracy Adams, Gary Edwards, Kirk Kitson, George Cook, Frederick Ming and, Sony Kessaram.
"This Intergenerational Awards presentation was a pre-centennial celebration of both youth in Rotary and outstanding service rendered by Rotarians.
"In 2024, Rotary will celebrate 100 years in Bermuda.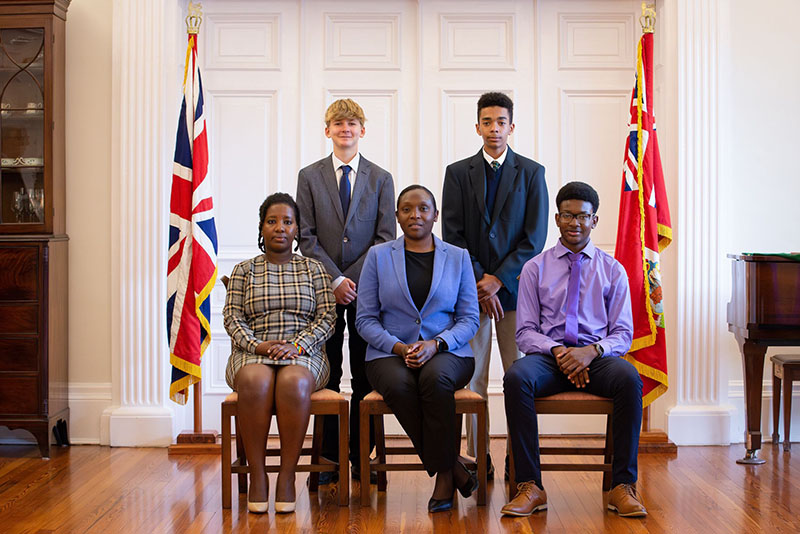 "Past District Governor David Sullivan was honoured for his decades of dedicated service to the Rotary Youth Exchange Programme, both inbound and outbound, along with former Police Inspector, Rotarian Tracy Adams, who has enabled scores of youth to lead productive lives through community involvement.
"Past President Kirk Kitson was responsible for introducing the Interact Youth Club in Bermuda almost 50 years ago, along with the late Jay Bluck, and has enabled scores of youth to complete college and participate in summer enrichment programmes. As a result of his vision, Rotary Youth have been able to travel as ambassadors to represent Bermuda at international conventions and leadership workshops abroad.
"Past President, Rotarian Gary Edwards has championed the Children's Raffle and Fun Fair, which has poured over two million dollars into Bermuda's public schools.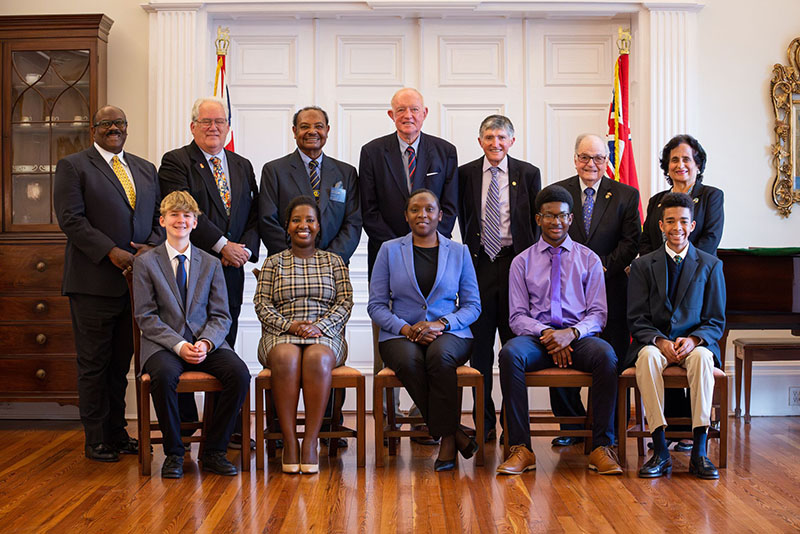 "Dr.George Cook, former President Emeritus of Bermuda College, has served youth in the college arena and has been responsible for enabling hundreds of Bermuda's youth to receive interest free loans to study abroad.
"Past President, Rotarian Fred Ming was honoured for his years of service to youth at the Bermuda College's Culinary Arts Division and was responsible for local students receiving medals overseas for excellence in culinary arts, while Sony Kessaram was honoured for being the driving force behind the Pembroke Rotary's Back Pack Programme for local foster children and for years of service to Bermuda's youth through literacy support and intervention programmes in both public and private schools.
"Rotary salutes all who received awards. Rotary's motto is 'service above self'."
Read More About
Category: All