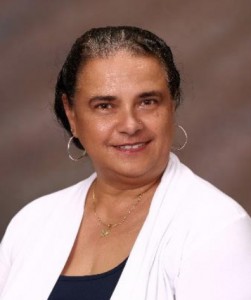 The Transformational Living Centre announced that Marion Dyer will serve as Executive Director from July 1, 2023.
A spokesperson said, "Ms. Dyer brings tremendous strength to our mission to 'In partnership with community stakeholders, enable the transformation of women and their children, to move beyond surviving to thriving.'
"Ms. Dyer has a wealth of experience in working with families, as a well-respected preschool principal for over 25 years in the public school system.
"Some of her many accomplishments include a Master of Education and Human Development, Bachelor of Child Study specializing in Program Development and Administration, Certification in Parenting Facilitation, Scars Facilitator as well as a Certified Trauma Support Specialist. Ms. Dyer has also served as the Women's Committee Chair for The Bermuda Union of Teachers and has trained as a Hotline volunteer for the Women's Resource Centre."
She said, "I am looking forward to sourcing additional programmes and funding to meet the mission of the much-needed Transformational Living Centre, as we work to transform lives one family at a time. This is an exciting challenge that I am very passionate about and am looking forward to working with such a caring and dynamic team".
TLC Advisory Board Chair, Elaine Butterfield states, "Ms. Dyer is a caring and empathetic leader who recognizes and understands the effects of trauma on adults and children. As The TLC has just completed our first year in service, we look forward to her contributions and welcome her well rounded skillset and experience, that will greatly contribute to our success in accomplishing the delivery and measurement of our strategic goals and commitment to our Families.
Read More About