Catalina's Environmental, Social and Governance [ESG] Committee donated to the Transformational Living Centre, supplying hampers filled with a host of items that support families that live within the Centre.
Catalina's ESG Committee Chair and Treasury Manager, Tina Rego said, "In recognition of International Women's Day 2022, and in recognizing the positive impact the Transformational Living Centre will have on women and their families in dire need of emergency housing,
"Catalina's ESG Committee felt compelled to assist TLC in a meaningful way. Our donation will directly impact the families they house, enabling them to support their daily food and hygiene requirements.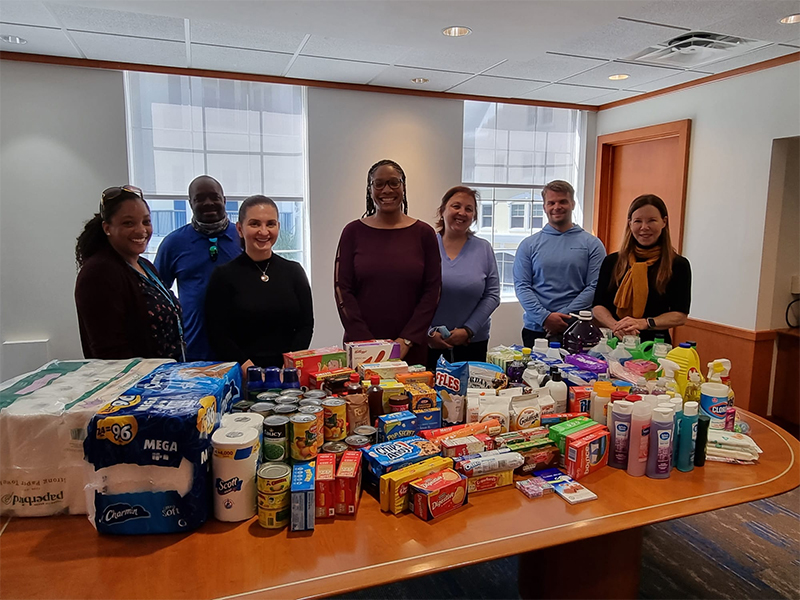 "Catalina's ESG pillars include: Community Support, Environmental Sustainability, Corporate Governance and its Employees as the foundation of the way we conduct business as a leading non-life run off reinsurer. Catalina's ESG approach has a clear focus on ensuring that our culture, core values and sound business practices continually and positively impact the communities in which we live and work," said Sakina Darrell, HR Business Partner and ESG Committee Co-Chair.
'We are delighted to be able to support the women and families at the Transformational Living Centre, especially given the challenges and circumstances that they are faced with'.
Edonna Bean, Executive Director of the Transformational Living Centre said, "We are delighted that Catalina recognizes and appreciates the impact and positive role the Transformational Living Centre plays within our community and are most appreciative that they were able to offer such a tremendous donation to our families."
Read More About