[Written by Stephen Wright]
Adrian Roach believes he is better prepared than the recent Bermudian boxers to have competed at the Central American and Caribbean Games.
The 21-year-old is representing the island at the multi-sport event in San Salvador, El Salvador, where he will fight in the 156lb super-welterweight division.
At the previous Games in Barranquilla, Colombia, in 2018, Andre Lambe and Tyler Christopher lost their opening bouts, as did Nikki Bascome in Mayagüez, Puerto Rico, in 2010.
"I think it's the first time Bermuda has sent a boxer to the CAC Games with my level of experience as an amateur," Roach told Bernews.
"I feel as though I'm better prepared than those guys were. Nikki was pretty much alone [in 2010], and I have more amateur experience than Andre and Tyler had [in 2018].
"We've all had different paths, and those guys have gone on to have pro careers. They have paved the way for me to get where I am."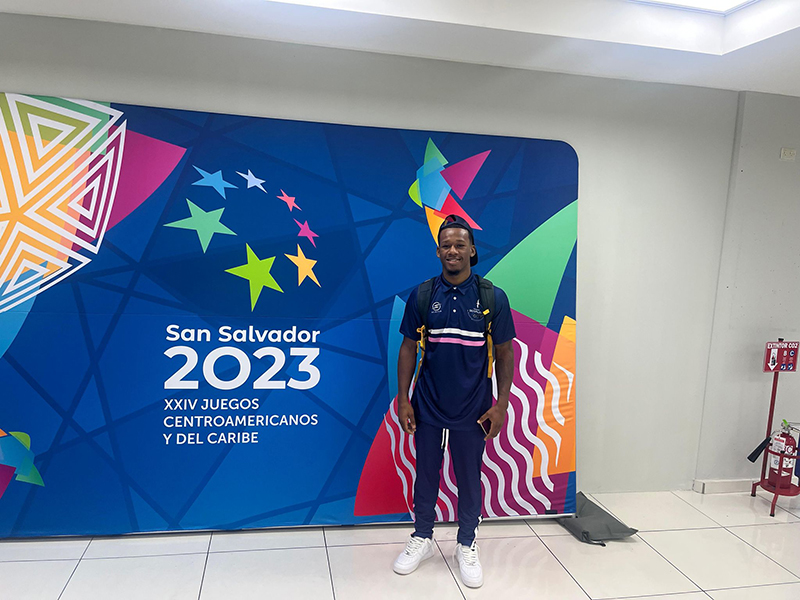 Roach, who has 19 wins from 24 amateur bouts, said he is hungry to begin the Games boxing programme, which starts tomorrow [June 22], after recovering from two dislocated shoulders sustained at a competition in Nassau, the Bahamas, in May.
"I had a bit of an issue in training recently, but if you ask any top athlete, going into events, they're often carrying injuries," said Roach, who missed the IBA World Boxing Championships in Tashkent, Uzbekistan, in April because of injury.
"You have to find ways to adapt, and that's what top athletes do. I was sparring up until last week and then took a week off. I'm feeling great.
"Everything happens for a reason, and you have to roll with the punches. I'm ready to go now."
Roach, who will have Jermal Woolridge in his corner, needs to claim one of the three qualifying spots available in his division in San Salvador for the Pan American Games in Santiago, Chile, in October and November, which serves as a qualifier for the Olympic Games in Paris, France, next summer.
He will have another opportunity to reach the Pan American Games at a qualifier in August.
"It's an honour to represent Bermuda on a big stage," said Roach, who gained plenty of amateur experience boxing for Crandall University in Moncton, New Brunswick, in recent years.
"It's a great experience being part of a major competition – the athletes' village is amazing!"

Read More About