[Written by Stephen Wright]
Entrepreneur Shi-Vaughn Lee will celebrate the third anniversary of her online skincare business, Dove & Butterfly, by hosting a "Sniff and Shop" event on Friday and Saturday [June 23 and 24].
Created during the height of the Covid-19 pandemic, Dove & Butterfly offers products made in Bermuda by Bermudians, including whipped body butter, body oils, candles, soaps and sugar scrubs for men, women, and children.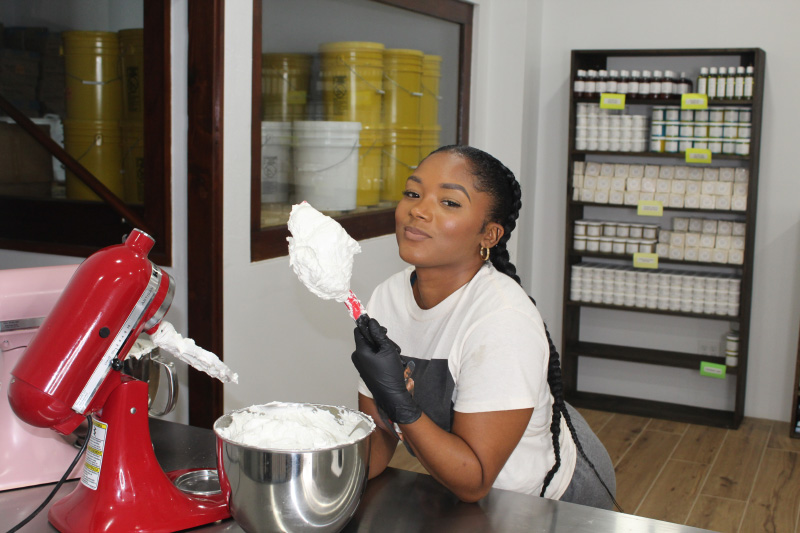 The "Sniff and Shop" event at the Dove & Butterfly warehouse at the Old Devil's Hole Aquarium on Harrington Sound Road, Smiths, runs from 8.30 am to 6 pm on both days. It will feature live product demonstrations, free items to the first 20 shoppers, and music.
Ms Lee, the Dove & Butterfly managing director, said the company has "taken Bermuda by surprise and storm" with its vast array of products.
"Not only do our products promote self-care and peace, but they really do the skin good, especially those with sensitive skin and other skin conditions, including eczema, dry skin and psoriasis," Ms Lee told Bernews.
"The 'Sniff and Shop' event will be nice because you can smell and try before you buy!
"People can expect to have an experience by entering a world of all these scents, writing down which products they like and trying them out.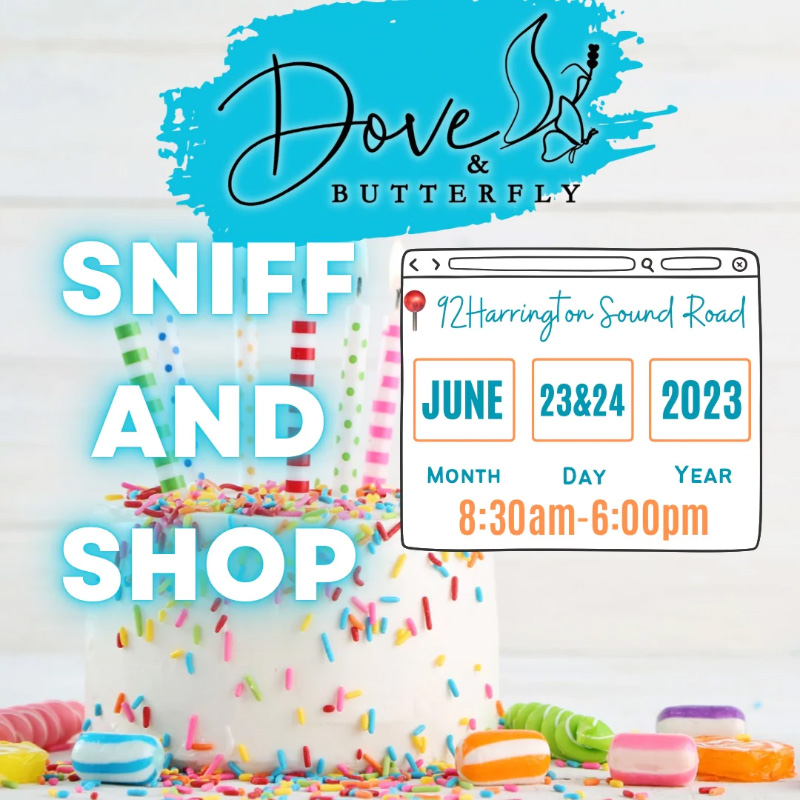 "I'll be in-house, showing people how to use each product. Meeting all the customers I usually only interact with online will be wonderful."
Instead of getting someone to make her products, Ms Lee taught herself how to do it by watching YouTube videos.
"We were in lockdown, I was looking on Instagram, and I came across all these natural skin type products and thought, 'I'd like to do something like this'," said Ms Lee, who tried several careers before starting her company, including real estate before studying law, being called to the Bar in 2019.
"I reached out to a local person who was making shea butter already, but he was busy," she said, "so I looked on YouTube, figured it out, and went from there.
"It's been wild. I didn't imagine I'd be here three years ago."
For more details, visit www.doveandbutterfly.com or Instagram @doveandbutterfly
Read More About
Category: All, Business, Entertainment, News, Style & Beauty