[Updated with photos, results + 360°] The 12th annual "You Go Girl" race was held this morning [June 4] on Front Street in Hamilton with runners — many wearing costumes — taking part in the event which raises money for the Women's Resource Centre.
A 360° look at runners gathering
The Bermuda Day Queens team of Rose-Anna Hoey, Deon Breary, and Gayle Lindsay won the 2023 You Go Girls race. The trio of Bermuda Day Half Marathon Champions clocked a winning time of 23:15, Cristina Abend, Aunika Dzurus, and Paige Rodday making up the team Petal to the Metal were second with a time of 23:35, and the One Hit Wonders team of Cary Butterfield, Anna Laura Hocking, and Danielle Marr finished third with a time of 26:16. The full results are here [PDF].
The 49-minute live video replay is below: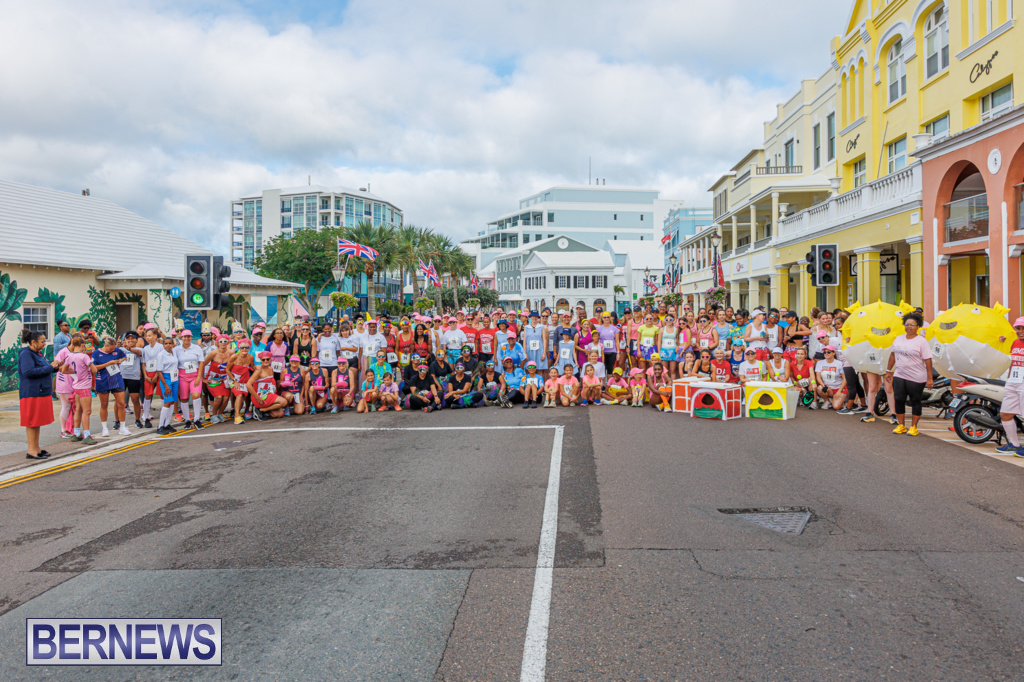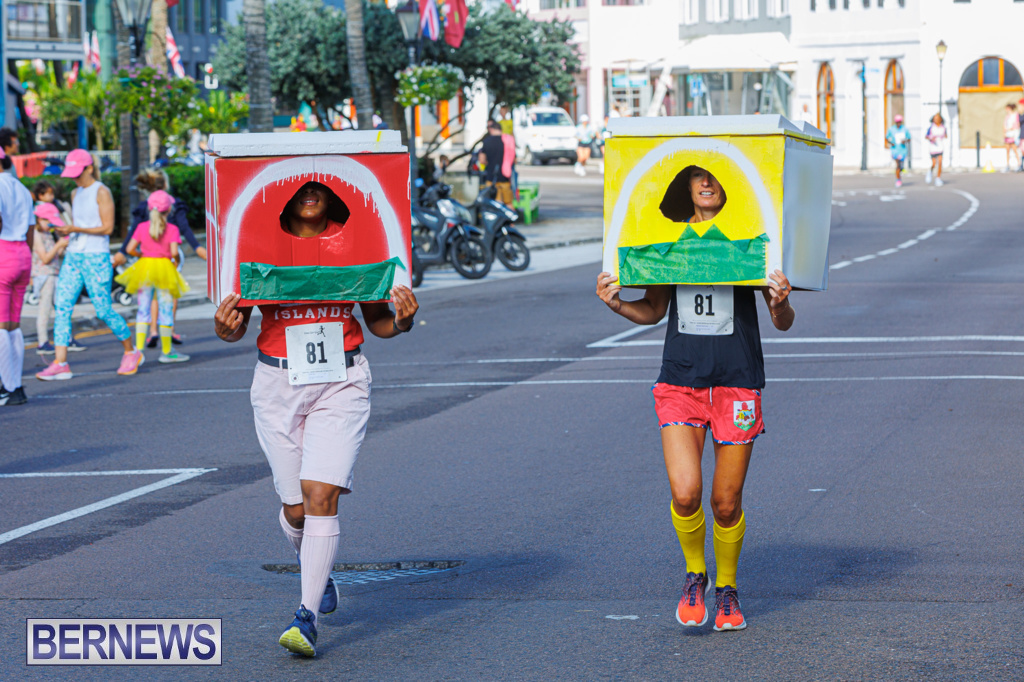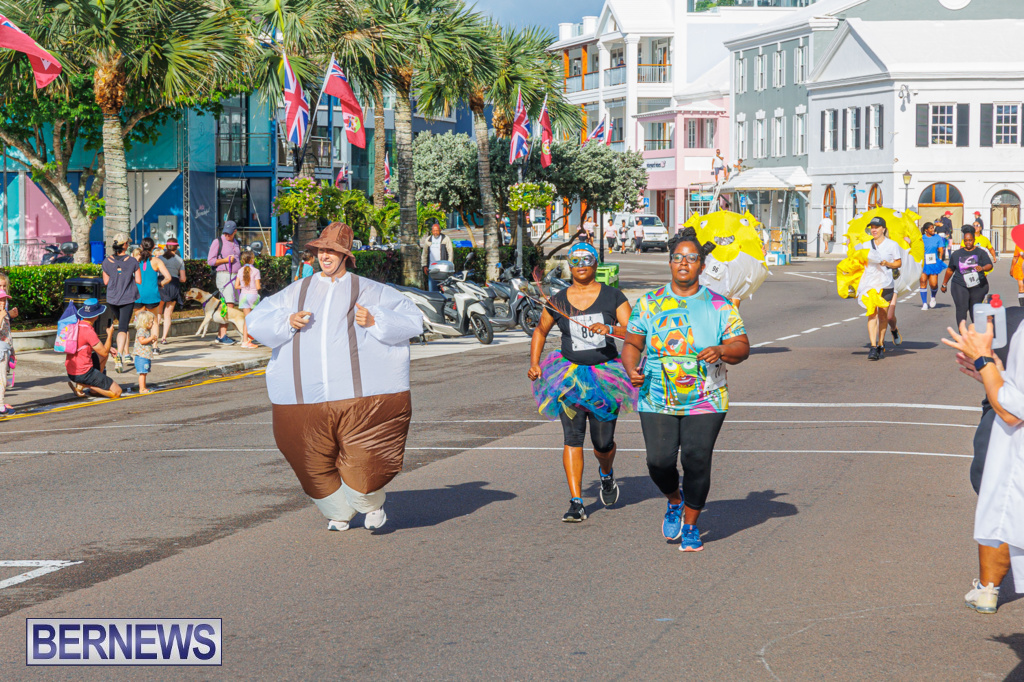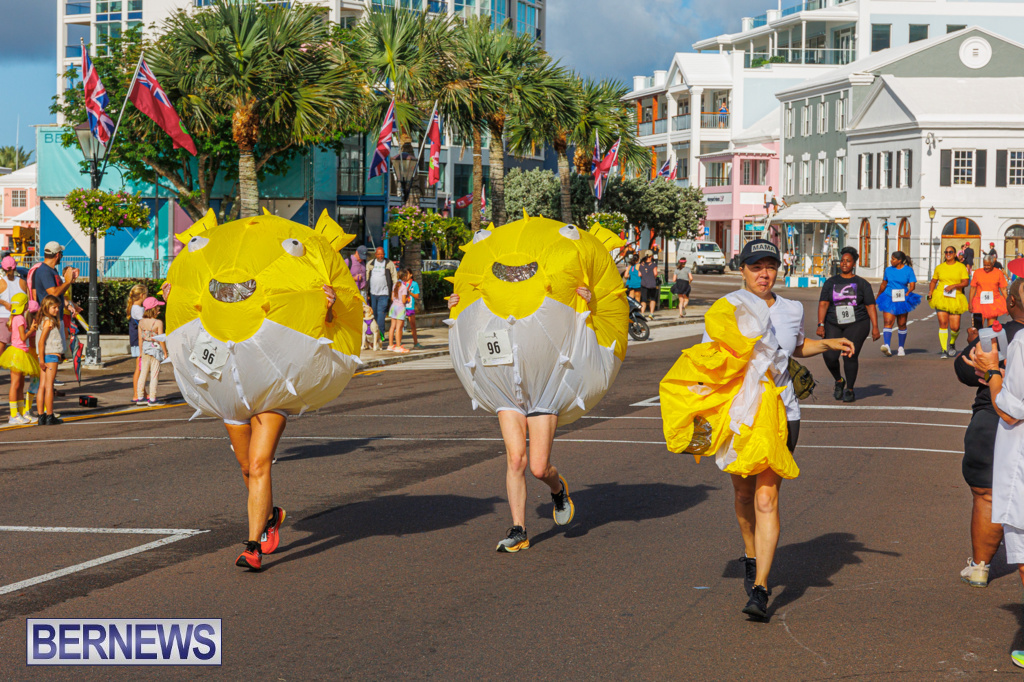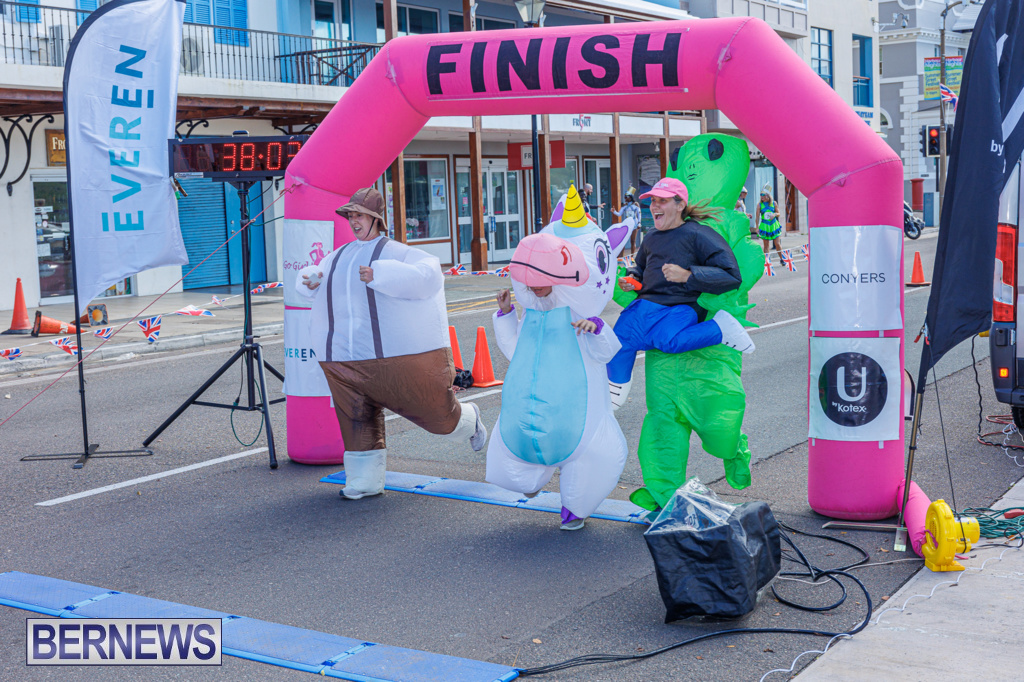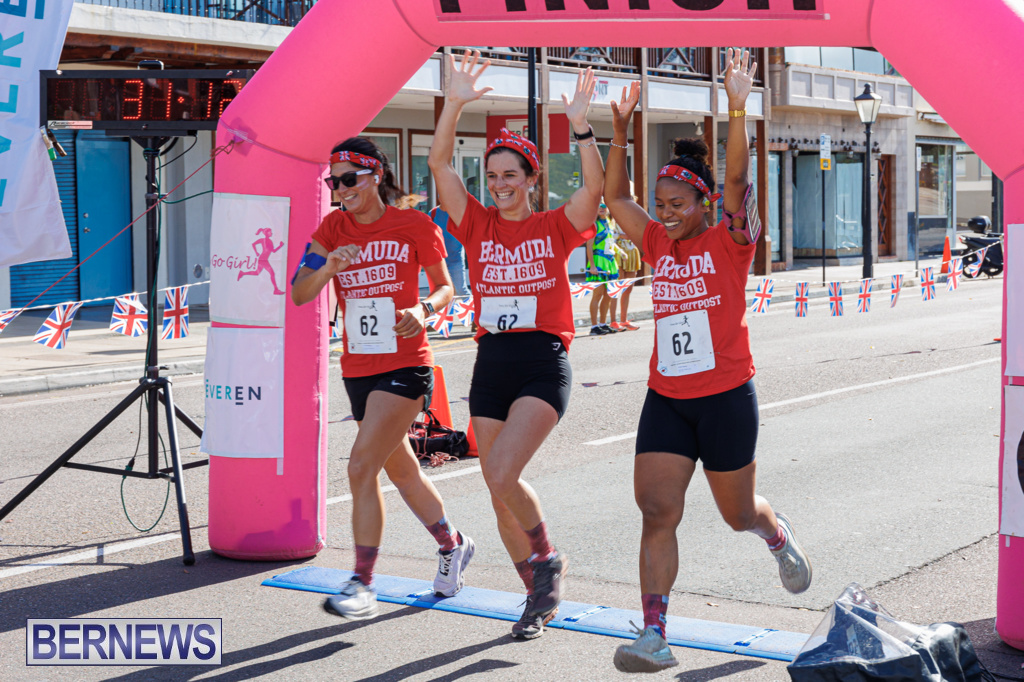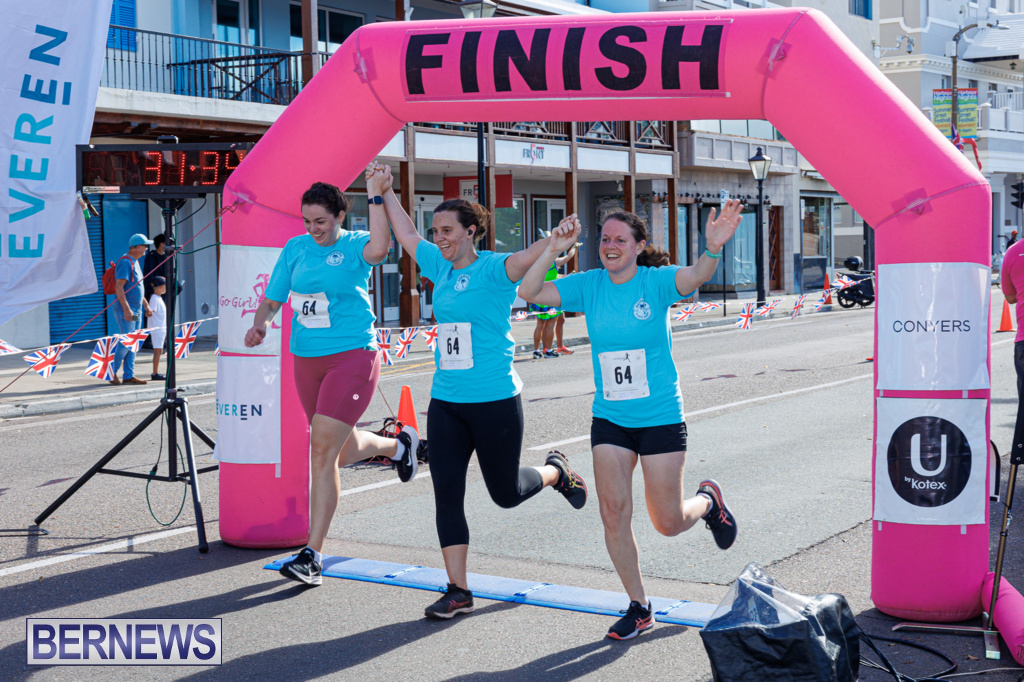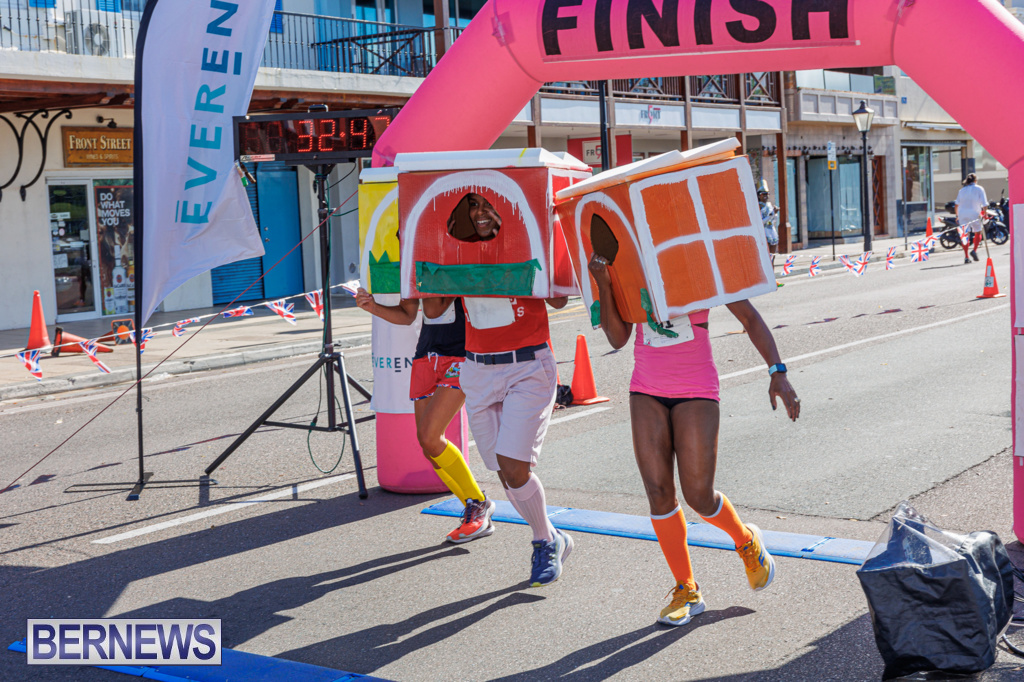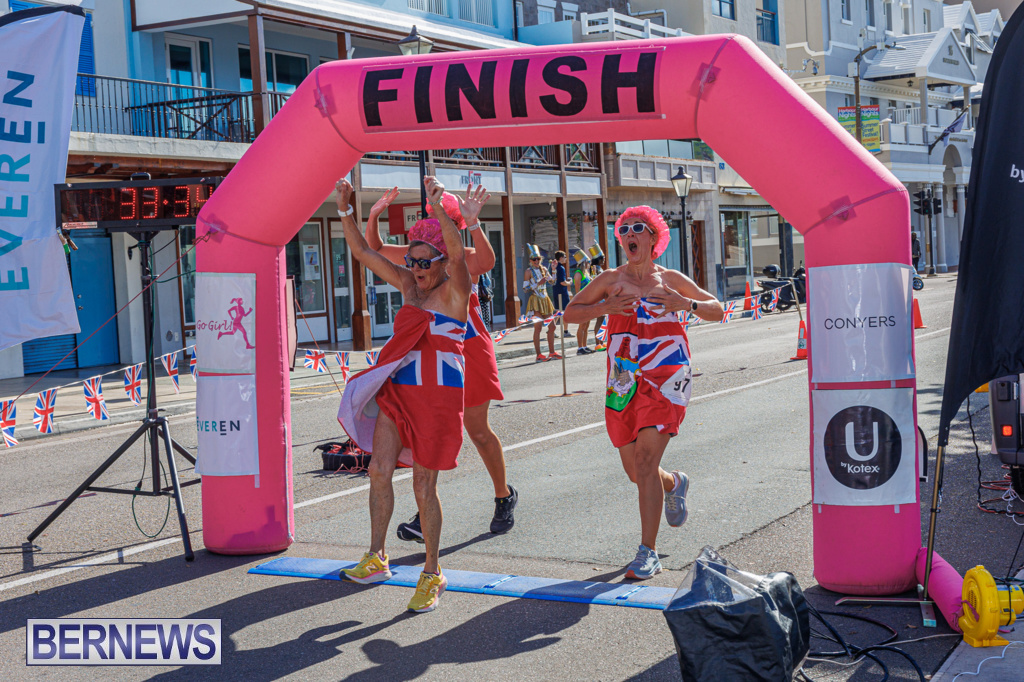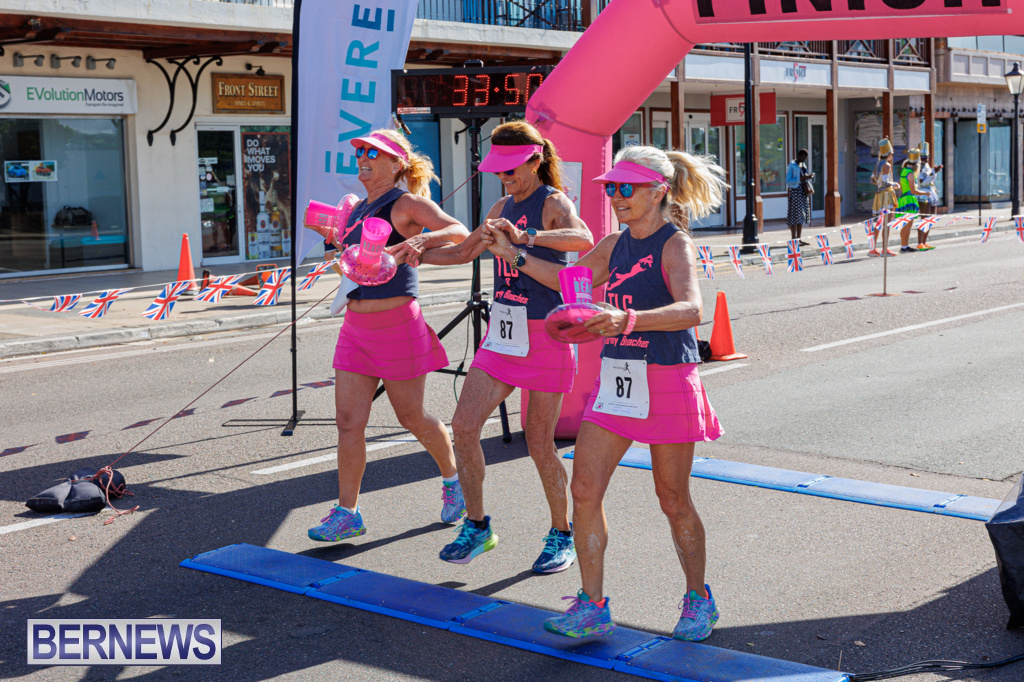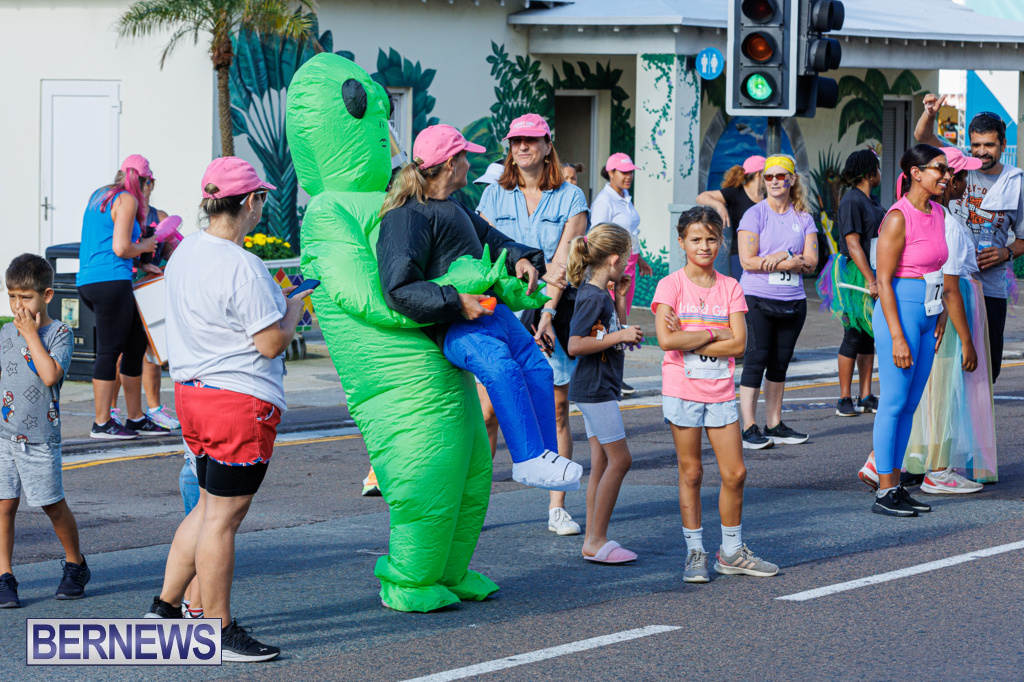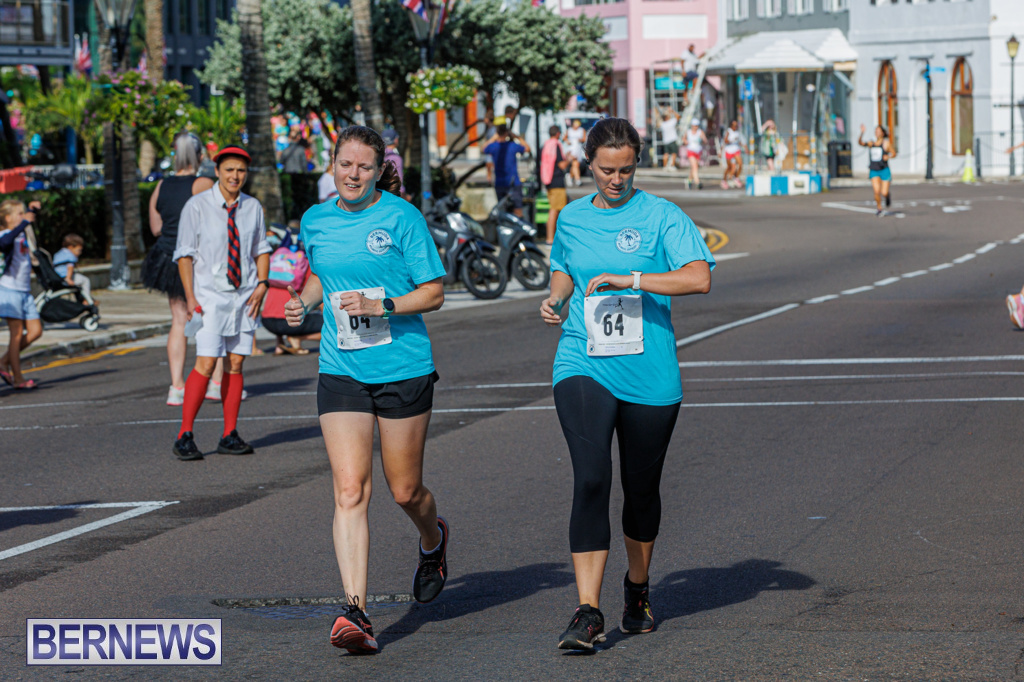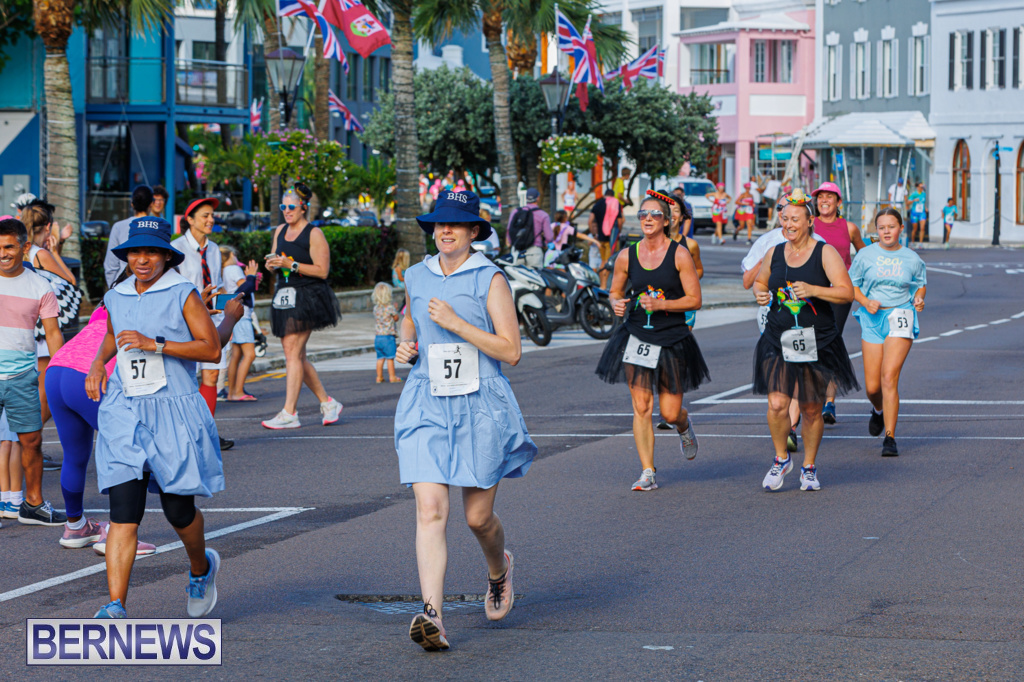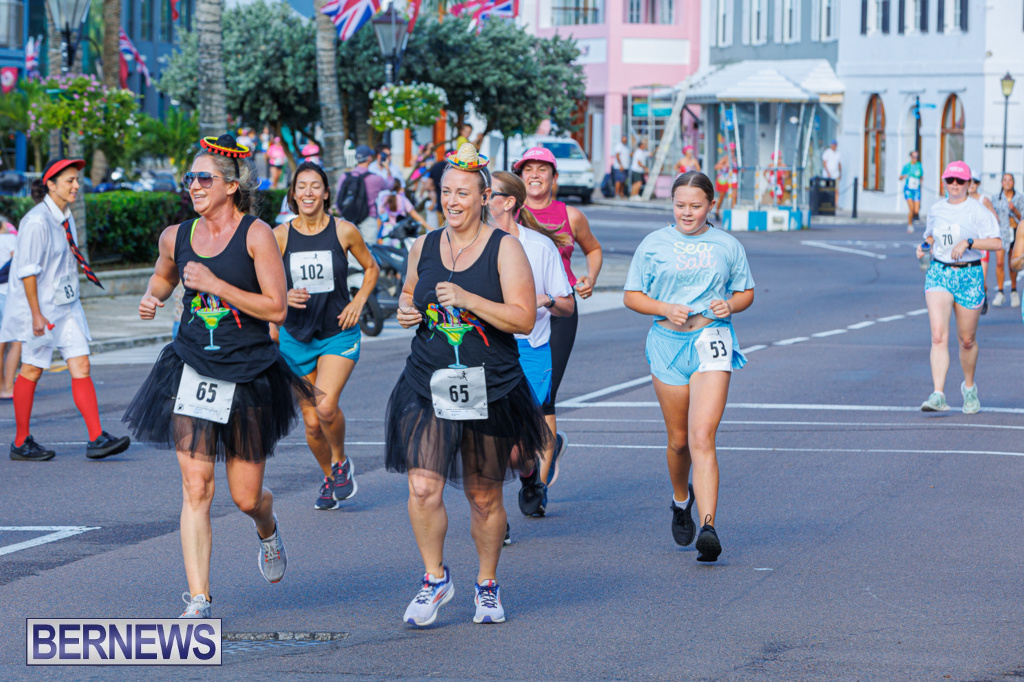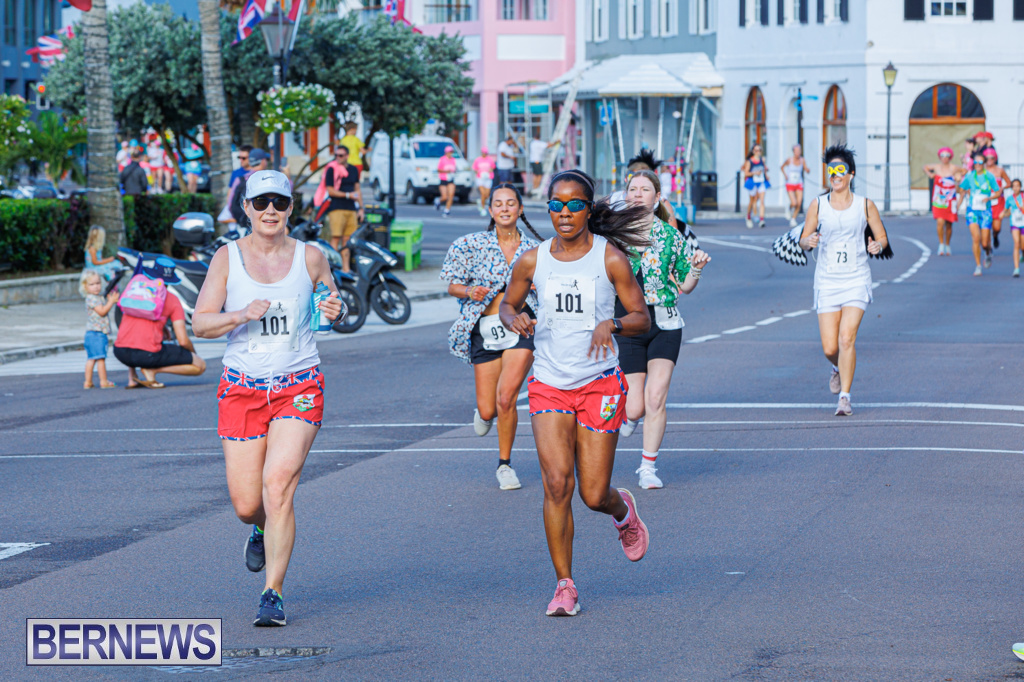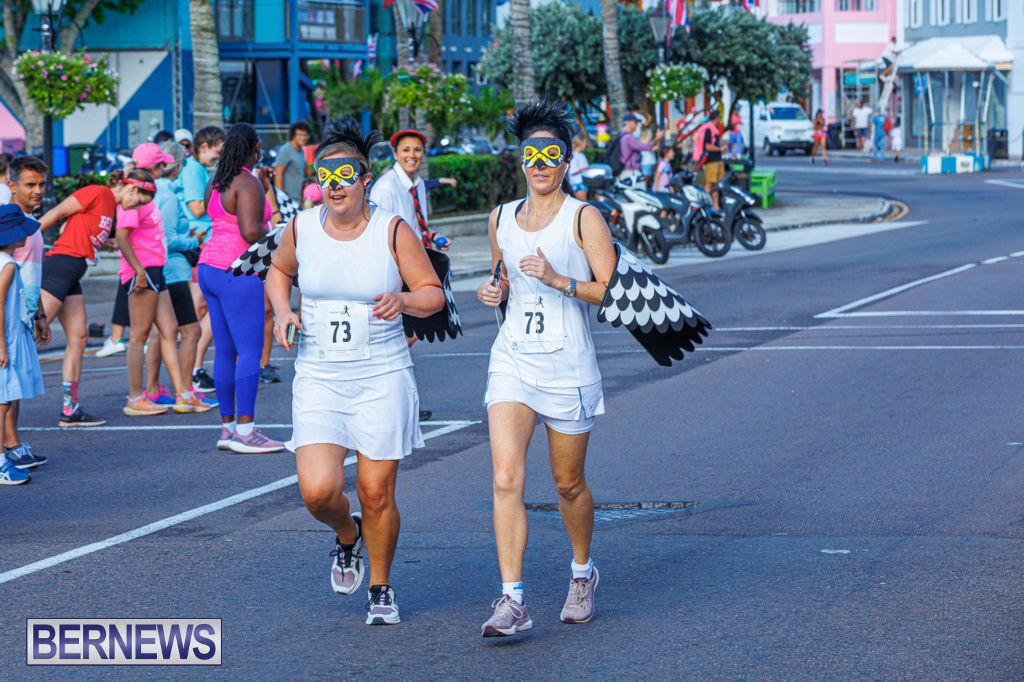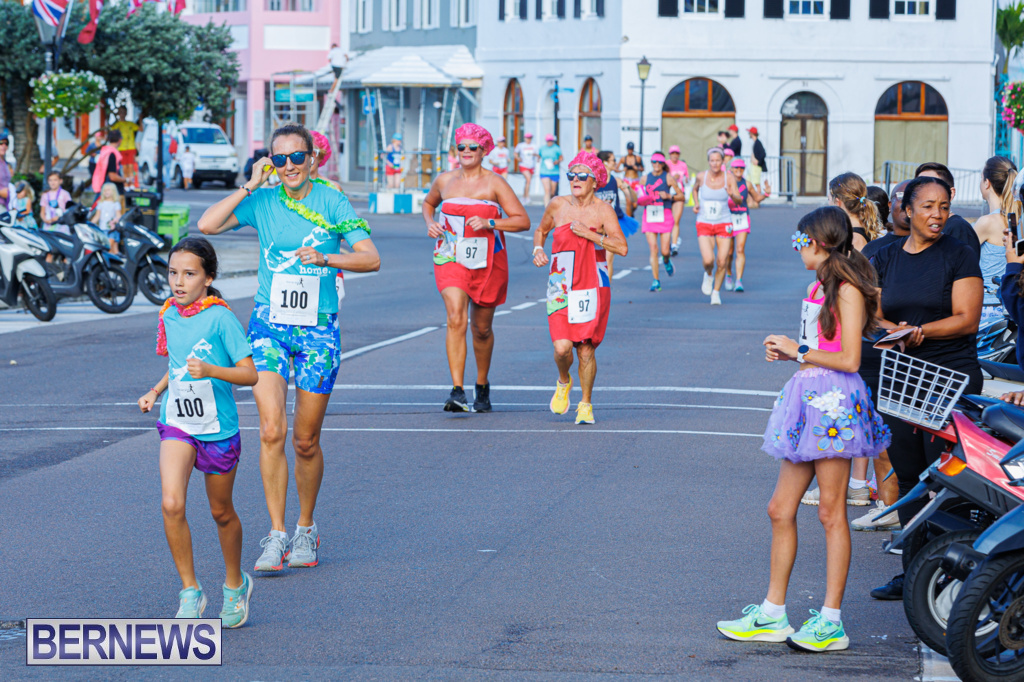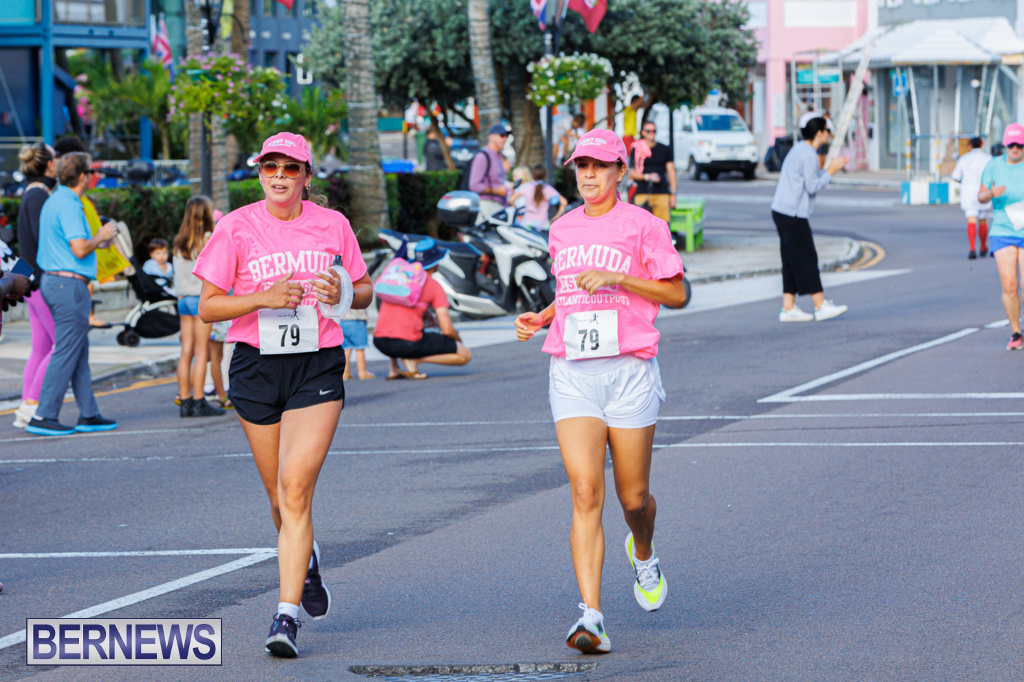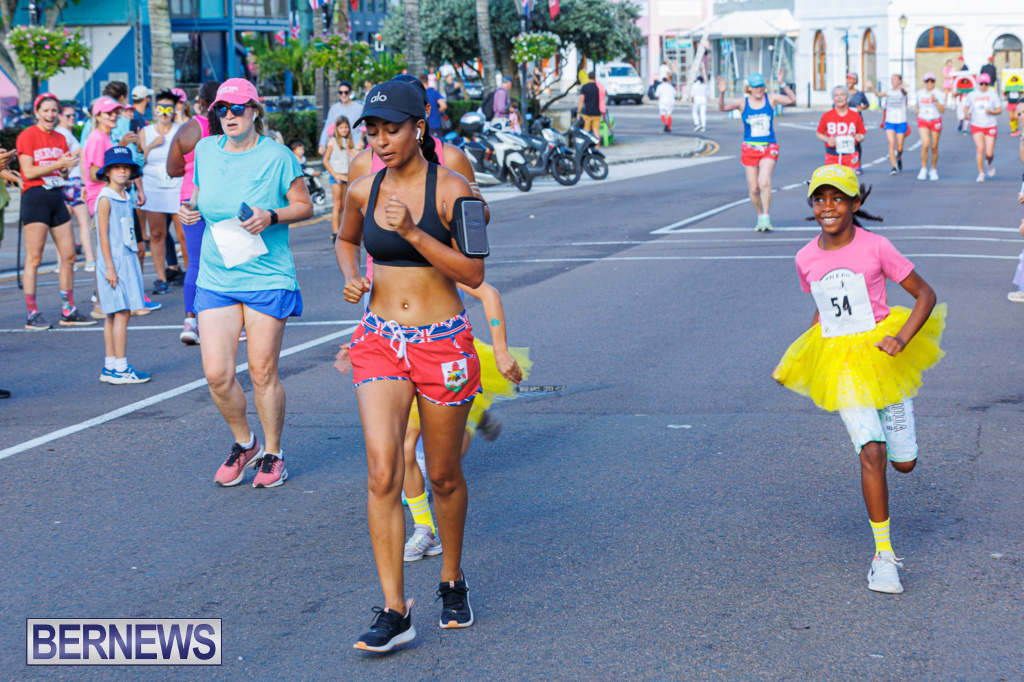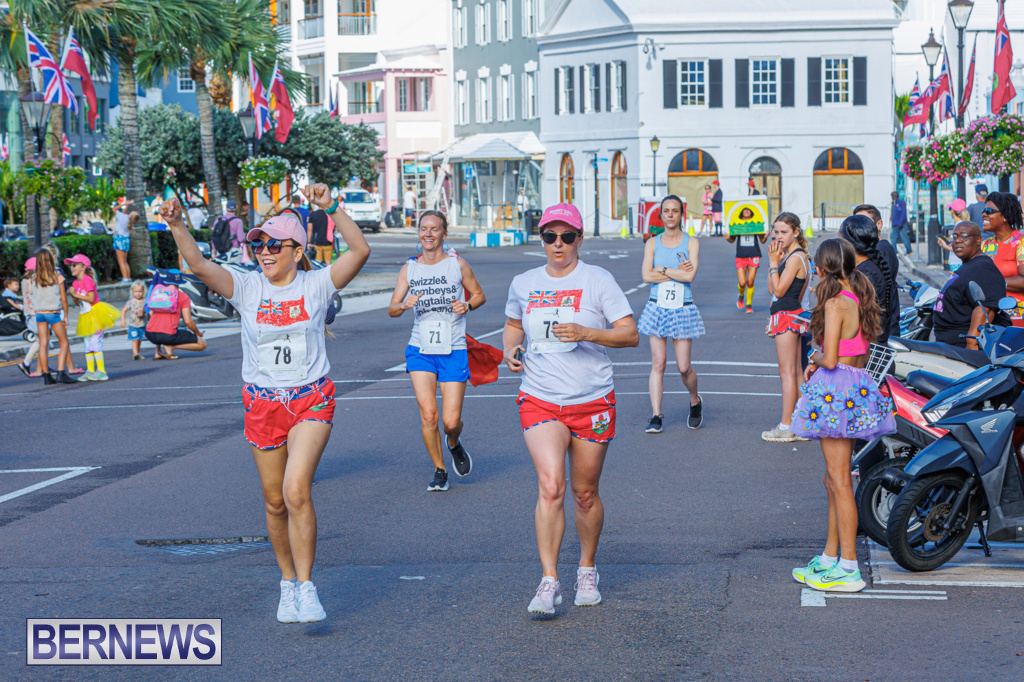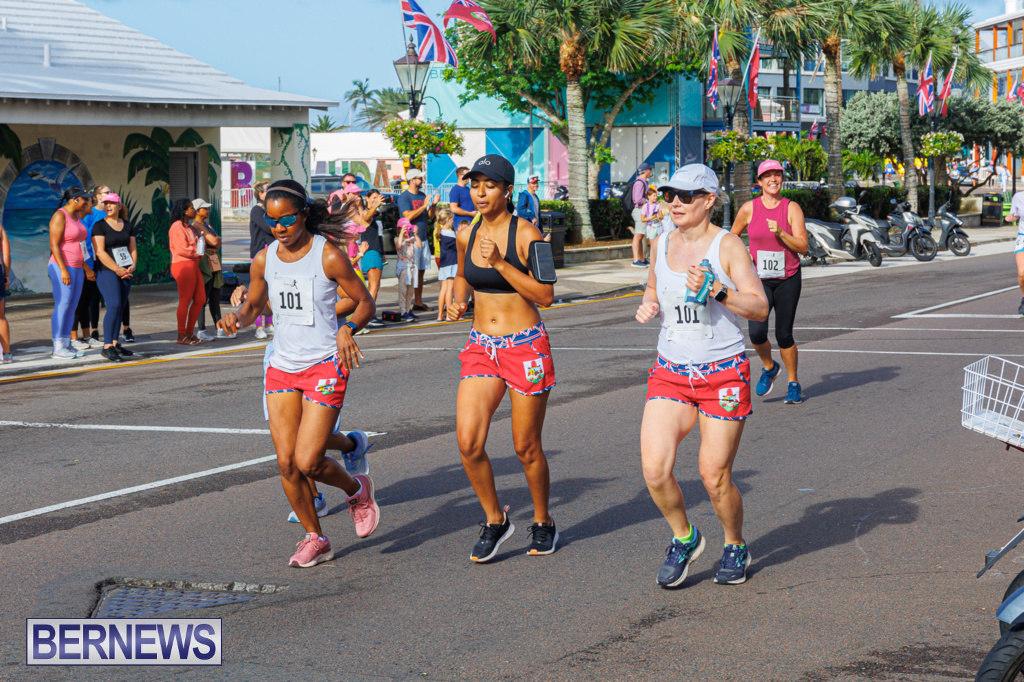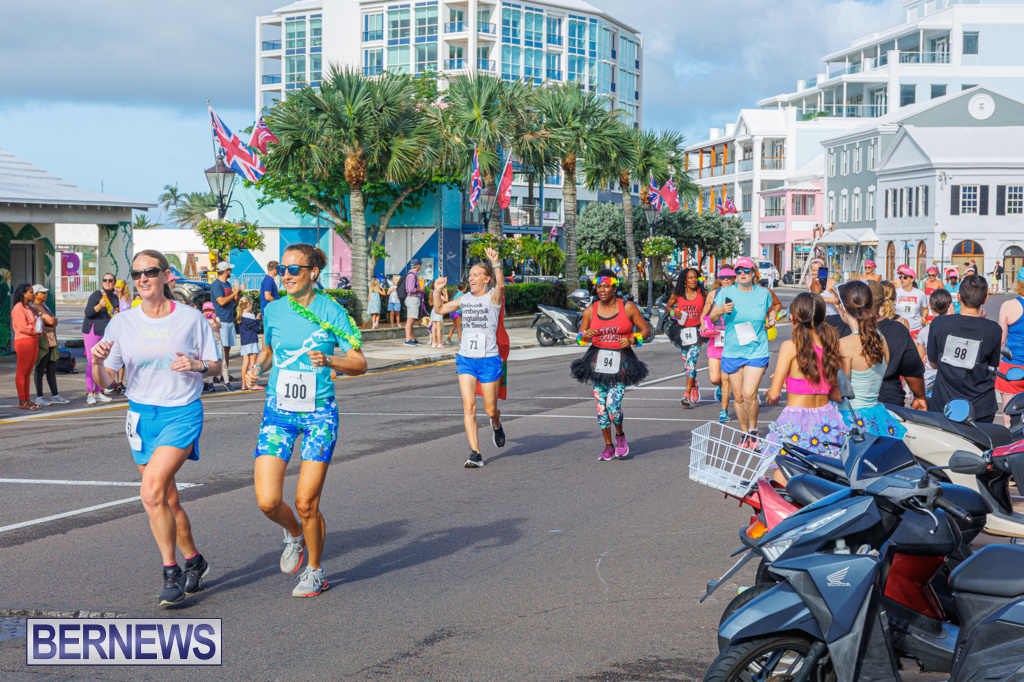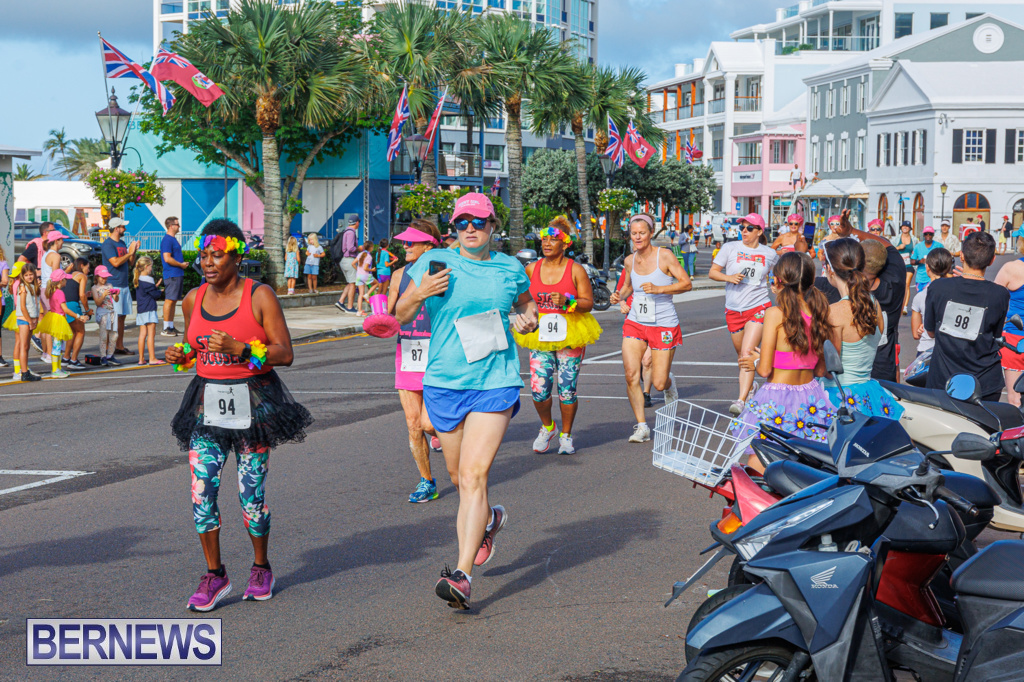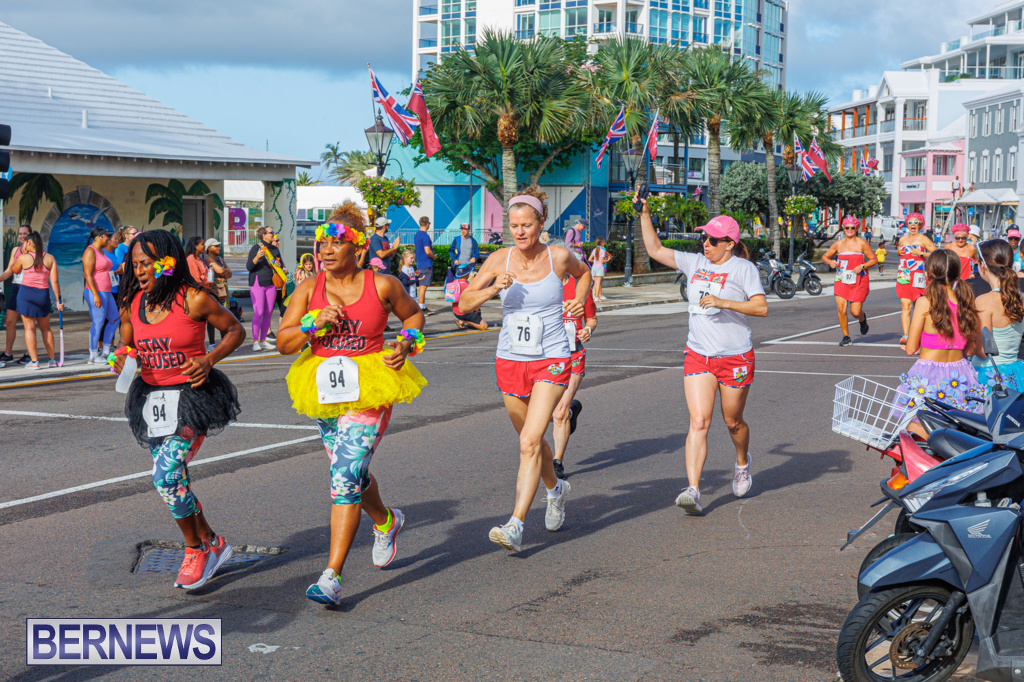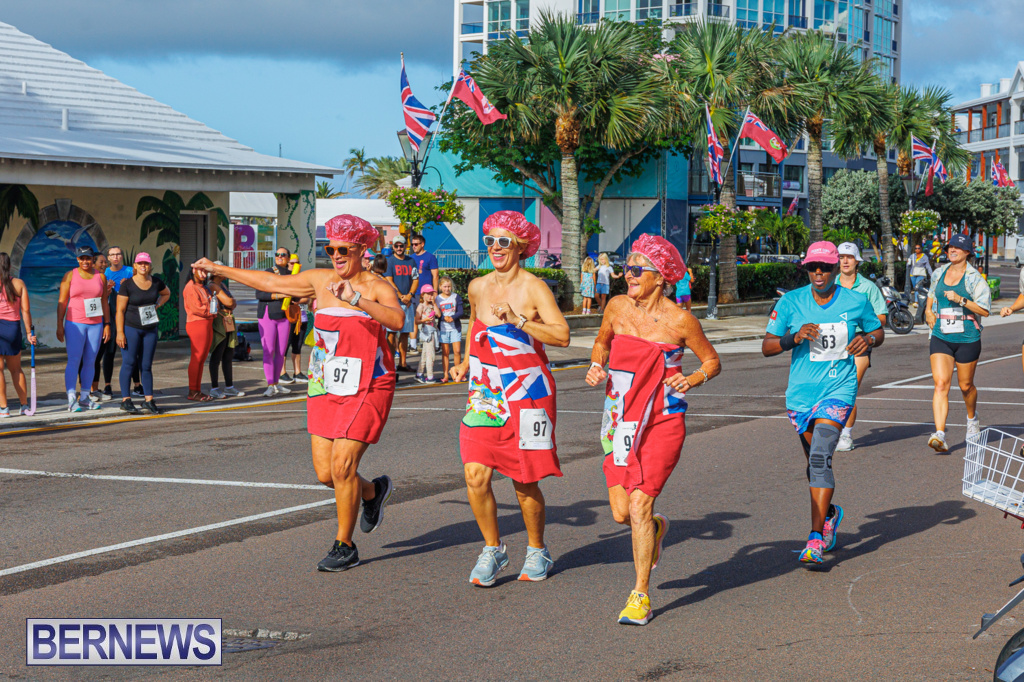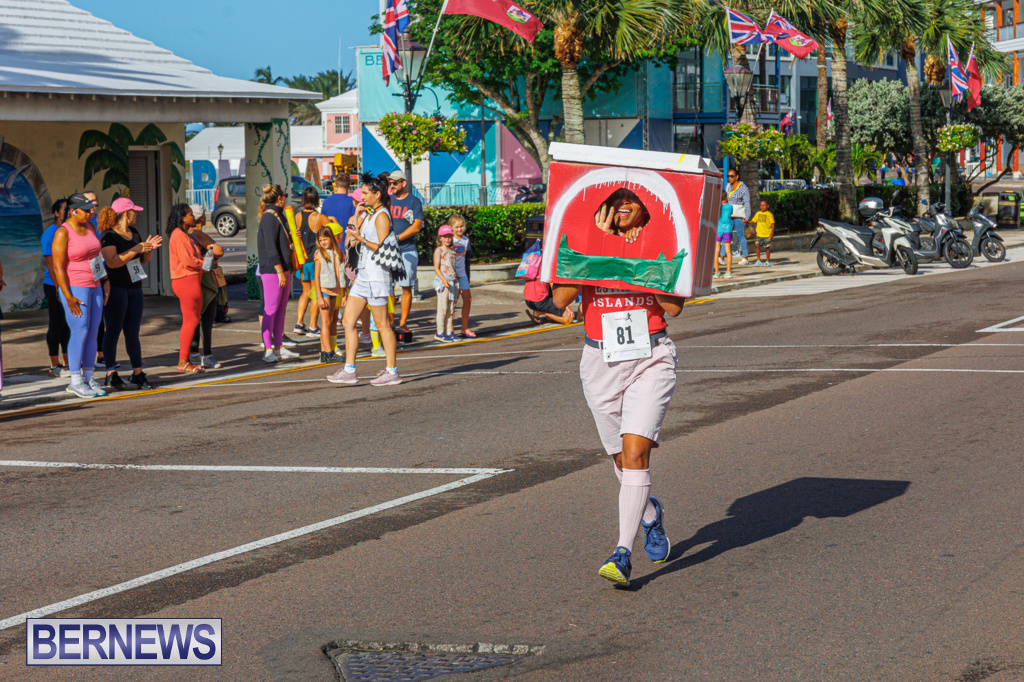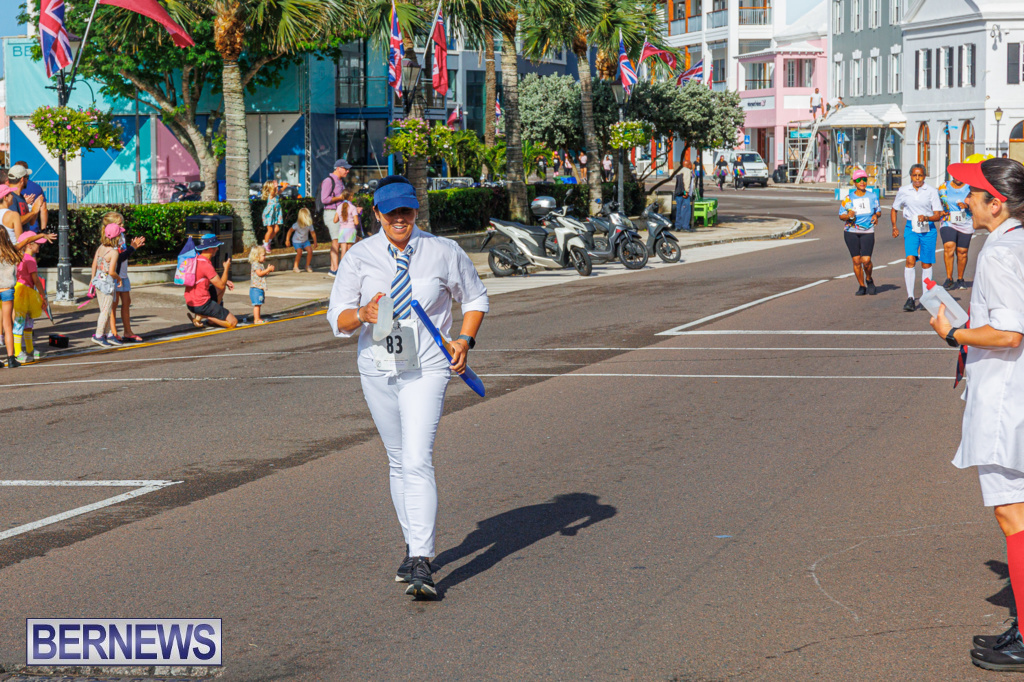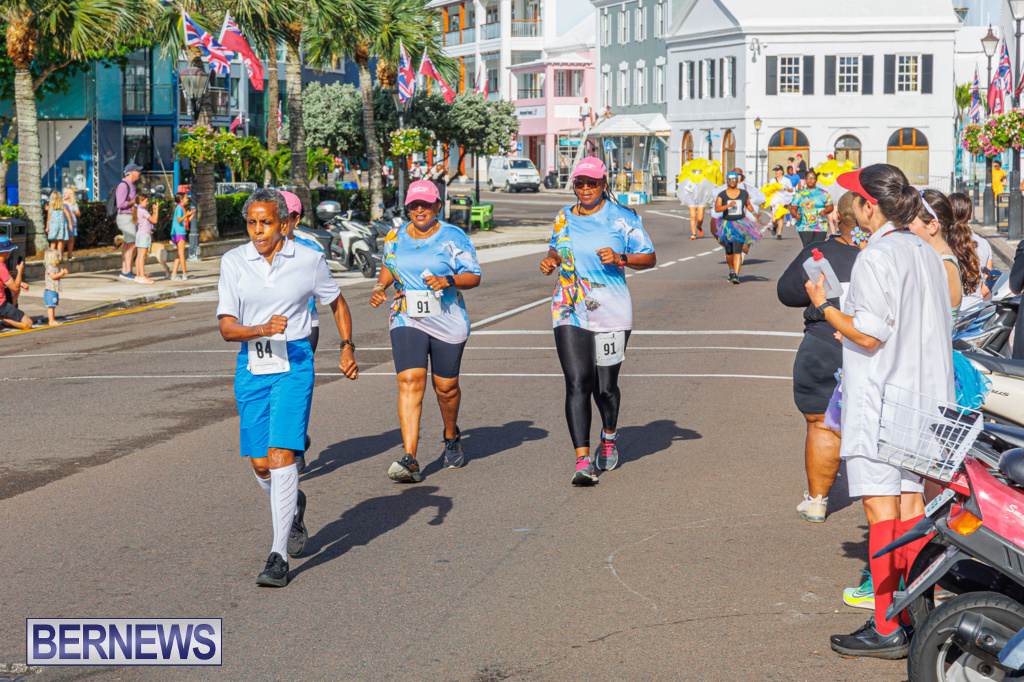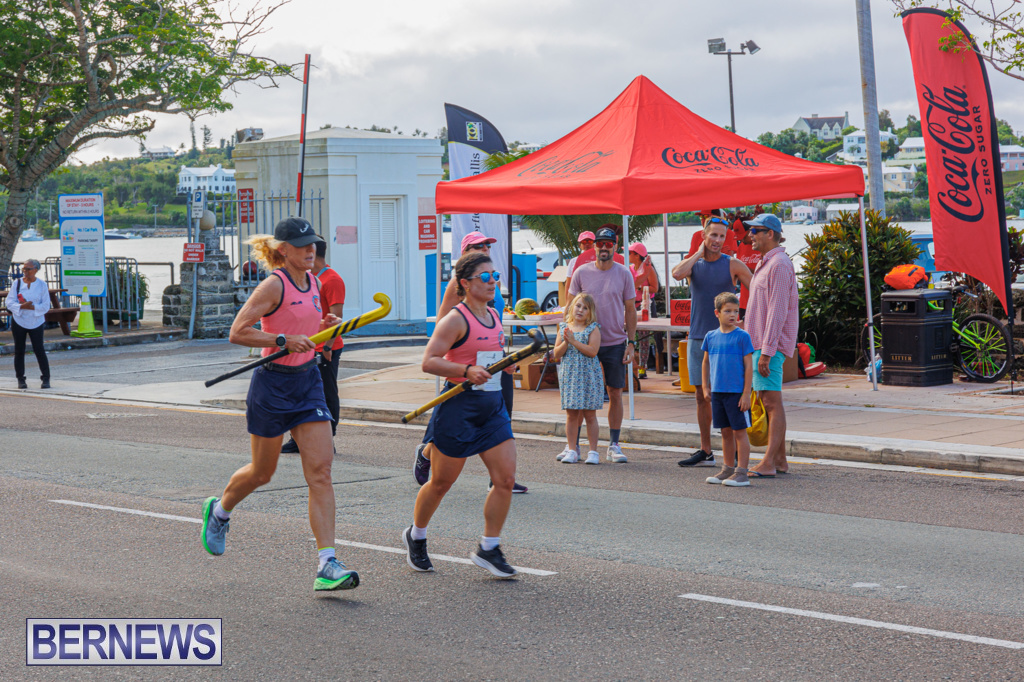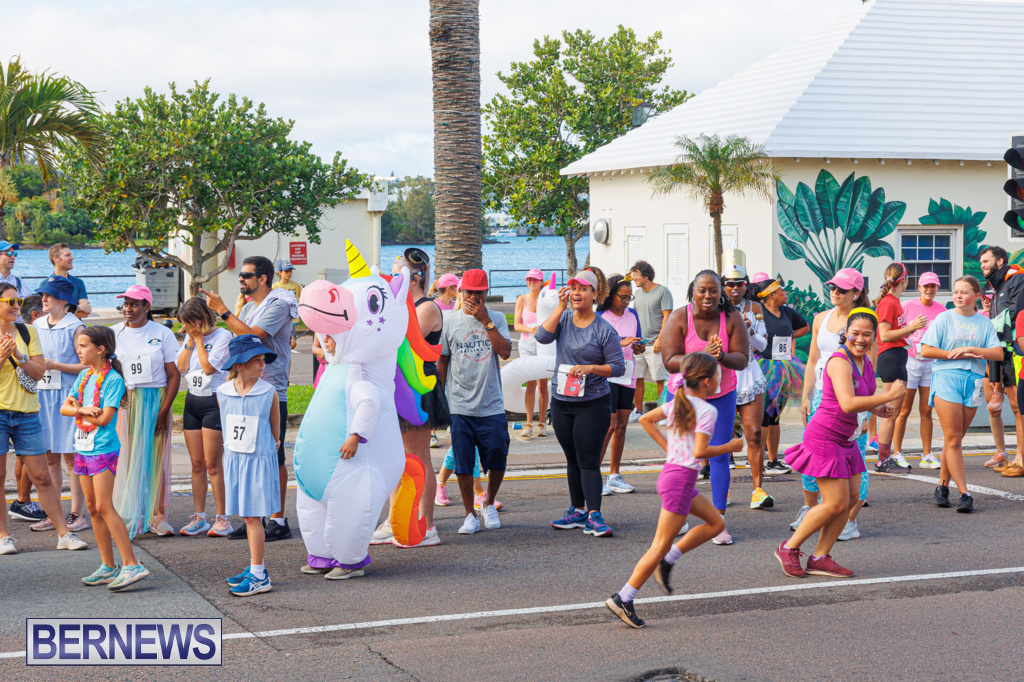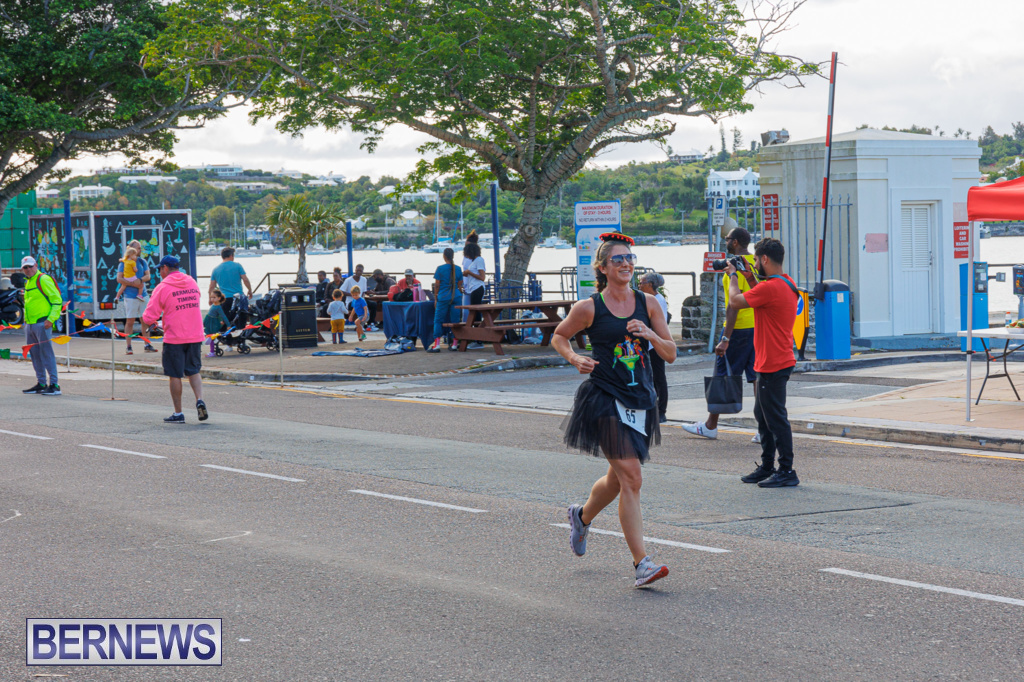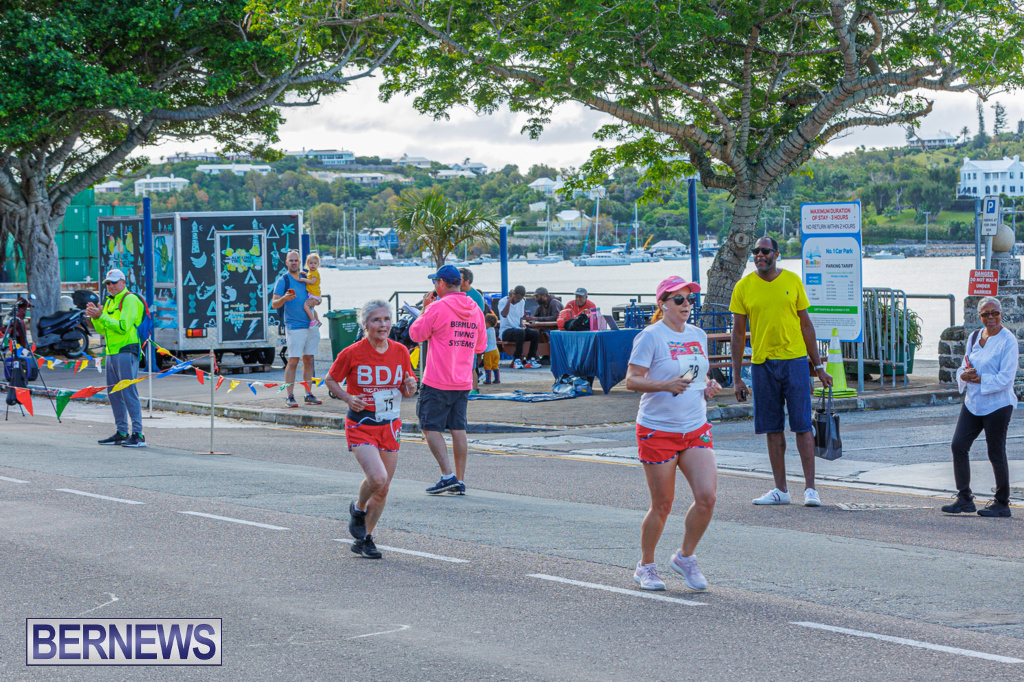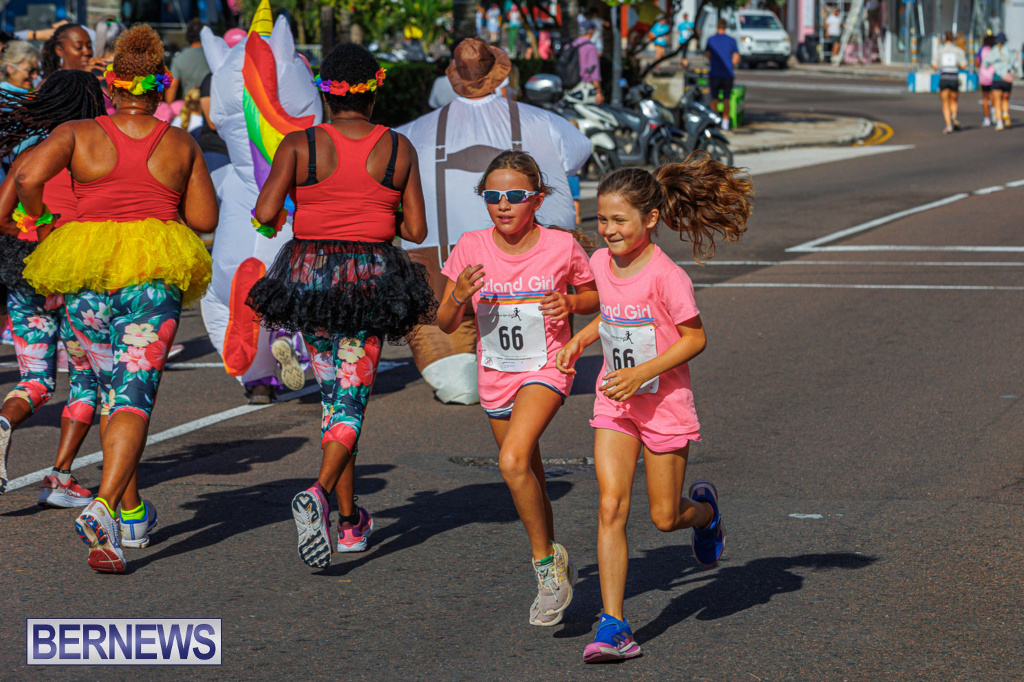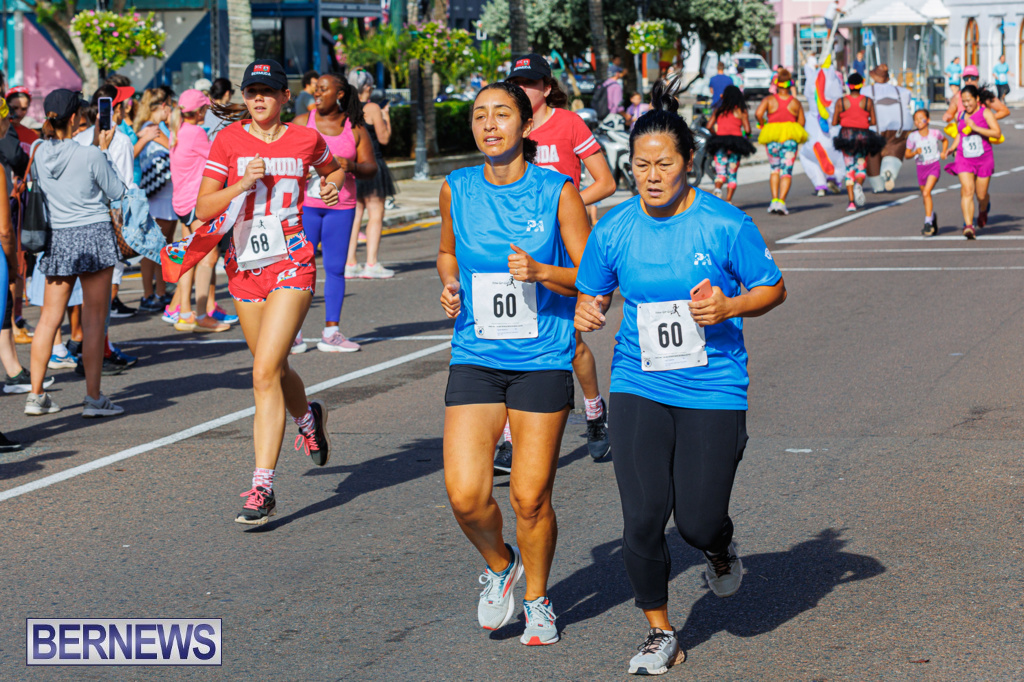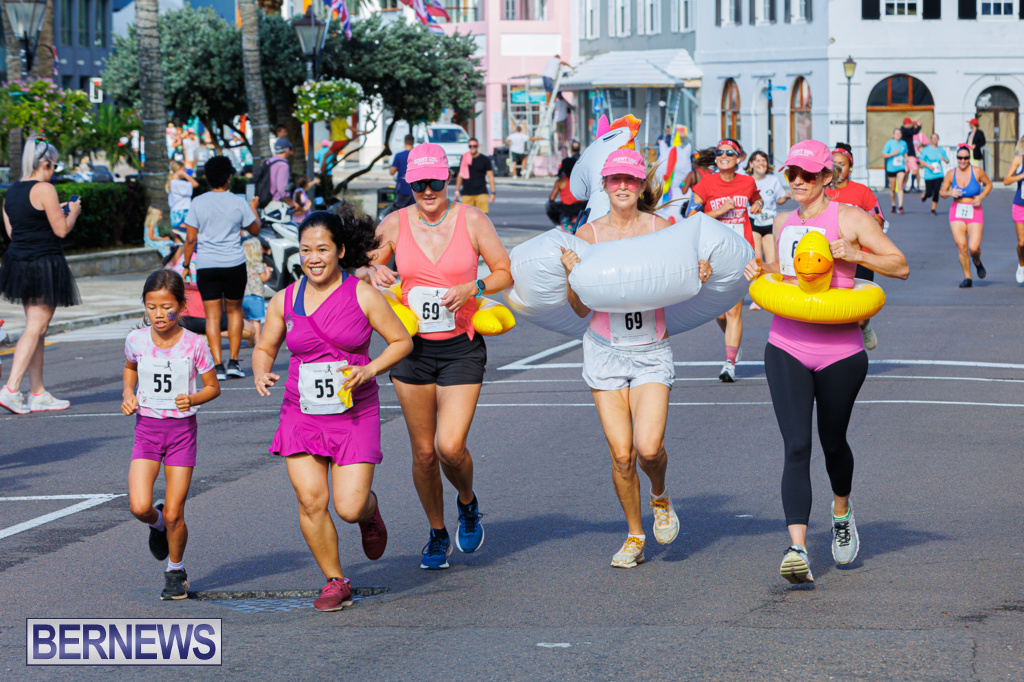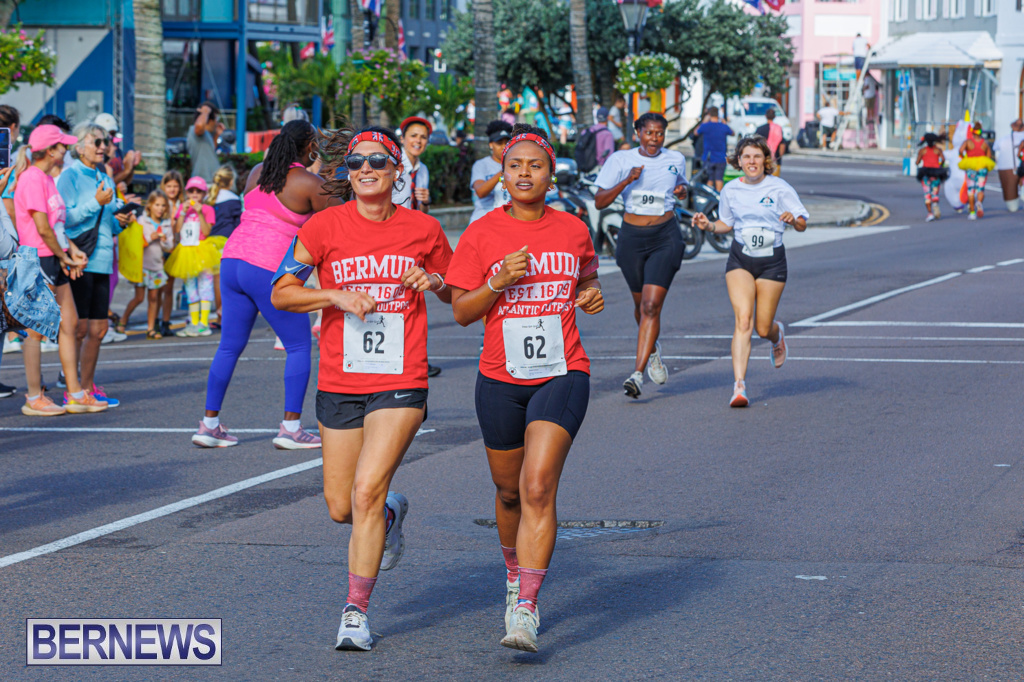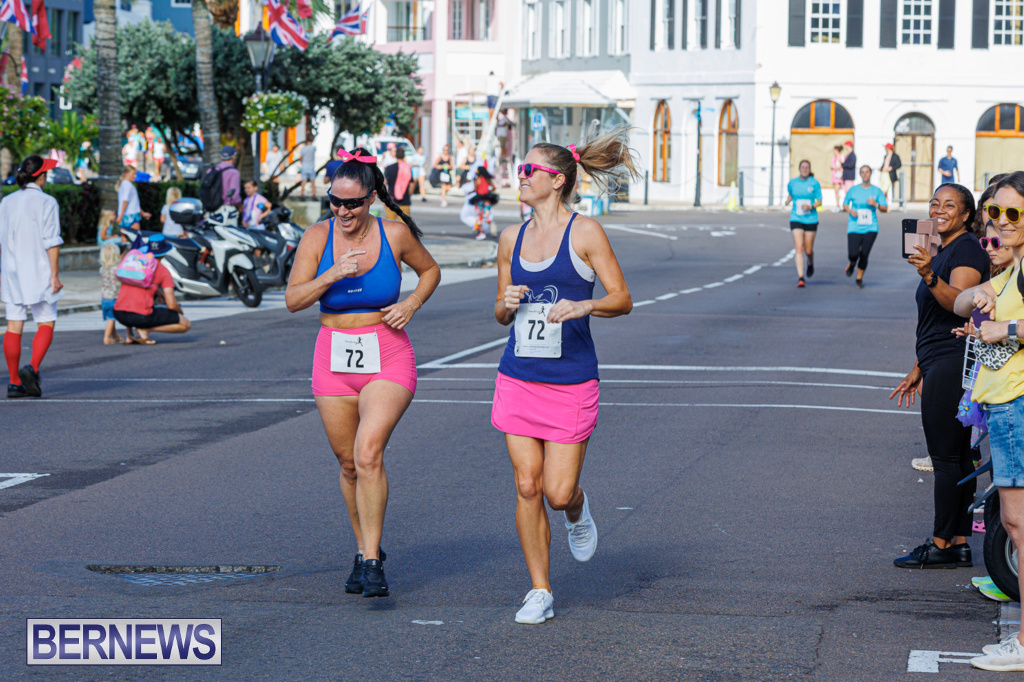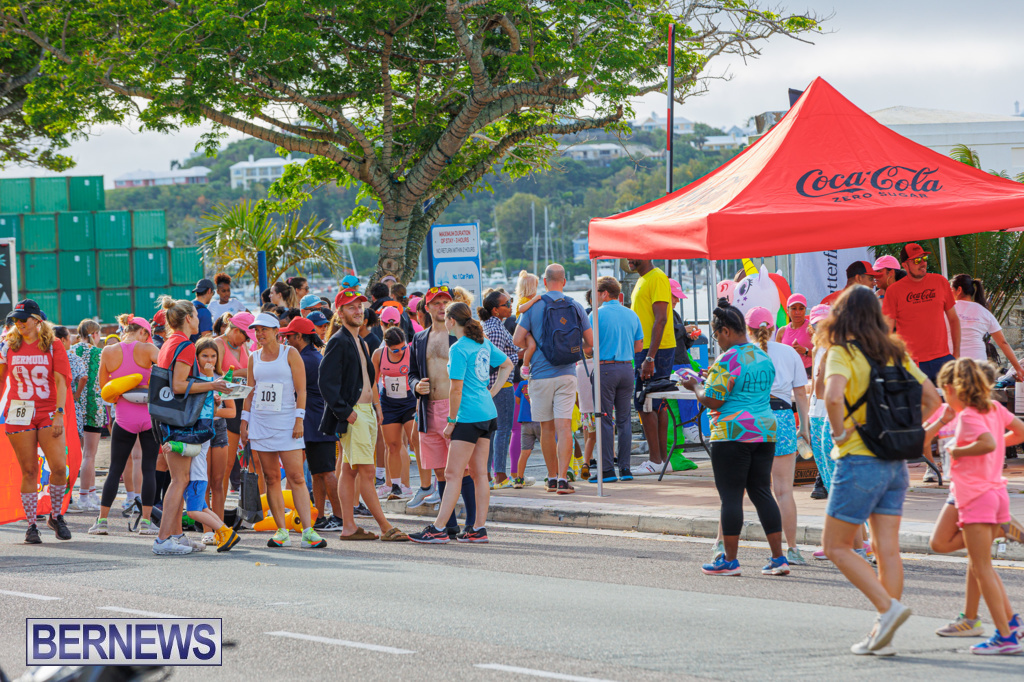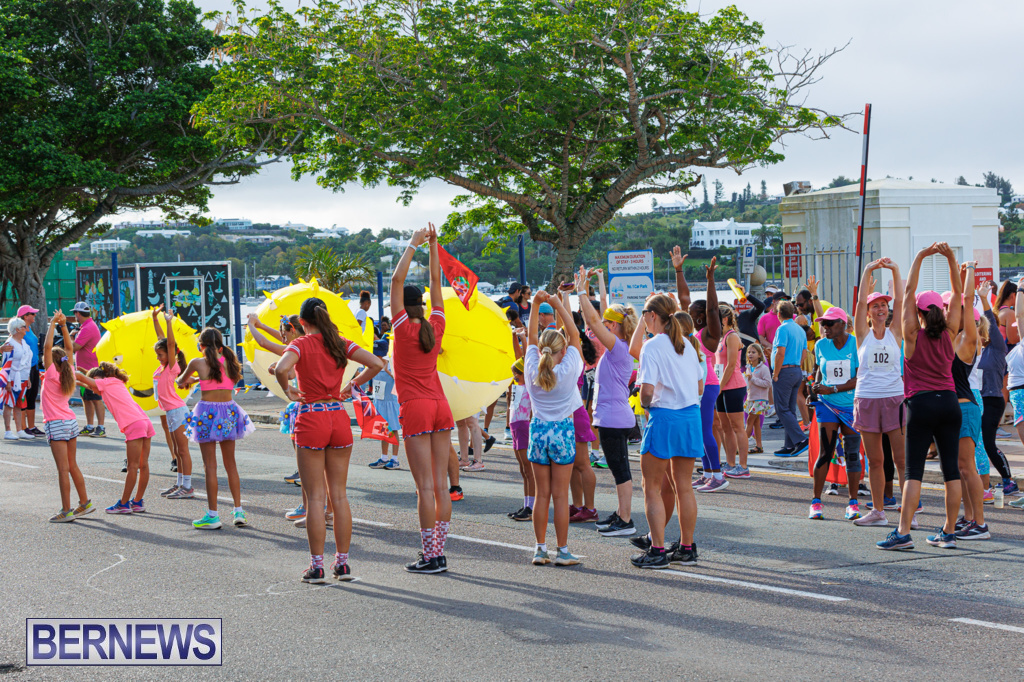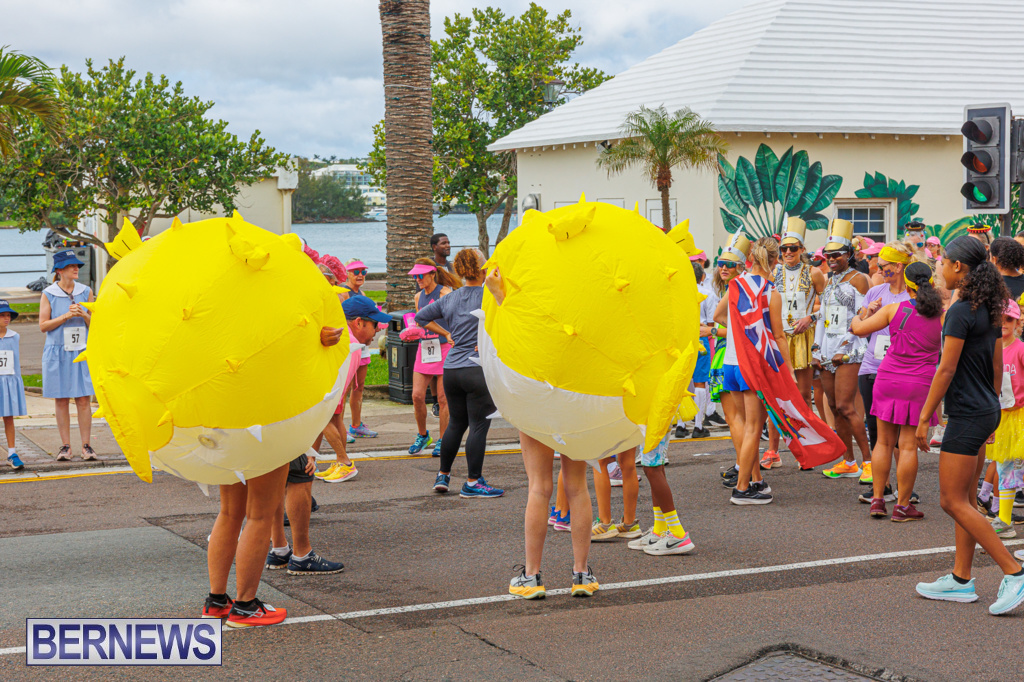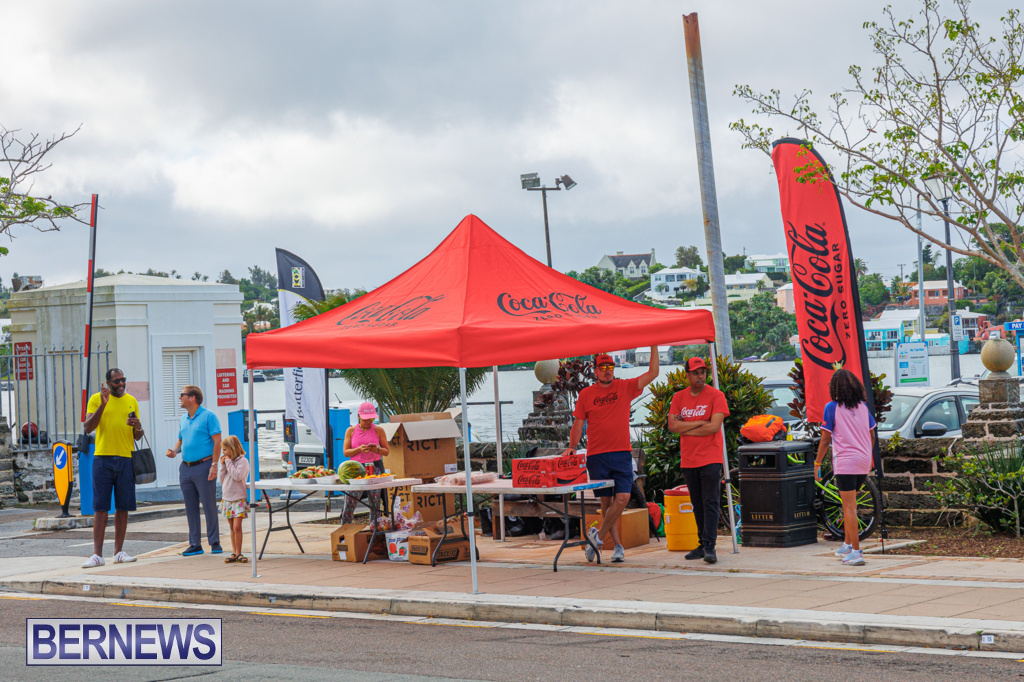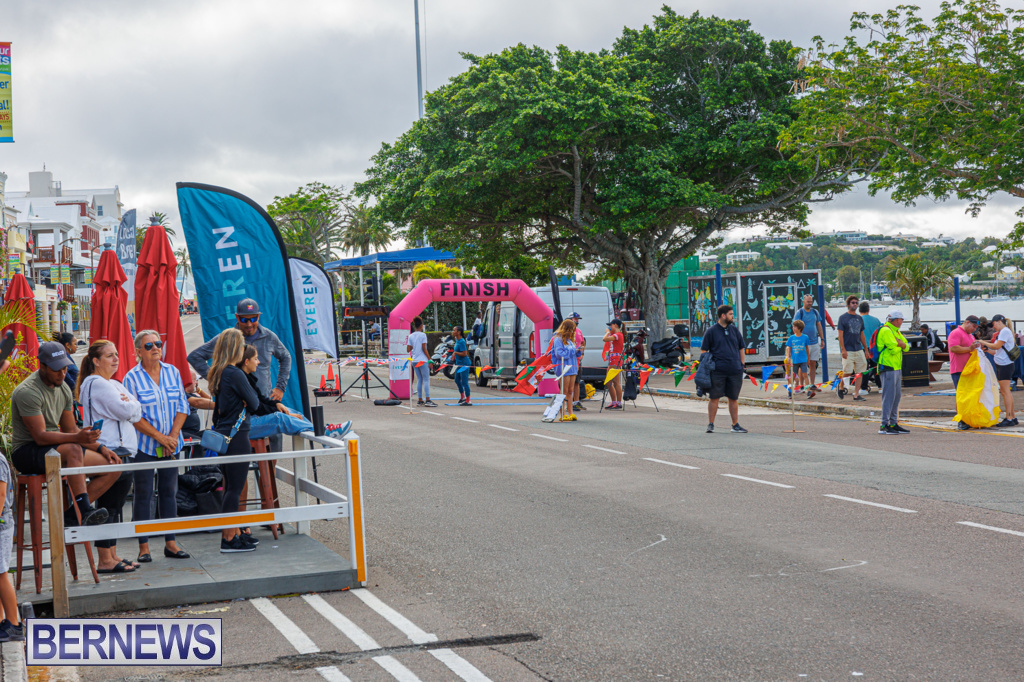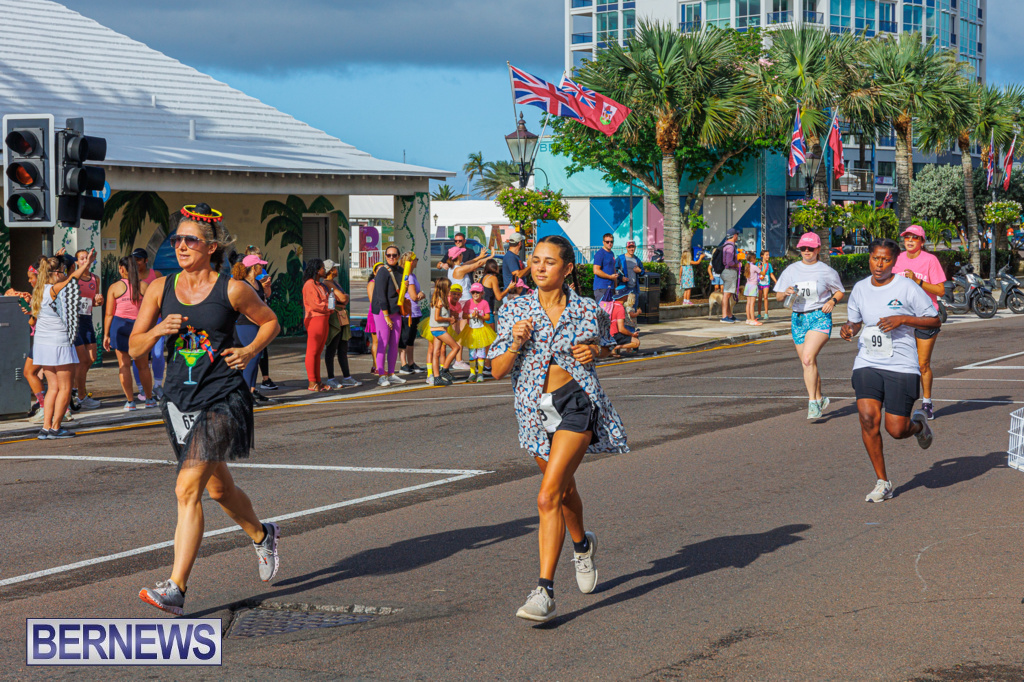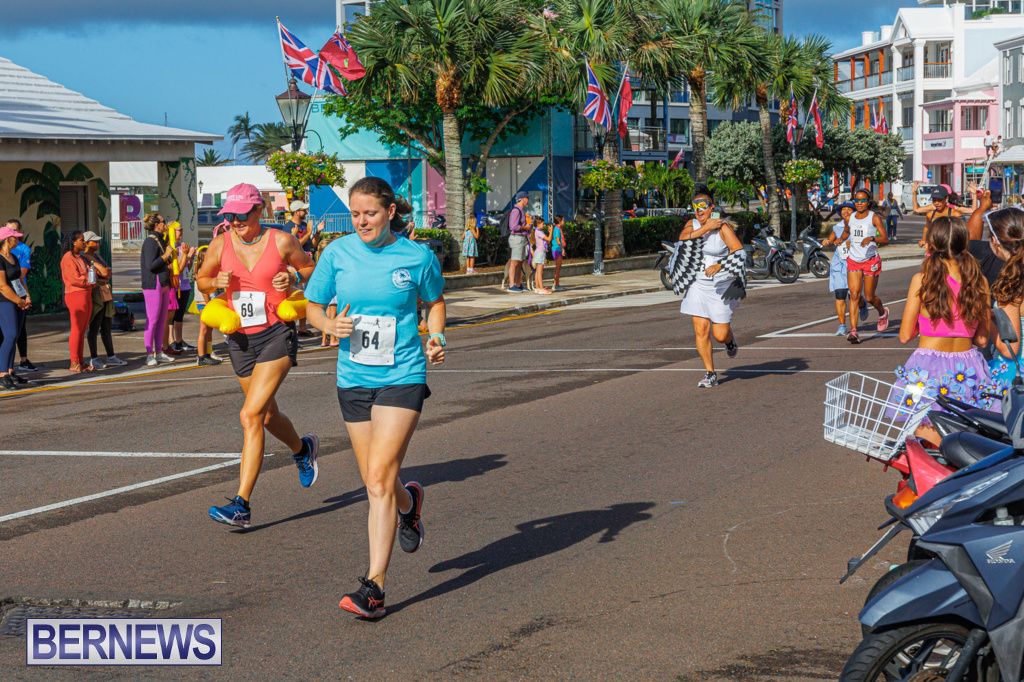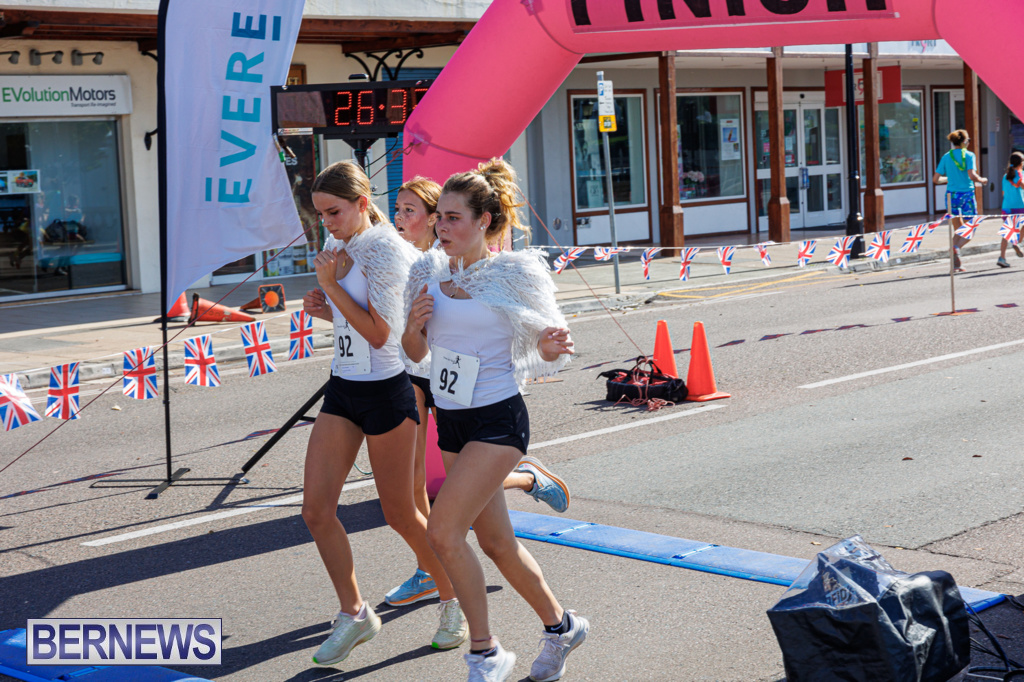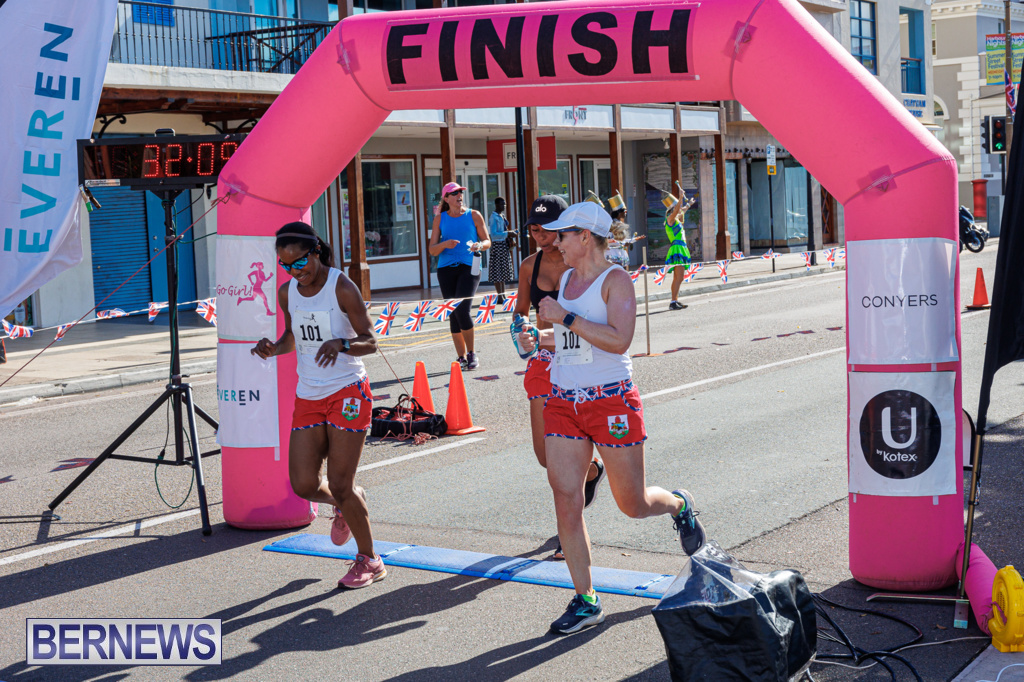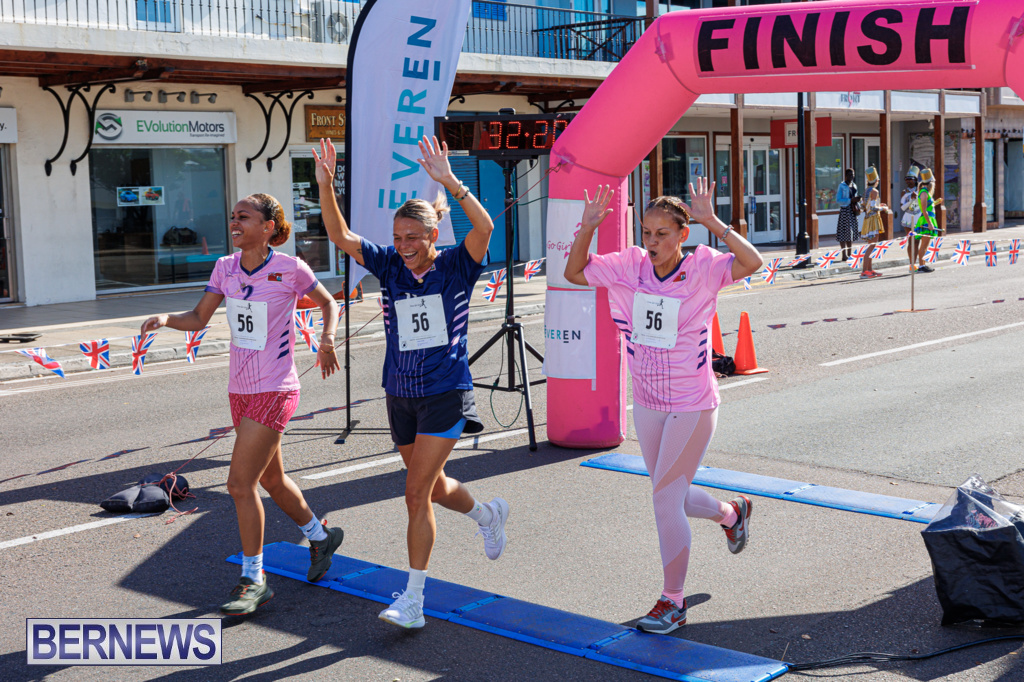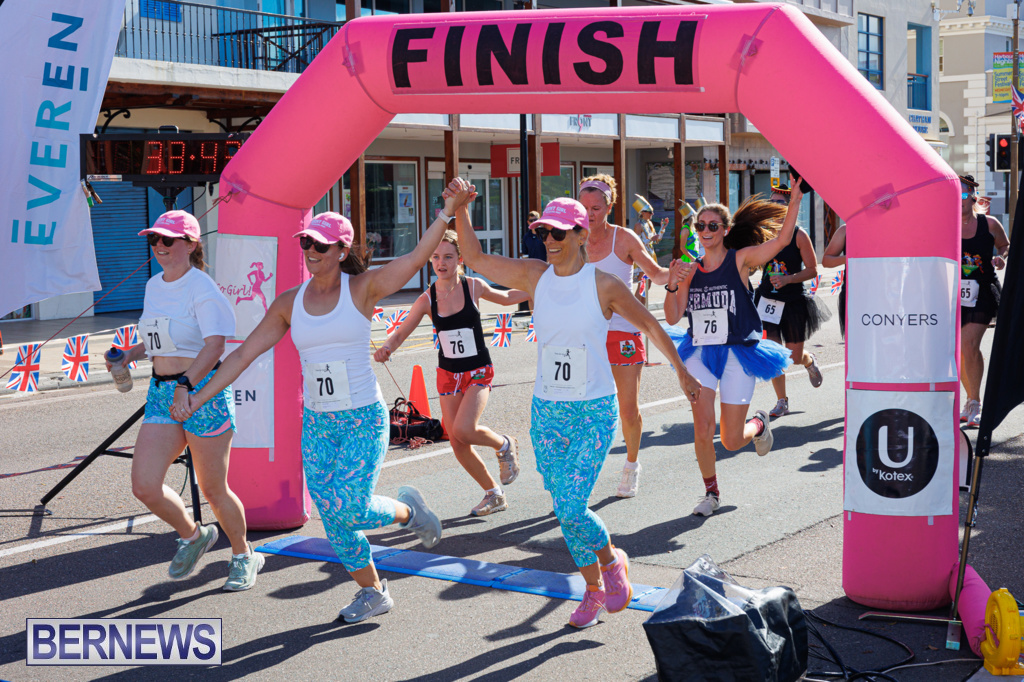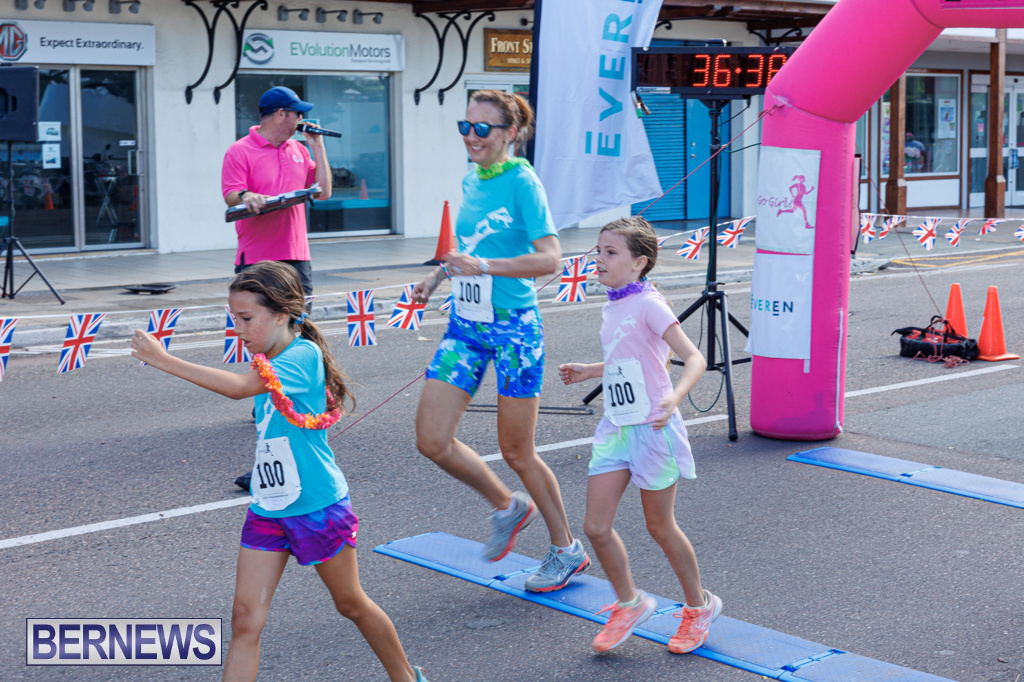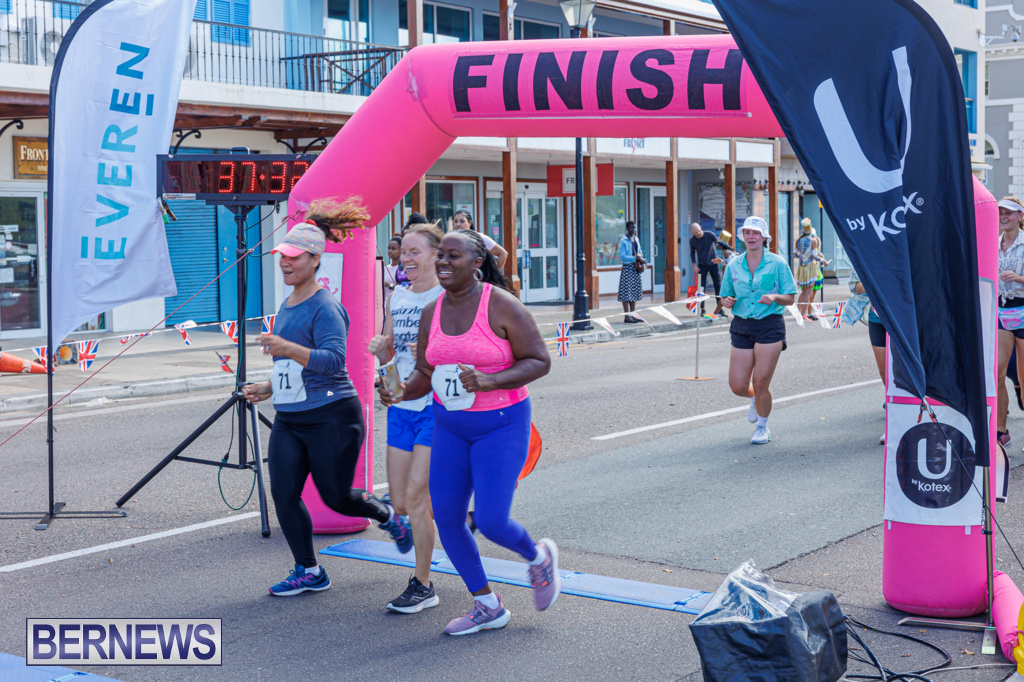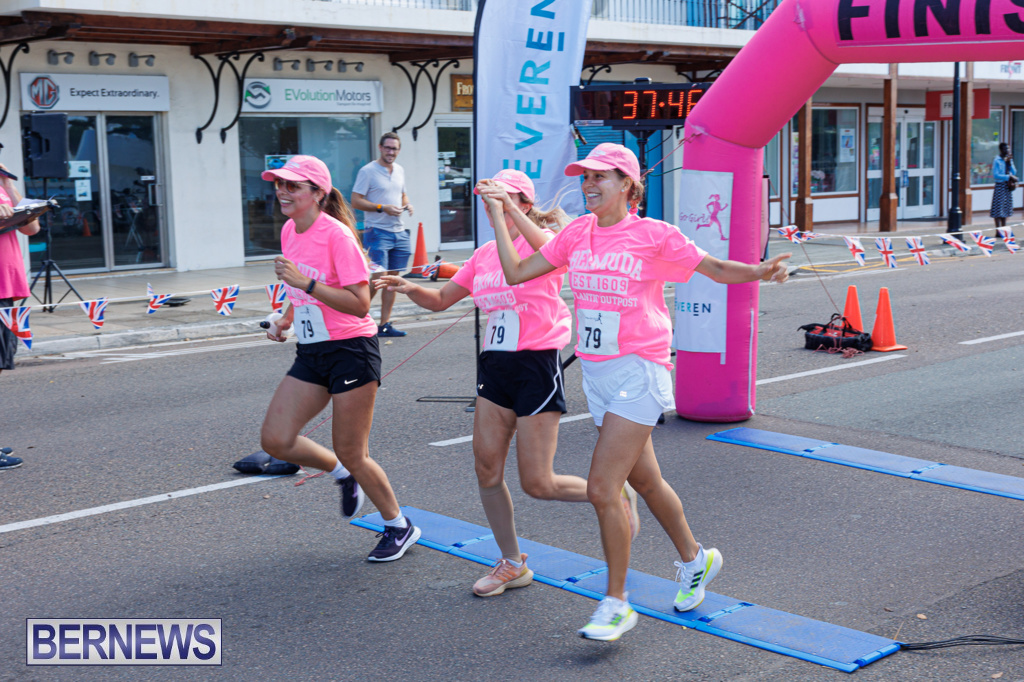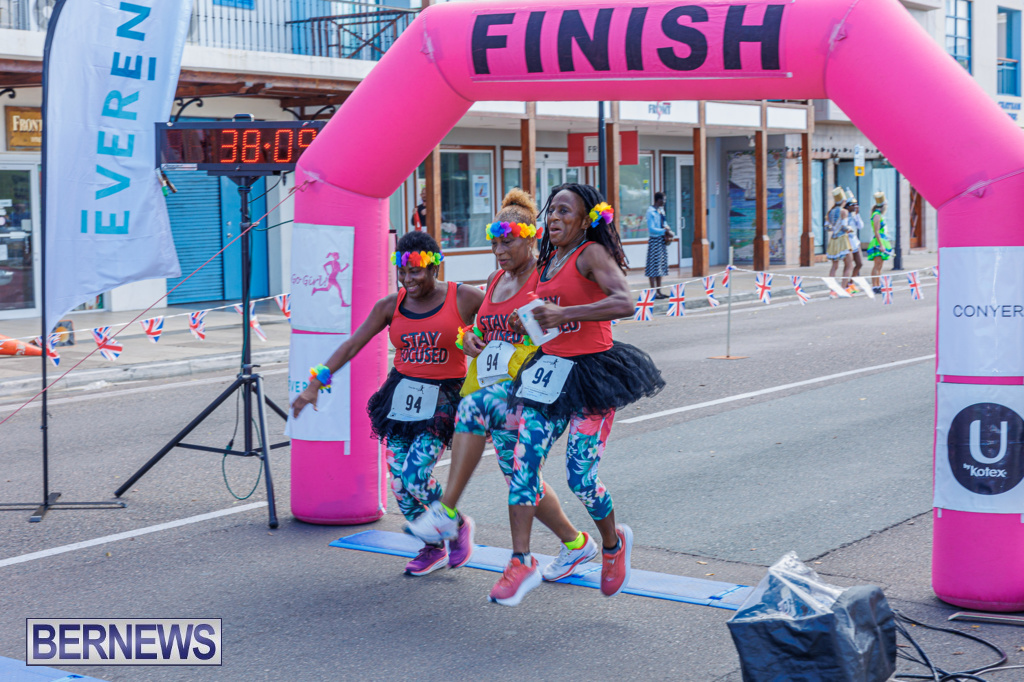 Read More About