Nicholas Narraway and Panzy Olander won the Bermuda Bicycle Association's Road Race this weekend.
The race started and finished at the TN Tatem Middle School and saw riders head west over Lighthouse Hill, heading east on South Shore to St Paul's Lane before heading west again.
Narraway claimed the win in his first race since returning to the Island this week ahead of National Championships on June 15th – 18th.
Narraway won the A Division race clocking a winning time of 1:32:25.099, with Dominique Mayho second in 1:33:26.456, and Cameron Morris finished third with a time of 1:40:09.620. The B Division was won by Darren Glasford who clocked 1:40:17.742, Tracy Wright was second in 1:40:17.800, and Kavin Smith finished third with a time of 1:40:18.577.
Panzy Olander edged Annabelle Miller to claim the Women's win, Olander clocked a time of 1:23:28.943, with Miller second in 1:23:29.071, and Charlotte Millington was third with a time of 1:23:29.242.
Nic Narraway winning the race, photo by Rochelle Smith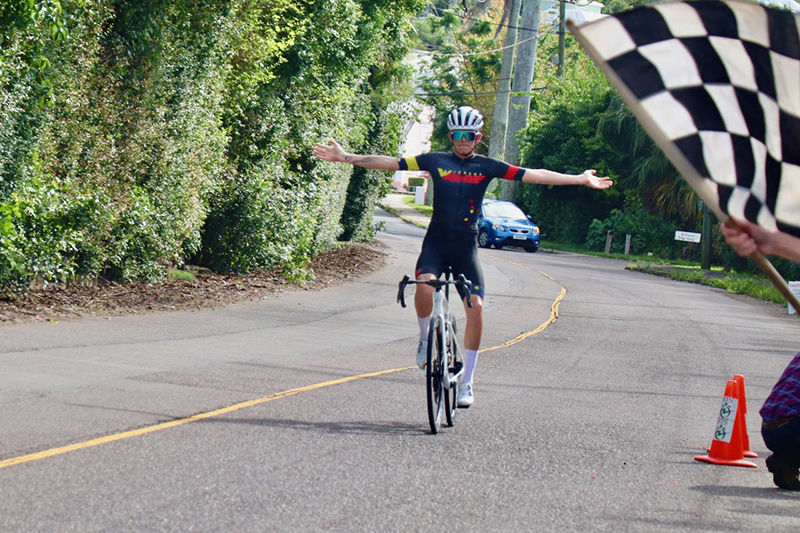 The full BBA Road Race results follows below [PDF here]:
Read More About