The Association of Bermuda International Insurers and Reinsurers [ABIR] celebrated 30 years of partnership and leadership at the ABIR@30 Lunch Forum.
An audience of industry participants, regulators, representatives of supporting industries, politicians and dignitaries witnessed presentations from ABIR's key partners "highlighting the Bermuda re/insurance market's development, its value to Bermuda and its role in underpinning the global economy."
Among the guest speakers at the Hamilton Princess hotel on Tuesday was Premier David Burt who reflected on "the collective spirit, innovation and collaboration that makes Bermuda's insurance industry second to none."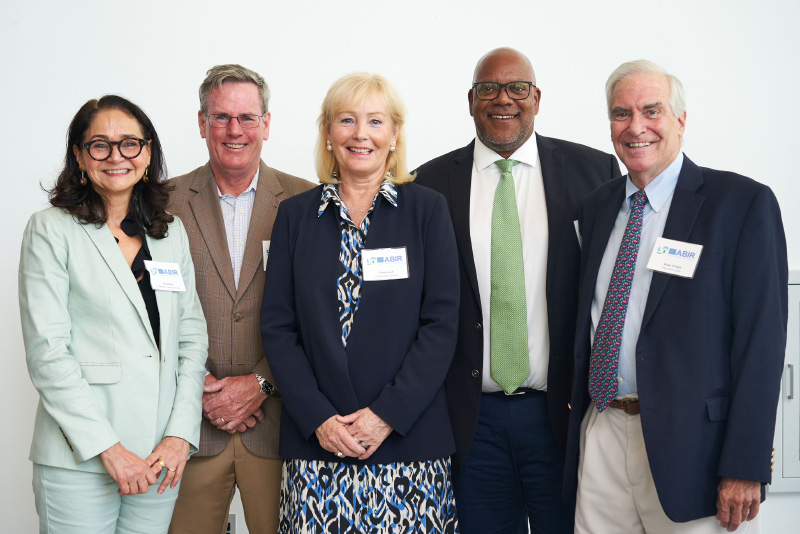 Premier Burt said, "Every major innovation in insurance that has happened in the last 30 years has happened here in Bermuda. And I'm confident that through the continued partnership between ABIR, the government, our regulator, and everyone in this room today, the next 30 years we will be just as innovative.
"What was once a sector with single-digit Bermudian representation has now evolved into one where Bermudians, their spouses and PRCs make up nearly 70 percent of the workforce. That is incredible growth. That is something that should be applauded, because it doesn't happen by accident."
The spokesperson said, "Mike Yaworsky, Florida Insurance Commissioner, described the role the Bermuda market plays in enabling Floridians to insure their homes and businesses against hurricane damage. Bermuda re/insurers covered an estimated $13 billion, or about a quarter, of insured losses caused by Hurricane Ian in Florida last year, for example."
"At this 30-year anniversary, I'm very much reminded of the terrific partnership that Florida has had with Bermuda reinsurers and ABIR," Yaworsky said. "More than anything else, I came here to thank you for standing with us through all those times."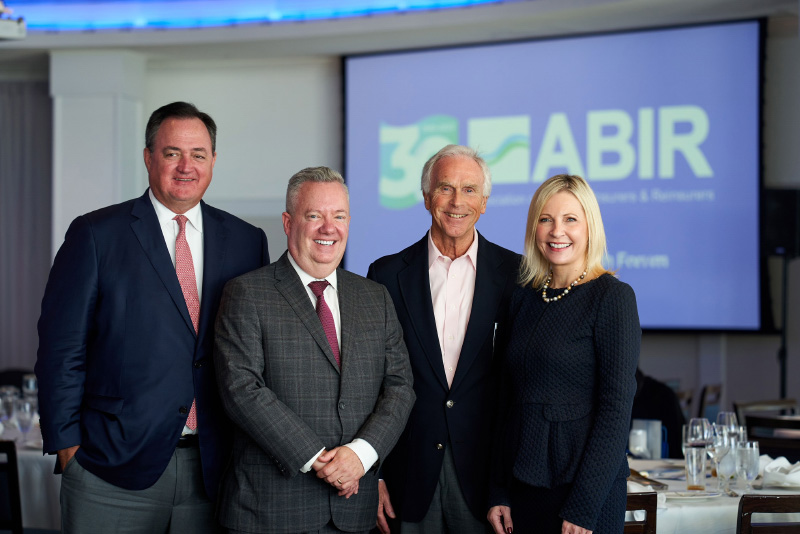 The spokesperson said, "Hannah Gurga, CEO of the Association of British Insurers [ABI], spoke of the longstanding partnership between the Bermuda and London markets. Bermuda companies today represent 44 percent of the Lloyd's of London market's capital. And she referred to the Memorandum of Understanding [MoU] that ABIR and the ABI signed this week."
"Our MoU means that we can learn from each other, share best practice, and, together, do all that we can to make sure it's a vibrant, world-lifting industry," Gurga said.
The spokesperson said, "Gurga also spoke about cyber risk, one of the fastest-growing specialty lines in the Bermuda re/insurance market, and cited projections that by 2031, ransomware is expected to cost businesses more than $265 billion annually. She called for the industry not to step back, but to work together in finding solutions."
Gurga said, "Only the insurance industry sees almost every cyber strike, so we have the knowledge. We want to protect our customers, so we have the incentive, and by our strength through association, by sharing data and working with the intelligence services, we have the capability. So, no, we are not going to step back. We are stepping forward."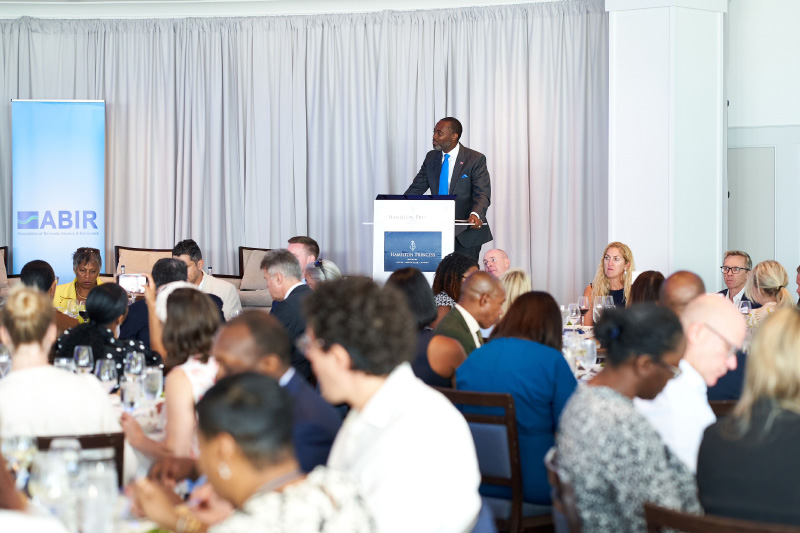 The spokesperson said, "Justin O'Keefe, Chair of the Reinsurance Association of America [RAA] and Chief Underwriting Officer of RenaissanceRe, spoke about the US-Bermuda partnership. He said the relationship between the RAA and Bermuda went back to the formation of ACE and XL Capital in Bermuda the 1980s in response to the US professional liability insurance crisis, and the wave of new reinsurers incorporated on the island in 1993 in response to the US property insurance crisis."
"It's grown into a wonderful partnership," said O'Keefe, who was joined at the event by visiting RAA colleagues—outgoing longtime RAA President Frank Nutter and his successor Lee Covington, who takes over the RAA leadership January 1, 2024. "We've seen how the industry has worked together during major events over the years, such as the 9/11 terrorist attacks and the global financial crisis,"noted O'Keefe, "and in daily advocacy at both federal and state level."
he event concluded with a panel discussion, moderated by Fiona Luck, Lloyd's of London Council Director, and featuring industry leaders Pina Albo, Chair of ABIR and CEO of Hamilton Insurance Group; Albert Benchimol, Strategic Advisor and former CEO, AXIS Capital; Brian O'Hara, former CEO, XL Group; and Paul Simons, Bermuda CEO, Convex Group.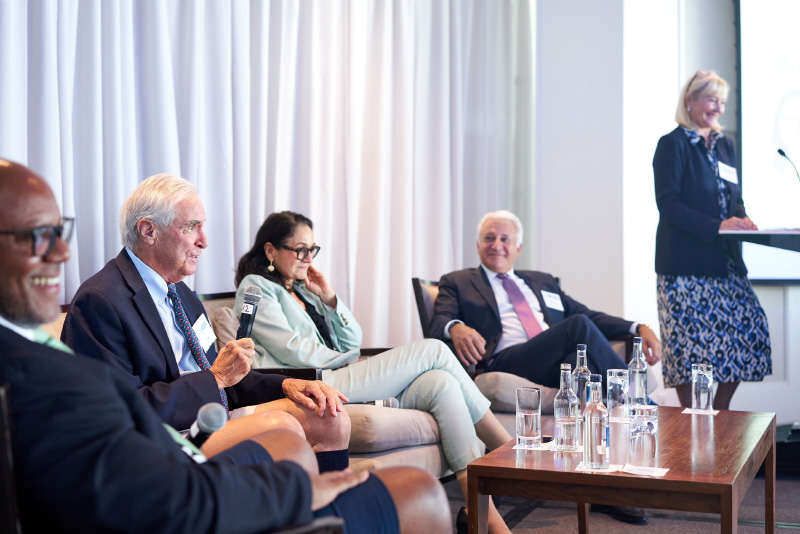 The discussion included Bermuda's evolution into a leading re/insurance marketplace; the importance of innovation and world-class regulation; and the industry's progress and commitment to diversity, equity and inclusion. Proceeds from the event were donated to the Bermuda College Foundation."
John Huff, ABIR's President and CEO, said: "It was fitting to celebrate ABIR's 30th anniversary with the Bermuda and overseas partners who play vital roles in the development of the vibrant and innovative global re/insurance marketplace that we see in Bermuda today, and we thank them for joining us. With our industry-leading talent base, world-class regulator and established track record as the best place to put risk capital to work, we are well positioned to continue providing solutions to manage the world's largest and most complex risks for many years to come."
Read More About