This summer, twenty-three Youth Leadership Academy students participated in 'Building My Future,' a Family Centre internship programme designed to provide youth with valuable work experience and life skills.
The aims of 'Building My Future' are to teach work habits critical to job success, inspire youth to learn, and reinforce the connection between self-discipline, accomplishment, and a positive sense of self-worth.
According to Deneca Zuill, Family Centre's Community Team Leader, "the Building My Future programme exposes youth to career opportunities aligned with their interests with positive role models in the workforce. The programme's focus is on engaging youth in productive and positive ways while supporting their growth. The programme has two distinct phases. During May through July, youth participate in workshops and hands on experiences to learn and practice professional etiquette and life skills such as how to give a great interview and manage your money. During the month of August youth participate in a paid four-week work-placement that puts the skills they have learned to the test.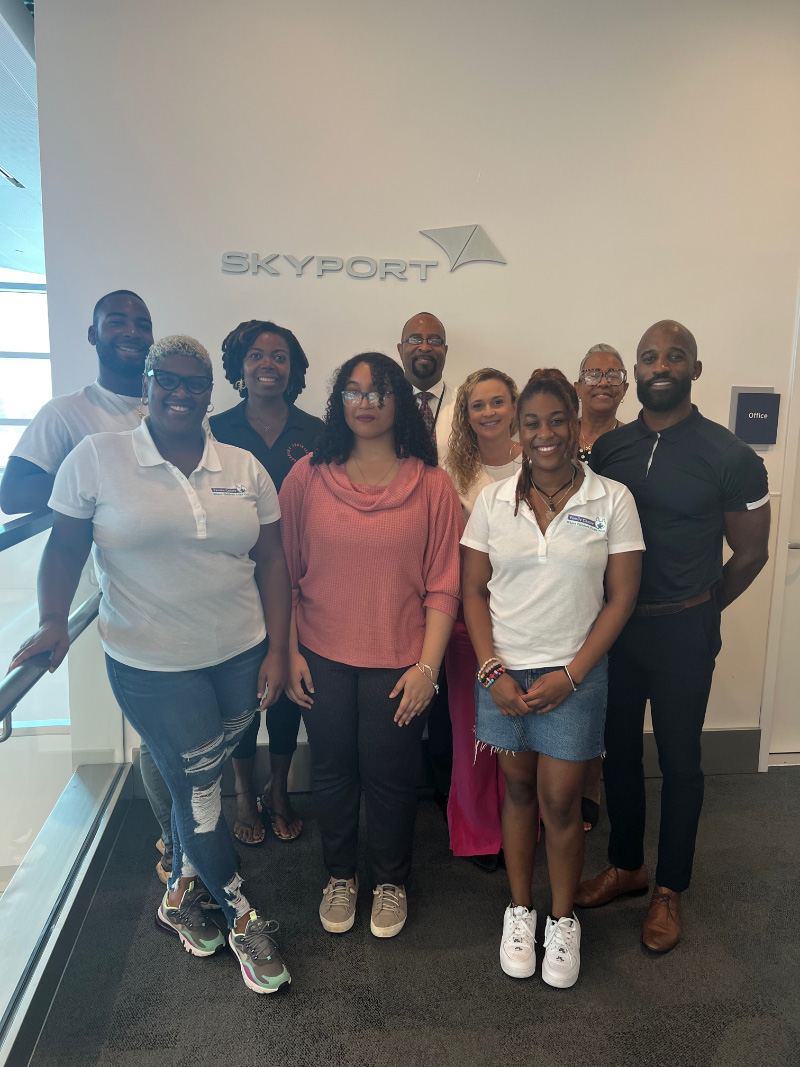 Leila Wadson, Family Centre's Director of Community Services explains, "This is a programme where you can see young people transform before your eyes. This is made possible by the relationships that are developed and the opportunities provided by numerous community partners. Developing a workshop or providing a meaningful work-placement is no simple feat. It requires time, dedication, and the desire to be a positive change agent in a young person's life. In a busy world, where we are all stretched, it is heartening to know that this summer, forty-four individuals, businesses or organizations prioritized youth development by providing internship placements for our youth."
The spokesperson said, "Family Centre is grateful to the following organizations who helped to provide these meaningful experiences. Workshops were provided or supported by the following organizations: Pocket Change Bermuda, Butterfield Bank, Target Learning, Deloitte, Bermuda Economic Development Corporation [BEDC], Bermuda Brand Box, and Taj's Vanity. Special thanks are extended to The Salvation Army who provided our youth with community service opportunities. Thanks also to Damian Pitcher, Alisha Mecene and MacKenzie Kohl Tuckett who engaged our youth during a dynamic panel discussion.
"We are hugely grateful for the companies that provided work-placements. This was the highest number of participating companies the programme has ever had. They include: Caisey's Landscaping, Goddess Herbal Teas, Wild Herbs 'N' Plants Bermuda, BluePrint Hair Studio, Hornburg Calypso, Bermuda Police Service, Ministry of Public Works, Bermuda Motors, Bermuda Zoological Society/Bermuda Aquarium, Museum, & Zoo, Grotto Bay Beach Resort & Spa, Once Upon a Time Nursery/Preschool, Klassiq Kidz, Impressions Hair Artistry, Maxilous Salon, Genet Lure, Season's Learning Center, MAC Auto, JBM Realty, Bermuda Wellness Outreach Center, Allure Hair Salon, CariGenetics, Skyport, Bermuda College, Happy Valley Child Care Center, Department of Public Prosecutions, BS&R Group, Scooter Mart, Auto Solutions Ltd., AF Smith, Brew Café, LaGregg Smith's Drywall Company, Solstice, and Hair Am I."
Deneca Zuill shared, "Building My Future has been running for 12 years. As the lead coordinator, I must say that this year was one of the most powerful summers to date. This is a testament to how invested this year's work-placement supervisors were in supporting the growth of each young person. While there are so many success stories to highlight, I would like to specifically acknowledge Jahkeel Smith, Christina Leverock and Sokiera Mosley-Lee who won awards for best all-round programme participants of the year. Congratulations to Jahmaria Foster-Gilbert and D'Mori Havery who received the award for most growth and improvement and to Treazi Gibbons who won this year's resiliency award."

Read More About