[Written by Stephen Wright]
Bodybuilder Jaydon Goddard has set his sights on earning a pro card after a showstopping display at the recent Worldwide Royal Grand Prix Bermuda Regional at the Ruth Seaton James Centre in Devonshire.
Goddard claimed the men's physique open B class, the men's physique overall and won the battle between the overall winners to gain free entry to the NPC Worldwide Caribbean Grand Prix Bahamas Pro Qualifier in Nassau on November 11.
It promises to be a busy period for Goddard, who will also compete in the men's physique at the NPC Amateur Olympia in Orlando, Florida, on October 31 in a bid to claim a pro card.
Earning a pro card enables an athlete to compete at professional shows for cash prizes.
"My main objective [at the Bermuda Regional] was to re-qualify for the Olympia and win the free entry to the Bahamas Pro Qualifier," Goddard told Bernews. "It was a fun experience, and I achieved my goals."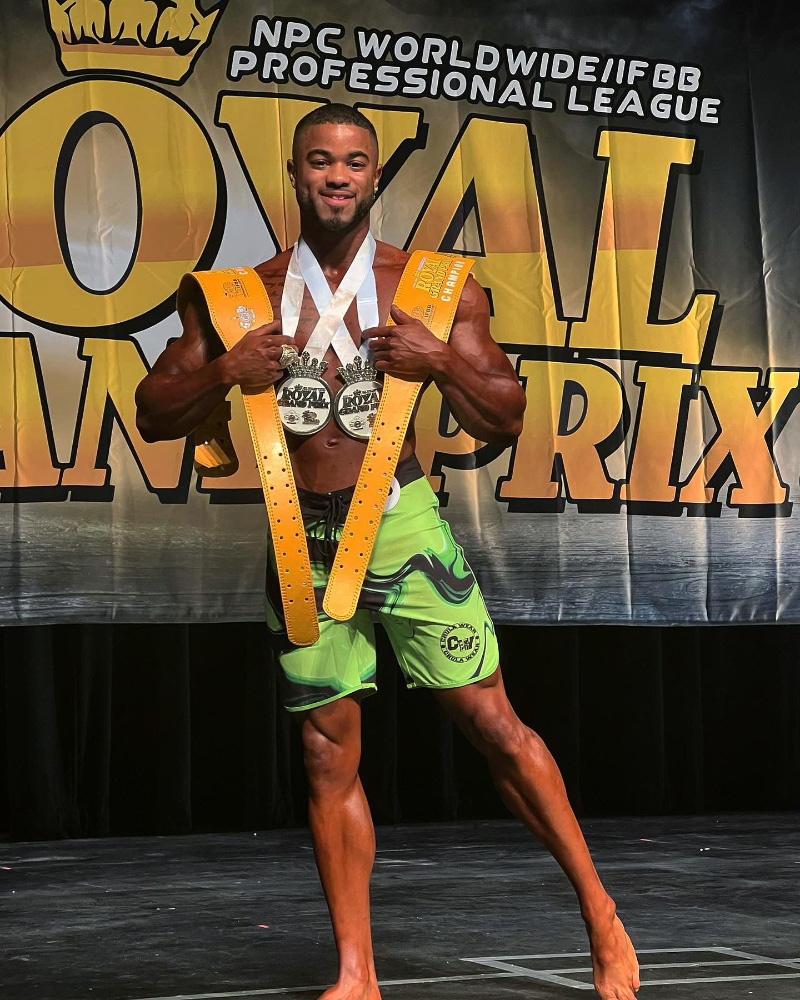 The 25-year-old warmed up for the show by finishing second in the men's physique at the NPC Worldwide Caribbean Summer Classic in Santo Domingo, the Dominican Republic, last month.
"My body was already finely tuned from that previous show," he said. "I just had to make minor adjustments."
Goddard, who trains under Muhsin Nasir at Beast Gym in Hamilton, has competed in six shows since he took up the sport three-and-a-half years ago.
"When I was at college, working out was a stress reliever for me," said Goddard, who came second in his class at the IFBB Pro League Caribbean Grand Prix Bermuda Pro Qualifier in March last year.
"I was always told I had a good physique for competing. My first competition was the Fitness Pro League Daytona Pro-Am Championship, and I won the novice and open classes. I was hooked from then on."
Goddard, a former Eastern Florida State College student, said he is seeking local sponsors to help him continue his passion.
"It's getting expensive to keep flying out to different competitions," he said. "It's a lot easier when there's a competition in your home town!
"My goal is to get my pro card and kickstart my bodybuilding career."

Read More About