Dwayne Leverock's diving catch in the 2007 World Cup has been named as one of the Top 10 Iconic Moments In Cricket World Cup History by CrickTracker.
CrickTracker reported, "As the wait for 2023 World Cup get shorter and shorter, take a look at the 10 iconic moments from the history of the World Cup tournament.
"The 2007 World Cup was played in the Caribbean for the first time and India faced Bermuda for the only time in their ODI history. India batted first and posted the first-ever total of over 400 runs on the board. The 413/5 was the highest score in the 2007 World Cup, with Virender Sehwag scoring a century and Sourav Ganguly, Yuvraj Singh, and Sachin Tendulkar making fifties.
"The match saw Dwayne Leverock, a policeman from Bermuda featuring in the tournament and gaining attraction for his weight. Records stated he was around 127 kgs, but showcased immense agility in slips. Malachi Jones got Robin Uthappa to edge one out-swinger and Leverock dived to his right grabbed the ball with one hand and went for a wild celebration."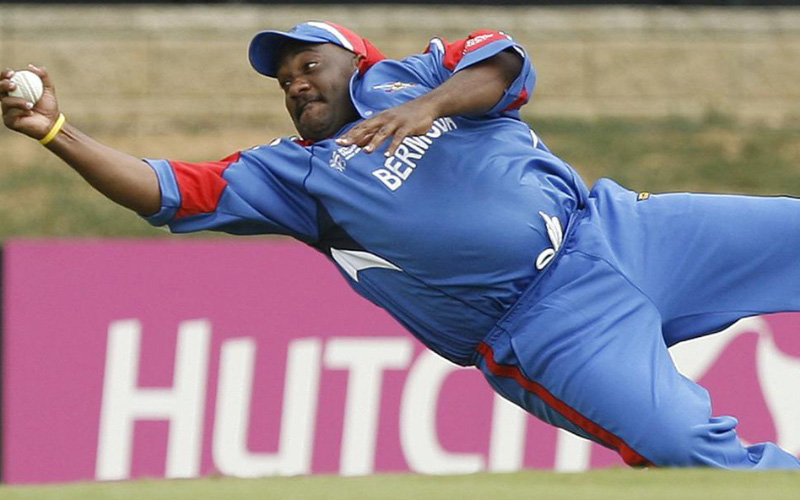 Read More About