[Written by Stephen Wright]
Bermudian boxer Tyler Christopher will move up to super welterweight when he returns to the ring next month [October 21] at the H Suite in Edgbaston, Birmingham.
It will be Christopher's first bout since defeating Justin Menzie, who retired after the second round of their welterweight contest in April. His opponent is yet to be determined.
"The H Suite is where I made my debut [in October 2021] and knocked my opponent [Josh Hodgins] out of the ring," Christopher told Bernews. "It's become my home venue.
"I've gained some pounds and moved up a weight class. If a [regional] title fight or TV slot comes along at welterweight, I'll slim back down, but I feel more comfortable at super welterweight."
The 27-year-old has been working his way back into the groove at the DNA Boxing School of Excellence in Stirchley after making the most of his summer break in Bermuda.
"I'm looking to stay fit and active, and hopefully my manager [Jon Pegg] can get a call-up for me on TV," said the southpaw, who has won all seven of his professional fights.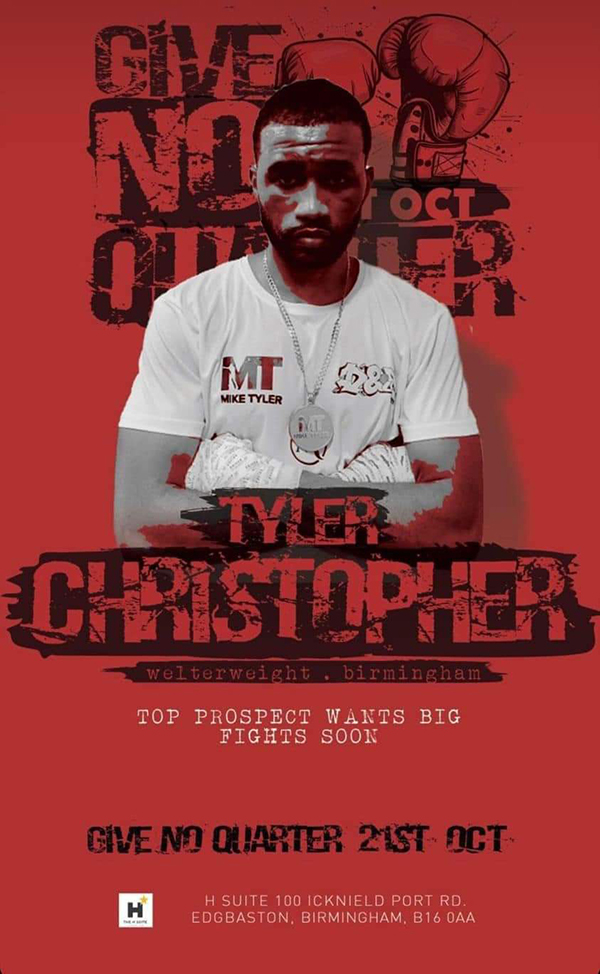 "I'm staying fit, working on new combinations and fight strategies. I'm confident whoever is in front of me, I'll have the tools and skills to win.
"It was great to go home for the Carnival and take a break from boxing. It's good to get back at it, though.
"I'm content with how my career is playing out. I feel as though I'm really progressing."
Mellows Catering in Birmingham, Urban Renaissance, Island Air Conditioning, and Evrblessed in Bermuda are Christopher's sponsors.

Read More About