[Written by Stephen Wright]
Naquita Robinson, the Bermuda women's national team coach, believes there is more to come from her side after their perfect start to the Concacaf W Gold Cup qualifying campaign.
Bermuda followed up their 2-0 win at home to the Dominican Republic on Friday with a 4-0 win away to Saint Vincent and the Grenadines last night.
It was the team's eighth successive victory, all with clean sheets.
A brace from Jya Ratteray-Smith and goals from Eva Frazzoni and Khyla Brangman secured Bermuda's win in the searing afternoon heat in Kingstown.
"It's crazy – we've won 4-0 and it's enough, but it's not enough," Robinson told a post-match press conference.
"There are worse things than not playing your best and winning 4-0. If we'd played as we did on Friday, the score would have been different.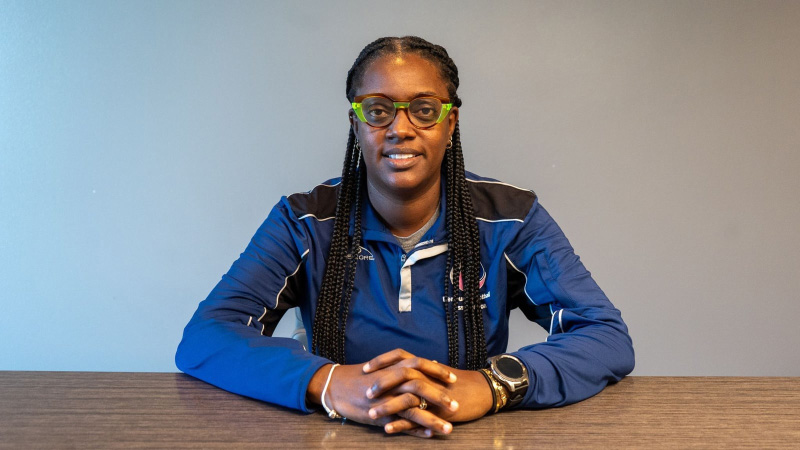 "At half-time, we were two up, but the mood was slightly different in the changing room because we knew we could have performed better."
Robinson added: "The girls dug deep and gave me everything they had and more.
"The temperature hurt us. We're not used to playing at 3 pm in that heat.
"It took some adjusting. You could see Saint Vincent are used to it and were running hard at us after 85 minutes. We were trying to control the match and see it out."
Frazzoni, the Bermuda captain, said she was proud of her team-mates for achieving their goal of securing maximum points from the first fixture window.
"Our goal was to get three points, and that's what we did," she said.
"We'll take a lot from it, but know where we fell short and where we must improve.
"We got the job done, and I'm proud of the girls. We recover, regroup and go for the next window. We're ready to start chapter three."
Bermuda return to action away to Barbados on October 27. The Bajans beat Saint Vincent 5-0 at home on Friday before losing 3-0 away to the Dominican Republic last night.

Read More About