Logan Arruda, Chasity Armstrong, Kirk Hyde, Ryan Cranfield, Isaiah Pearman, and Nico Davis graduated from the Technology Leadership Forum [TLF] Internship Program.
A spokesperson said, "The Technology Leadership Forum [TLF] is thrilled to announce the graduation of six exceptional university students from the 2023 TLF Internship Program. This milestone event celebrates the dedication and accomplishments of these talented individuals as they embark on their journeys into the dynamic world of technology leadership.
"The six graduates of the 2023 TLF Internship Program are Logan Arruda, Chasity Armstrong, Kirk Hyde, Ryan Cranfield, Isaiah Pearman, and Nico Davis. Four of these graduates have achieved the distinction of graduating with merit, highlighting their exceptional dedication and commitment to excellence throughout their internship journey.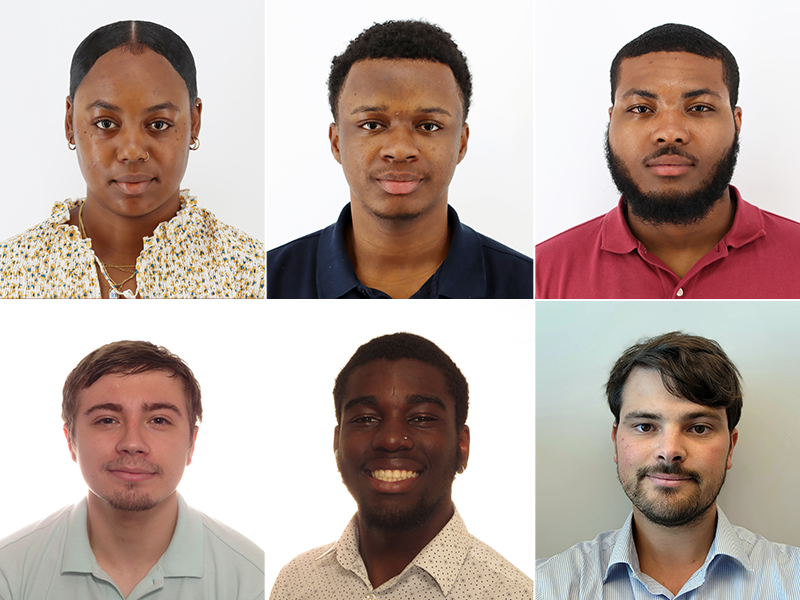 "The TLF Internship Program, in collaboration with partner companies on the island, is designed to equip students with the practical skills and knowledge needed to thrive in the technology and leadership fields. This comprehensive program offers participants a unique opportunity to learn from real-life industry experiences, hands-on information and communication technology [ICT] implementations, classroom workshops, and leadership development.
"Throughout the program, students engaged in a diverse curriculum covering essential topics such as Business Continuity, Project Management, Data Warehousing, Cybersecurity, Programming, and IT Audit. These foundational courses provided the interns with a well-rounded understanding of the multifaceted technology and business landscape, empowering them to make informed choices about their future tech careers.
"One of the program's standout features is the collaborative team project, where students were challenged to conceive, develop, implement, and pitch a technology solution and business plan for a potential concept. Emphasizing the importance of teamwork, this project honed crucial skills such as problem-solving, conflict resolution, and decision-making—skills that are indispensable for success in their future careers.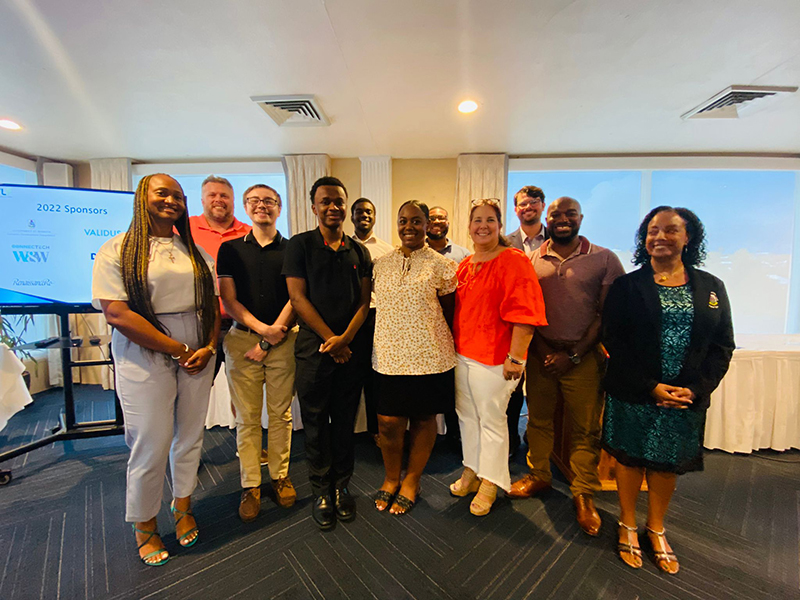 Delivering the 2023 keynote address, TLF Board Chair, Shaun Richards reminded the students to enjoy their career journey, take calculated risks and to never forget where they started. Mr. Richards is himself a TLF success story and a graduate from the first cohort of the TLF. "The 2023 TLF Internship Program graduates are well-prepared to enter the technology industry with confidence, possessing a wealth of practical knowledge, leadership skills, and the ability to apply innovative solutions to real-world challenges." Said Mr. Richards.
"As we celebrate the graduation of these outstanding students, we are immensely proud of their accomplishments and look forward to witnessing the positive impact they will undoubtedly have in the tech sector," said Coral Wells, TLF Programme Coordinator. " Over the last 16 years the TLF Internship Program has shaped the next generation of technology leaders, and we extend our warmest congratulations to our 2023 graduates."
"The 2023 TLF Graduation Ceremony took place on mid-August where the graduates were honored for their hard work and dedication. The island is invited to join the TLF in celebrating the remarkable achievements of these future technology leaders."

Read More About
Category: All, Business, News, technology