18 year old Sanchey Winslow Grant of Warwick Parish was arraigned this morning [Apr 22] in Magistrates Court on attempted murder and firearm charges relating to the 2009 Southside shooting.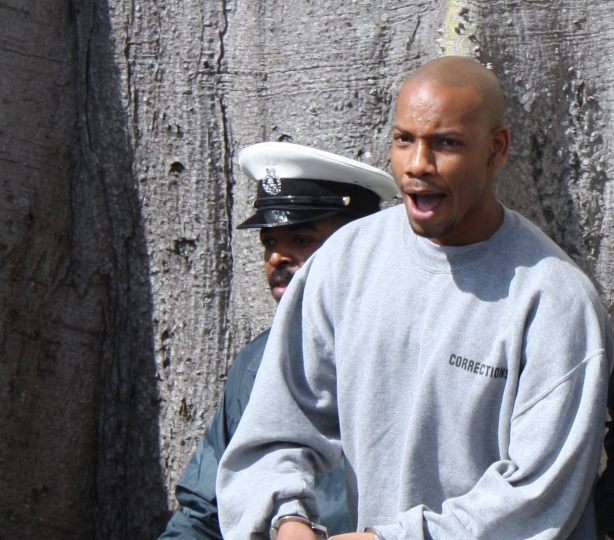 In the midst of a heavy police presence, Magistrate Archie Warner read out four charges lodged against him.
Mr Grant has been charged with:
Attempting to murder Shaki Minors
Attempting to murder Renee Kuchler
Unlawfully having a 9mm Berretta firearm in his possession
Unlawfully having 9mm ammunition in his possession.
All four charges relate to the 13 November shooting outside the Southside Cinema which resulted in gunshot wounds to both Mr. Minors and Ms. Kuchler. 26 year old Shaki Minors and 24 yr old Cedarbridge teacher Renee Kuchler were shot as they left Southside Cinema in St. David's at approximately 11.30 pm. Ms Kuchler was pregnant at the time.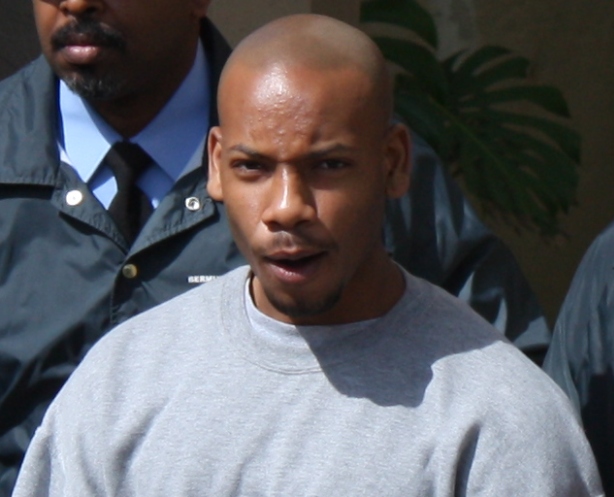 Sanchay Grant, represented by lawyer Charles Richardson, was remanded in custody. He was not required to enter a plea, as the matter must be heard in Supreme Court. He is set to reappear in court on May 6th.
Below follows a statement by Detective Chief Inspector Nicholas Pedro of the Serious Crime Unit:
The Bermuda Police Service can confirm that charges have been laid before the courts in relation to the shooting of Renee Kuchler & Shaki Minors outside the Southside Cinema on Friday 13th November, 2009.
Members of the public will recall that Mr. Minors & his girlfriend were shot multiple times as they were getting into their car, having just left the movies on this date.

In the ensuing weeks & months, detectives from the Serious Crime Unit have meticulously investigated this matter, culminating in charges being laid against Sanchey Grant. Mr. Grant has been charged with Attempted Murder, Possession of a Firearm, and Possession of Ammunition.

The charges in this case are as a result of solid Police work, from the day the incident occurred, to yesterday (Thursday, April 22nd) when Mr. Grant appeared before the court. The strategy unveiled to the public back in January by the Commissioner of Police, whereby additional resources were made available to the Serious Crime Unit to investigate murders and shootings is paying dividends.

The public should also know that this same process is underway for every case under investigation by the Serious Crime Unit, and it is anticipated that further cases will be before the courts in due course, where the evidence allows.

I would like to take this opportunity to thank those members of the public who have had the strength of character to come forward and assist the Police in this matter. It is also an opportune time to remind anyone with information on this or any other crime, to come forward and provide it to the Police directly, or anonymously via the independent Crime Stoppers Bermuda organization hotline 800-TIPS (800-8477).

It cannot be emphasized enough that bringing people to court is not an easy task, and relies on the assistance of the public and of course, forensic evidence. I would like to urge every member of the public to remember that YOU play a role in making the community safer.
Read More About
Category: All, Court Reports, Crime, News