For anyone in the Somerset area, there is a tiger shark on the dock that is 11 foot long, and estimated to weigh 300-500lbs. It was caught by Raymond Raynor and Gavin Lee in the Challenger Banks area, while both gentlemen were participating in the Robinsons Marina Fishing Tournament. The shark is still on the dock at this time [6pm] and the fishermen tell us it will be here for a while longer [due to the logistics of moving it] so if anyone wants to stop up, please feel free.
We are presently still at the Marina, and will have a full photo gallery and video of the shark, and fishing tournament later on.
Update 11:20pm: Full photo gallery of the shark added here.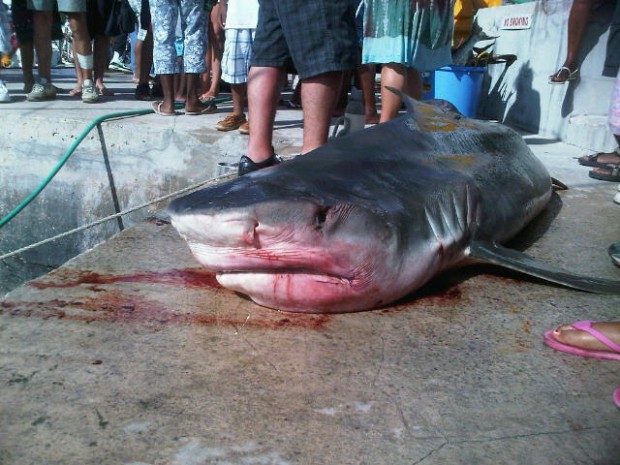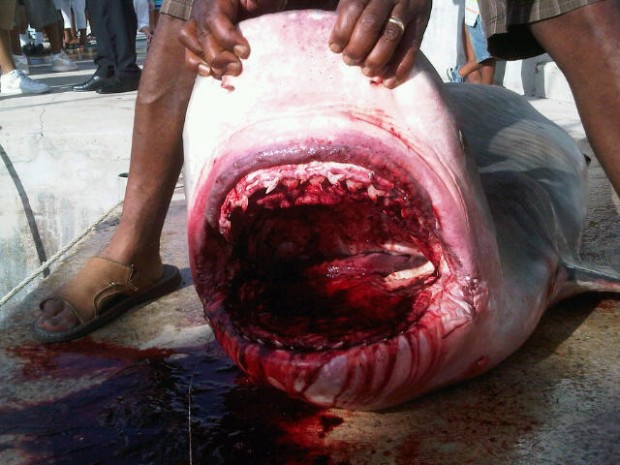 Read More About