The photos below were taken this morning [Sept 18], and show waves crashing over the barrier onto to the road in South Shore, Smiths as the massive Hurricane Igor churns in our direction. As of this morning the US National Hurricane Center says Igor is 475 miles away and is carrying maximum sustained winds of 110mph.
The road started to flood yesterday, and sea spray can be felt as you drive across. Government confirmed that portions of the road will be closed to motor traffic from the Brown Darrell Clinic to Watch Hill Road from 10:00am today. Barriers and signage will be erected but area residents will not be impacted by the barriers.
Wave getting ready to come over: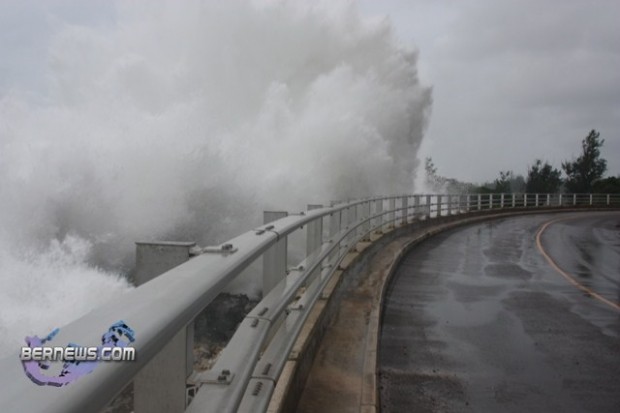 Waves crashing right over on wall: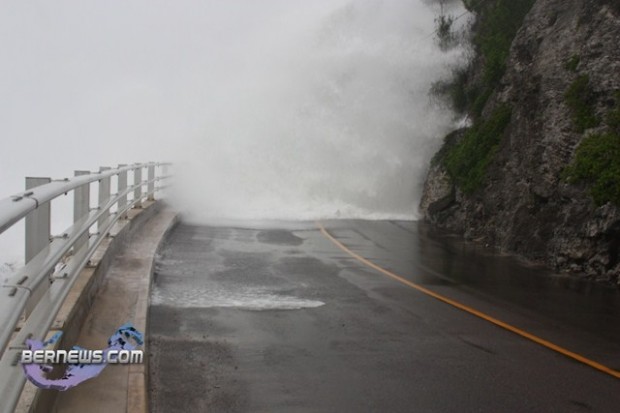 Coming down now:
Road fills with water: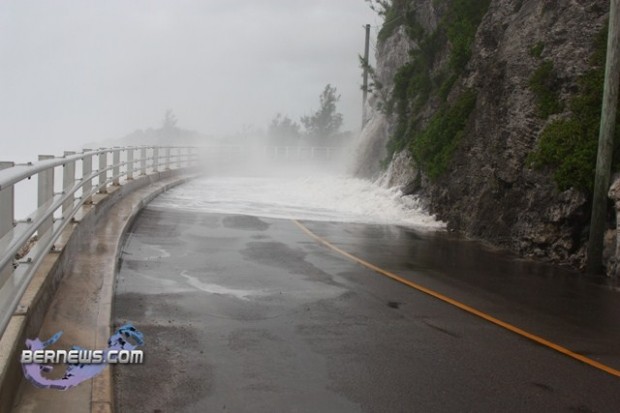 Water rushes down road: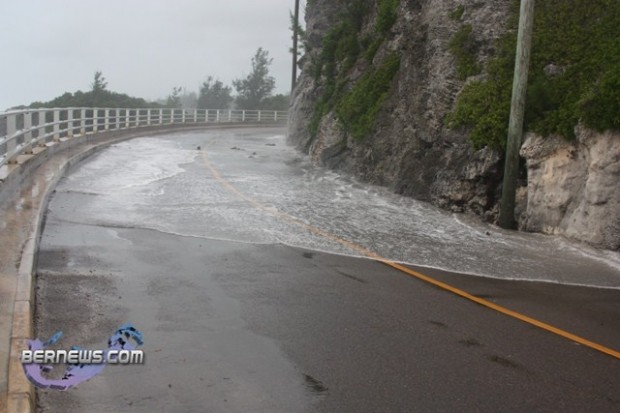 The same area pictured from another view pre-wave: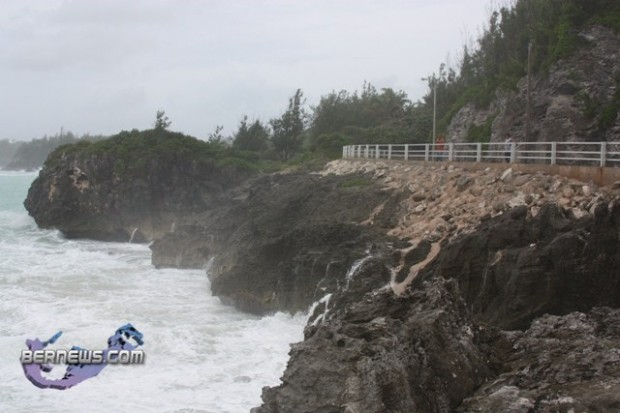 Same area as above…..with wave: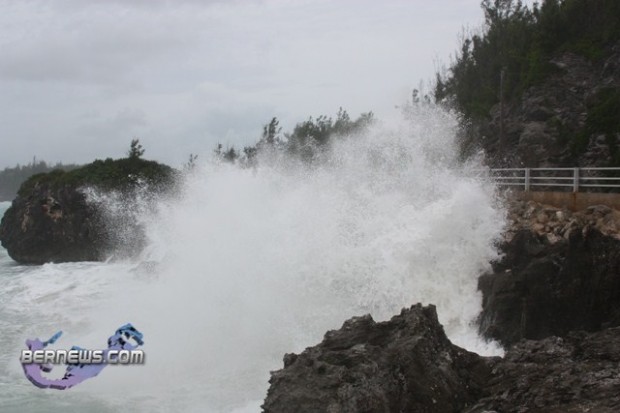 Works & Engineering working to close off the road :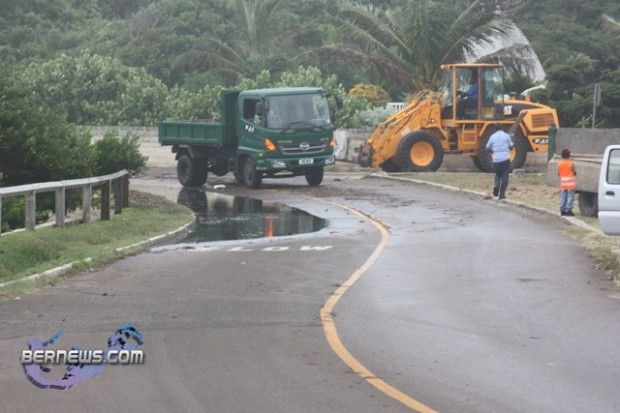 You can view a video of the waves filmed today in the same general area here. We will bring you continous coverage of Hurricane Igor, and please click here for our previous posts.
Read More About