Saltus Grammar School walked away with the over/16 title after two victories in the knockout stages of the Bermuda High School Six-a-Side Tournament held this past at the Shelly Bay Field. They defeated Berkeley Gold 3-0 in the semi-finals with two goal from Daeshun Green and one from Daniel Andrade. Cedarbridge Red edged out Berkeley Gold in the other semi-final.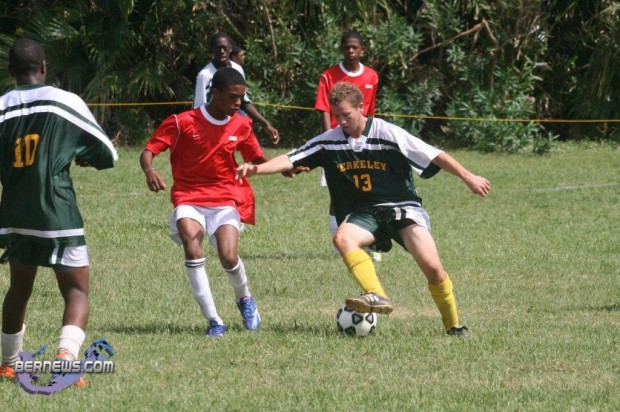 Berkeley Green defeated Cedarbridge Red 2-0 to win the under/16 title. Aaron Tankard–Butterfield gave Berkeley Green the lead in the first half, with Tameiko Goater finding the back of the net.
In the female tournament held the day prior, Warwick Academy was victorious with three wins and two draws. Berkeley Green were tournament runners up after they drew with CedarBridge in their last game leaving them two points shy of Warwick.
Click to enlarge images:
Read More About