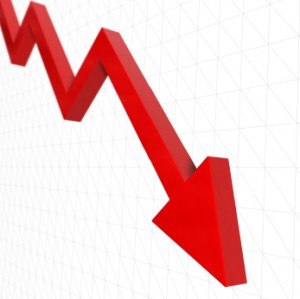 Bermuda's stock market declined by almost  45 percent in 2010 — putting the island dead last in a global league table of market performances last year compiled by US analysts Bespoke Investors.
The average country saw its major equity market index gain 15.33 percent in 2010. Sri Lanka's stock market gained the most at 96.01 percent while Bermuda declined the most at — 44.87 percent. Six other countries along with Sri Lanka gained more than 50 percent in 2010 — Bangladesh (82.79 percent), Estonia (72.62 percent), Ukraine (70.20 percent), Peru (64.99 percent), Lithuania (56.49 percent), and Argentina (51.83 percent).
Looking at just the G-7 countries, Germany did the best at 16.06 percent, followed by Canada (14.45 percent), the US (12.78 percen), and the UK (9 percent). The three other G-7 countries — France, Japan, and Italy — all declined last year.
The Bermuda Stock Exchange (BSX) was established in 1971, primarily as a domestic equities market. However as the island's international financial sector grew so too did the Exchange and in 1992 the company was restructured into a demutalised, for-profit entity.
Today, the BSX is the world's largest offshore, fully electronic securities market offering a full range of listing and trading opportunities for international and domestic issuers of equity, debt, depository receipts, insurance securitisation and derivative warrants.
Read More About