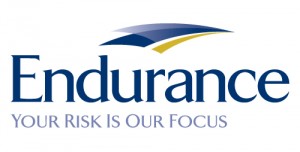 Equities research analysts at Zacks Investment Research reiterated a "neutral" rating on shares of Bermuda-based Endurance Specialty Holdings Ltd. in a research note to clients and investors today [Jan 3]. Endurance Specialty Holdings Ltd. (Endurance Holdings) is a Bermuda holding company headquartered in Wellesley House, Pitts Bay Road.
Through its operating subsidiaries based in Bermuda, the United States and the United Kingdom, the Company underwrites specialty lines of personal and commercial property and casualty insurance and reinsurance on a global basis. Launched in 2001, Endurance is publicly traded on the New York Stock Exchange and has grown to approximately $8.5 billion in assets and $2.9 billion in shareholders' equity.
The company's portfolio of specialty lines of business is organized into two business segments: Insurance and Reinsurance. As of December 31, 2009, Endurance Holdings' seven wholly owned operating subsidiaries are Endurance Bermuda, Endurance Reinsurance Corporation of America (Endurance U.S. Reinsurance), Endurance Worldwide Insurance Limited (Endurance UK), Endurance American Insurance Company (Endurance American), Endurance American Specialty Insurance Company (Endurance American Specialty), Endurance Risk Solutions Assurance Co. (Endurance Risk Solutions) and American Agri-Business Insurance Company (ARMtech).
Read More About