Chris Estwanik [pictured] won his fourth consecutive Bermuda Day Half Marathon Derby this morning [May 24] in 1:08.26, while Deon Breary claimed her first ever women's title. Jeremiah Steede and Quasshie Douglas won the Male and Female Junior Titles.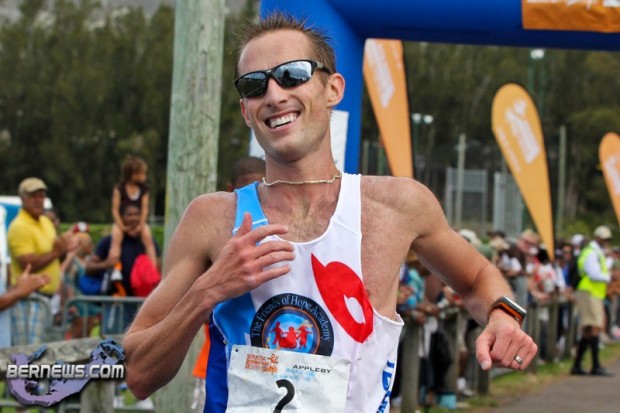 Lamont Marshall was in second place in 1:12:49, while Sean Trott finished third in 1:12:53, after the two sprinted together towards the finish line.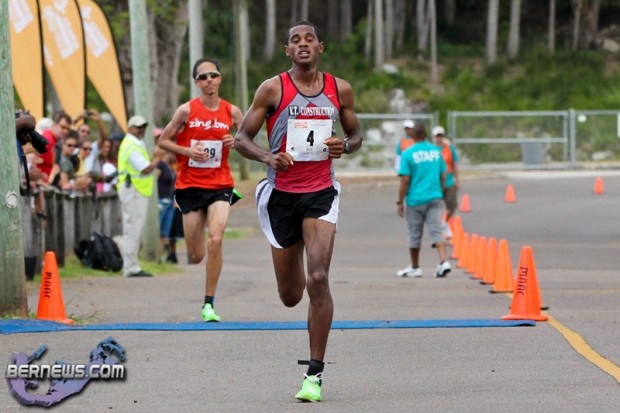 Olympic skier Tucker.Murphy finished 4th and Jay Donawa rounded out the top five.
Deon Breary was the first woman to complete the race [watch below] while Victoria Fiddick was the second female runner across the finish line, and Karen Smith in third. Top runner Jennifer Alen was leading the race but collapsed in Hamilton.
Mr. Estwanik set the early pace and quickly opened up a lead over a trailing pack which included Mr. Marshall and Mr. Trott. He was never seriously challenged, running the entire course out front.
The prohibitive favourite going into the race, Mr. Estwanik was more sanguine than many of his supporters about his chances of claiming a fourth Marathon Derby title. He said others including Mr. Trott, Jay Donawa and Kavin Smith all had the potential to win.
Former US track star Mr. Estwanik is only the fifth man to win the Bermuda Half Marathon Derby four times in a row.
The only runners to previously achieve this feat were Ed Sherlock [1958-62], Kavin Smith [1999-03], Arthur Lambert [1952-55] and Max Smith Jr. [1936-39].
Update 6:04pm: Full results of the May 24th Marathon posted here, and photo added below of a very excited Deon Breary crossing the finish line.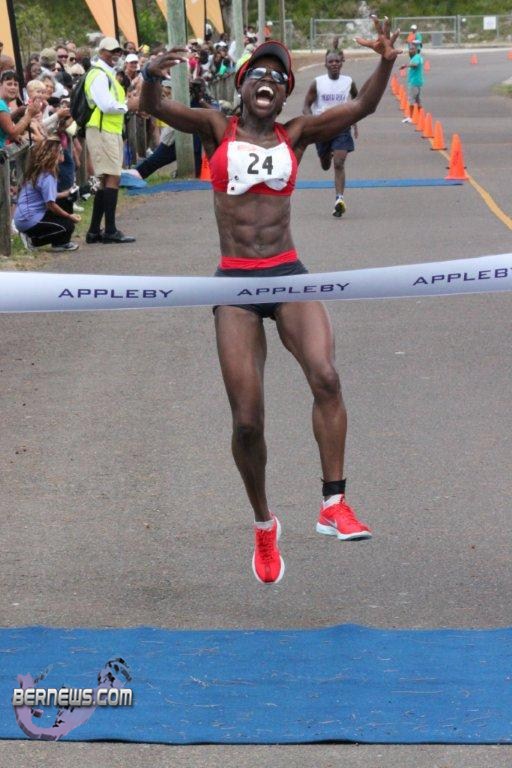 "
Read More About