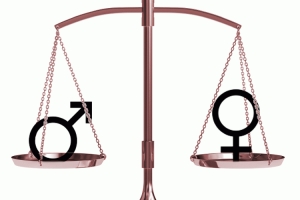 A Facebook event Home is Where the Hatred Is launched, which is calling for residents to join a protest at City Hall on May 25th to raise awareness about discrimination against gay people on the island.
The event page text is prefaced by a story by Kyrs Assan about an experience she alleges occurred at a local guest house. The page says, "On Tuesday May 1, within two days of returning home from school, I was given 15 minutes to leave Windsong Guest Apartments after its owner canceled my reservation, refused to accept my money, and attempted to slam the door in my face. She told me I could go "stay with my girlfriend." I ended up outside of the apartments with my two suitcases, angry and in tears."
"Regardless of how you feel about homosexuality, respect is respect and fair is fair. I am organizing Home is Where the Hatred Is in order to raise awareness about discrimination against gay people on the island. From 1:00-2:00pm, we will stand in front of City Hall asking for our lawmakers to take complaints of discrimination seriously and to move towards an amendment of the Human Rights Act quickly."
"I have contacted the Human Rights Commission to lodge a complaint, but because sexual orientation is NOT a protected ground under the Human Rights Act, the Human Rights Commission can't do anything about it. With sexual orientation in the HRA, people who have been discriminated against on the basis of their sexual preference – gay or straight – would be able to file a complaint against offenders and have justice done."
"Thanks for your commitment to equality and non-discrimination. Let Bermuda's decision makers that we won't be bullied out of our beautiful home by hateful, hurtful people. See you at City Hall."
Bernews spoke with the Windsong guest house owner, who maintained that the incident did not occur as stated on the Facebook page. Mrs Anderson said that the female guest checked in this past Sunday [May 15] and had booked for 12 days at a special rate of $100 a night for single occupancy.
Upon the management noticing that it appeared to be two people staying in the room, they said they requested that the standard additional fee of $30 per night for double occupancy be paid. Mrs Anderson said that the guest was unwilling to pay the additional fee, the discussion over it became heated and she stormed out saying "I will stay with my girlfriend."
Mrs Anderson also said she wasn't aware of the sexual orientation of the guests, and the fact there were two women staying in the same room she didn't find unusual. She explained that Windsong and many other guest houses/hotels frequently have guests book a single room in order to save money.
Mrs Anderson refuted any suggestion that she had acted in a discriminatory manner, saying that it was "just a business deal gone bad," and said she expected the guest's father to intercede and calm the situation. We have been unable to get a response over the past two days from Kyrs Assan to confirm if the planned protest is still scheduled.
Read More About