The Privy Council ruling in the UK regarding Bermuda's marriage laws is scheduled to be delivered this Monday, March 14.
This is according to the official website which lists the "Judgment date" as 14 March 2022, and states the "Issue" is "Whether Bermudian legislation providing that only marriages between a man and a woman will be recognised as such in law infringes the Bermudian constitution.
The Privy Council is the highest court of appeal for Bermuda and this appeal marks the final step in what has been a protracted legal matter, spanning back around five years.
Same sex marriage was initially legalised following a Court decision in May 2017, the Court ruled in favour of it again in June 2018 when a challenge was brought to the Domestic Partnership Act, in November 2018 the Court of Appeal dismissed the Government's appeal, and the Government subsequently appealed to the Privy Council, and the case was heard in February 2021.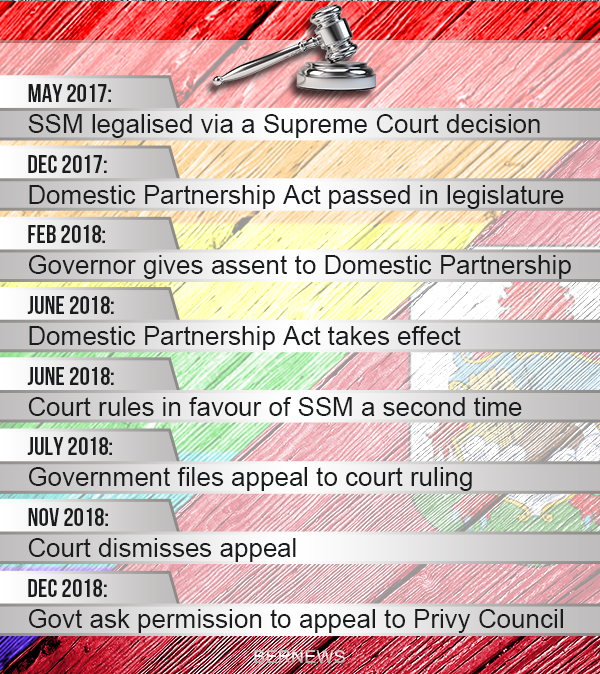 A statement from the Privy Council said, "These JCPC judgments will be handed down in person, in the Supreme Court building.
"Lord Hodge will deliver the 'piece to camera' judgment hand down in the matter of Attorney General for Bermuda v Ferguson and others."
On Monday, the ruling will be read at 11am GMT time, which is 7am Bermuda time.

Read More About