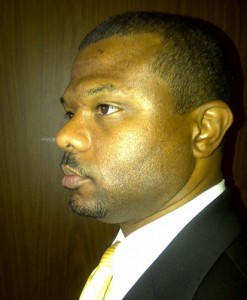 40-year-old Dr Kevin Antario Brown was found guilty by a California jury of 21 charges related to sexually assaulting nearly a dozen patients, including a 15-year-old and an undercover Los Angeles police officer.
The jury deadlocked on eight other charges. After a trial that lasted almost three weeks, the jury began deliberations on Thursday [Aug.11], and came back with a verdict today [Aug.15]. He faces nearly 17 years in prison, and his sentencing was tentatively set for September 21.
Prosecutors said he molested multiple women over five years at three of his clinics, with female patients given inappropriate breast or pelvic exams for unrelated complaints like lightheadedness or flulike symptoms.
The LA Times reported that, "Defense attorney Edi Faal called the accusations outright lies and said authorities had a vendetta against Brown because he had previously been acquitted in two other sexual assault cases.They also allege bias because one of the women was the niece of an LAPD officer."
"Prosecutors relied heavily on testimony of the alleged victims because no physical evidence was ever collected and some of the women waited years to report Brown."
The story received significant coverage in the American media during the trial, with many media outlets headlining the Bermuda connection.
Read More About
Category: All, Court Reports, Crime