Earlier today [Dec.2] members of the Barbados Association Of Bermuda visited St John's Anglican Church in Pembroke to present a donation, saying they "think its important to give back to the community they have adopted as their home."
The Association recently held celebrations recognizing the anniversary of Barbados Independence, and invited its members to donate food items.
Seen below are association members Roxeen White, Rudy Alleyne, Laticia Alleyne and Val Holder presenting the food to church members Reverend Nick Dill, Helen Wicks, Wayne Hackman and Ray Bell.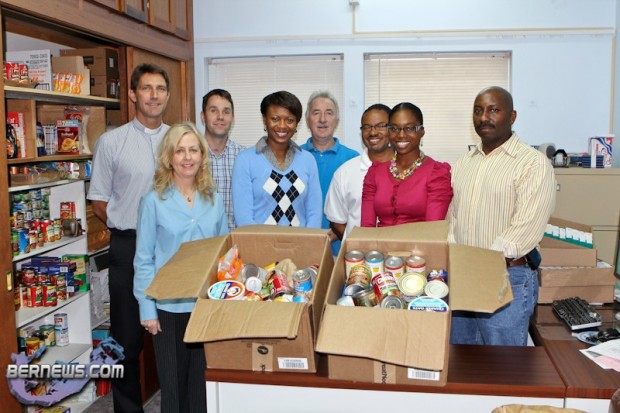 St Augustine's, St Monica's and St John's, the churches within the Anglican Parish of Pembroke, give out free food vouchers and groceries to those in need but have recently struggled to keep up with the increasing demand.
Reverend Dill has appealed for help from the community, and you can contact the church at 292-5308 if you are able to assist with a donation of either food or funds.
Read More About
Category: All