Carollers spread the joyful message of Christmas in Hamilton last night [Dec.21], led by local radio personality Patrina [Power Girl] Paynter.
Approximately 30 carollers started their rounds outside City Hall, then made their way through the Washington Mall, Phoenix, Marks & Spencer, Front Street and, finally, the MarketPlace.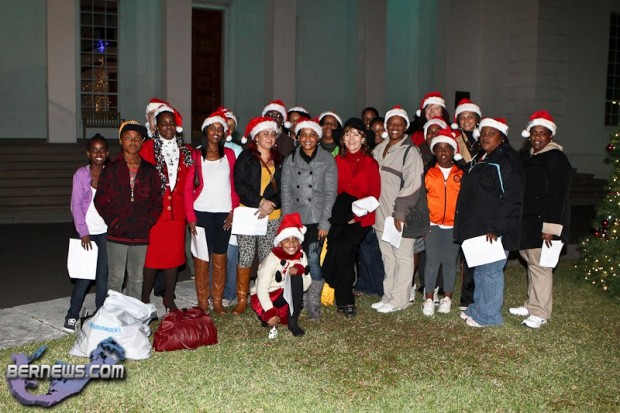 MarketPlace allowed the group to come inside to sing carols, serving them free hot chocolate and gingerbread. Then the group made their way to Power 95 where they surprised DJ Radigun with treats from the MarketPlace and Christmas carols.
Power Girl said, "People were very receptive of our carolling… to see the look on children's faces was heartwarming. And there were many people that joined in with us … some that even gave us a little dance. We were rewarded with rounds of applause, car horns, and pictures taken of us. Everywhere we went people pulled out their cellphones snapping pictures or videotaping what we were doing."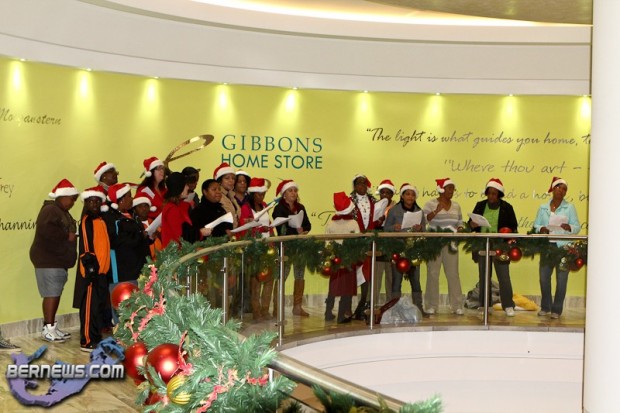 Power Girl continued, "The reason I started carolling was because I wanted to do something to bring members of the community together and relive memories of Christmas past in Bermuda. When I was younger some of my fondest memories are of me carolling with my mother and members of our church.
"However we have gotten very materialistic in Bermuda and spend most of Christmas running around looking for the perfect gifts or stuff to fix up our houses… which in turn stresses us out. However, none of that stuff truly matters… the true meaning of Christmas is Jesus Christ."
"During this time we should be thankful and focus on what's really important," said Power Girl. "The simple things in life are sometimes the most meaningful.
"Christmas carolling doesn't cost anything but when you finish you can't help but be in the Christmas Spirit and feel a sense of community. It is uplifting and a lot of fun. It's amazing that you can touch someone or make someone's day just by singing them a Christmas carol. Family, friends and fellowship."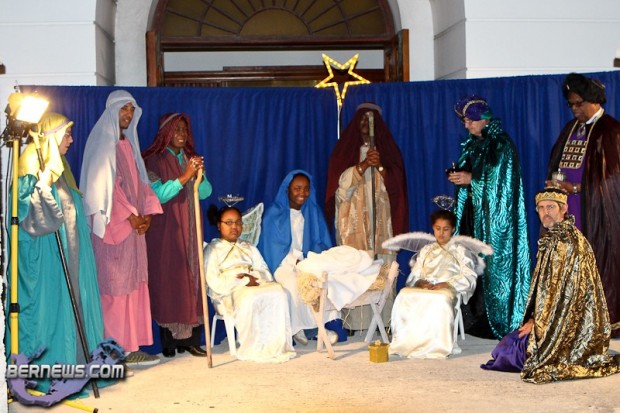 Hamilton was alive with the Christmas spirit last night, as in addition to the carolling there was an hour-long live nativity scene outside Wesley Methodist Church on Church Street.
A small crowd gathered outside the church, where chairs were set up for people to sit in.
Christmas music was played as the participants recreated the ancient scene depicting the birth of Jesus as described in the gospels of Matthew and Luke.
Some curious children tried to walk onto the set during the nativity sequence, with parehts rushing to pull their little ones away.
The church also gave out 10 food hamper/gift certificates to families in need. "It has been a joy to be a part of the Christmas Season," said a Church spokesman.  "We invite you all to come back and worship with us, but most importantly that you will worship Christ this Christmas."
Read More About