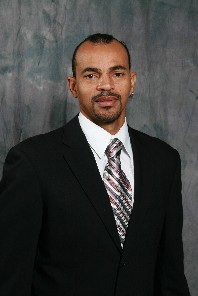 The US Center for College & Career Readiness [CFCCR] and Bermuda's own Hope4Life, are pleased to announce the College & Career Initiative in Bermuda.
The initiative will be kicking off with a workshop titled "Key Implementation Strategies for College & Career Readiness" on Thursday, January 26, 2012 at the Fairmont Hamilton Princess.
Keynote Speakers will include Kevin Baird, Chairman of CFCCR; Dr. L'Tanya Simmons, Chief Education Officer of CFCCR; and David Bascome [pictured], founder of the Hope4Life programme and professional soccer player.
Members of the education community, and the community as a whole, are encouraged to join the Center for College & Career Readiness and Hope4Life for the kick-off of Bermuda's College & Career Initiative at no cost.
The initiative is designed to create deep capacity within Bermuda's schools, to reach all of our young people, so they are ready for the demands of the 21st Century workplace anywhere in the world.
The January 26 kick-off workshop will include a discussion of issues that are key to Bermuda schools, including community involvement and the alignment of the Bermudian voice to the school organisation, social issues including gangs and drug violence, as well as best practices for teaching and learning.
David Bascome, founder of Hope4Life says, "As the founder of the Hope4Life programme, I am excited to have this partnership with the Center for College and Career Readiness. It is of great importance to have such a group on board with Hope4Life because our young people need to understand the balance between, sports, social and education."
"As I've always said, 'For my young people to be great, they have to believe they can accomplish great things,' and this partnership will help strengthen their beliefs and give them tremendous hope in their journey towards success."
The global Center for College & Career Readiness is a non-profit research and education body dedicated to connecting today's leading research on effective education with best practices, leaders, and teachers in real schools.
Read More About
Category: All