One of the largest privately owned sailboats in the world arrived in St. George's Harbour on Sunday [Apr.8] morning and is now berthed at Ordnance Island. The Cayman registered mega yacht Athena is an approximately 300 feet long schooner.
The visiting mega yacht has 17 people on board and arrived while on route from the Caribbean to the United States.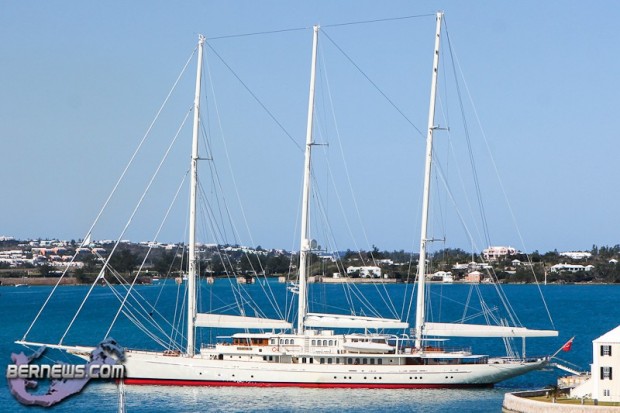 The yacht was built to combine traditional schooner style with modern sailboat technologies and designed by Pieter Beeldsnijder. With close to 2,660 square meters of sails, it is understood the Athena sailboat can reach speeds under sail nearing 20 knots. Athena was built for internet entrepreneur James Clark and launched in 2004.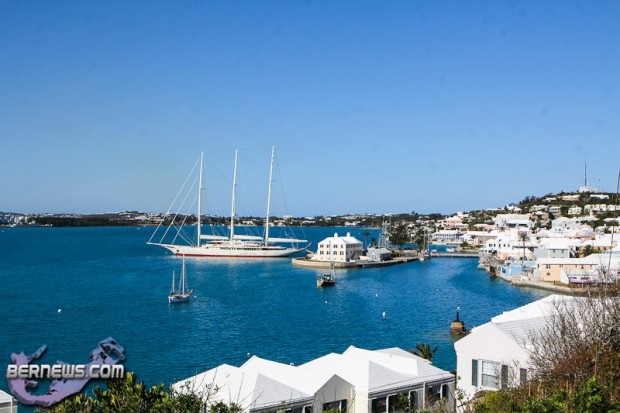 Read More About