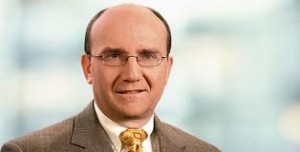 Standard & Poor's Ratings Services said today [Apr. 3] that its ratings on Bermuda-based Endurance Specialty Holdings Ltd. [BBB+/Stable] and its core subsidiaries [all rated A/Stable] are not affected by the recent announcement of the retirement of Michael Angelina as Chief Actuary and Chief Risk Officer.
S&P believes that Endurance has a strong management team with considerable breadth. Furthermore, the ratings agency expects senior management to act promptly to fill these positions permanently.
In a statement, S&P said: "We view the company as being well positioned to continue to execute upon its business strategy at its current high level until these positions are filled.
"We note the void created by Mr. Angelina's retirement, given his previous key roles at the company.
"However, we don't believe that this management change is a concern given the industry experience and strength of Endurance's management team in general and its senior management specifically."
Read More About