Portugal fans are in full celebration mode this afternoon [June 17], following Portugal's 2-1 victory against the Netherlands in the European Championship, which earned them a spot in the quarterfinals.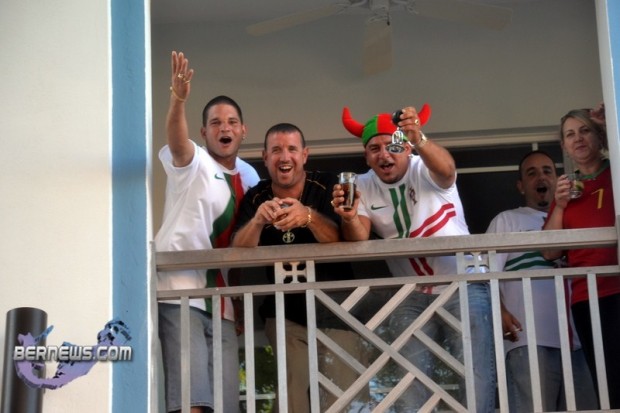 Local Portugal supporters wasted no time in showing their excitement over the win, with a motorcade travelling through the City with supporters beeping their horns and waving flags. People can also be seen waving flags from the balcony of the Vasco Da Gama Club on Reid Street, while supporters dance in the streets.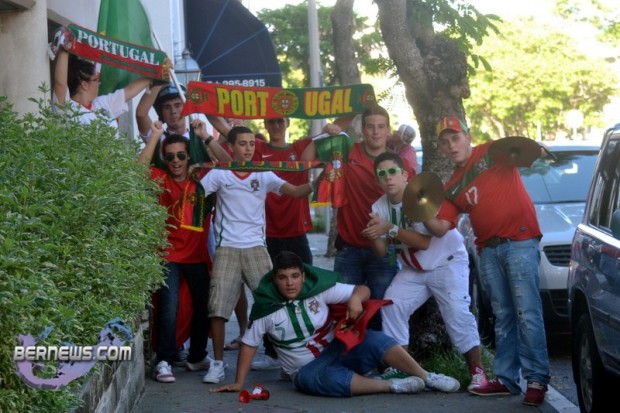 Sports Illustrated reports that, "Cristiano Ronaldo finally found the form he was lacking at the European Championship, scoring twice Sunday to give Portugal a 2-1 win over the Netherlands and a spot in the quarterfinals.
"The Real Madrid forward failed to sparkle in Portugal's two previous matches but he was devastating against the Dutch. He produced an equalizer with his first goal of the tournament in the 28th minute and scored the winner in the 74th."
"The Dutch lost in the World Cup final to Spain two years ago and, with stars like Van Persie, Arjen Robben and Wesley Sneijder, had anticipated a strong run at Euro 2012. Instead, it will be Portugal in the quarterfinals facing the Czech Republic on Thursday in Warsaw."
Click to enlarge images:
Read More About