Digicel Bermuda has entered into a personal sponsorship agreement with up and coming local Team Madison cyclist Dominique Mayho, along with a separate sponsorship deal with Team Madison itself.
18-year-old Mayho has taken the local cycling scene by storm this season. He recently won the Bermuda National Road Race Championships, the prestigious May 24th Sinclair Packwood Memorial Road Race along with several Road Race Series events.
He has also broken a long standing local Time Trial record this season, and is also the current Adult National Mountain Bike Champion.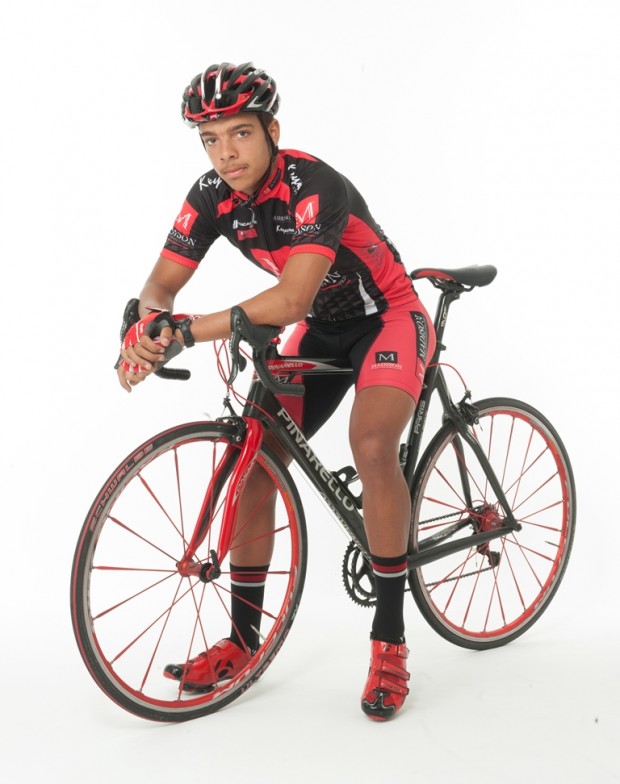 Under the guidance of their President, Peter Dunne, Mayho only started cycling three years ago when he joined the Bermuda Bicycle Association's youth programme.
He was quickly recruited by Team Madison, whose founder Phil Trussell, commented "It has been hugely rewarding to watch Dominique progress from a complete novice to a National Champion in such a short period of time.
"Dominique has a huge talent for bike racing, and this sponsorship from Digicel will assist him in traveling abroad to compete against wider fields, which is essential for Dominique to elevate him into the next levels of cycling."
Mr. Trussell also said the timing of this sponsorship is particularly good, noting Mayho is training in France for a two month period with the Vivonne Cycling Club under the guidance of Philippe Mauduit.
"In fact, it was Philippe who took future Olympian, Tyler Butterfield, under his wing in a similar project several years ago," said Mr Trussell.
'Dominique is an excellent role model, has a superb training ethic and we hope to utilize his success and Digicel's team sponsorship to bring other young Bermudians into the sport, which is currently enjoying a fantastic growth period here in Bermuda.'
Digicel's CEO, Wayne Caines commented, "This opportunity to support a budding young Bermudian athlete is welcoming to Digicel. At only 19 years, Dominique has already raised the level of cycling in Bermuda and represents a very positive image for other youths.
"We are happy to align ourselves with this excellent young man and wish him a successful training experience in France. I do hope that one day I will have the privilege to witness Dominique Mahyo in the Tour de France."
A clearly delighted Dominique stated, "I'm extremely honoured and excited by this sponsorship, which along with the other financial assistance I've received from a number of individuals, will help me pursue my cycling ambitions to the very best of my ability."
Related Posts