Two of Bermuda's Olympians returned home last night [Aug 13], with Roy Allan Burch and Flora Duffy arriving onboard the British Airways flight.
Roy Allan Burch delivered his fastest time ever on the world stage, clocking 22.47 in the 50m freestyle heat setting a new Bermuda record, winning the heat and placing 24th overall.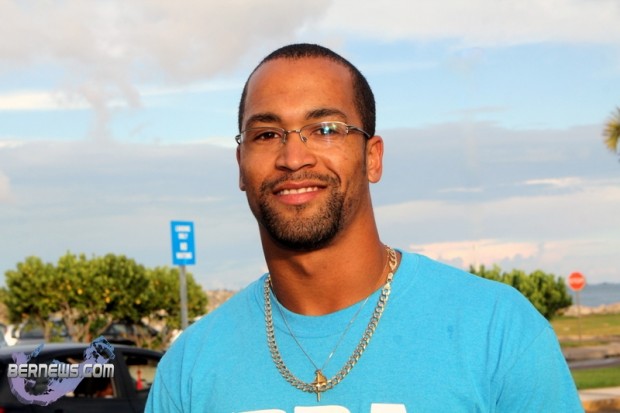 Despite suffering both a crash and mechanical issues, Flora Duffy managed to finish the women's triathlon in 45th position. Prior to her crash Duffy came out the swim in 23rd and was shown on TV leading the cycling chase pack.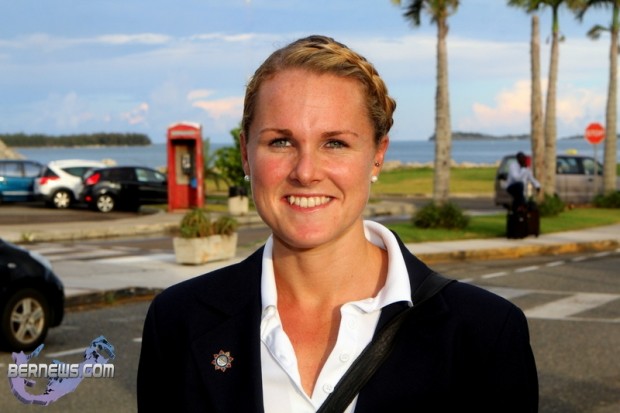 Duffy said she had went into the race in great shape, and had high expectations for herself and her crash "ruined everything" which was tough to deal with.
The 23-year-old said she is looking at the 2016 Rio Olympics where she hopes to perform even better. "I am looking forward to Rio….looking back at London I am sure I will learn some lesson from it," she said.
"Just as we are from a small island doesn't mean we can't perform well at the Olympics," Duffy said. "I think I showed this year I can perform on the world stage by winning the World Cup."
Asked about a comment levied at our athletes, Burch said: "It's easy for people to sit back and criticize us for not getting medals.
"They don't understand how much money is invested in the countries that do get medals. There are 930 medals that go out, and 700 or so go to 22 countries. 76 countries won medals out of 205. It's difficult, its not easy to do.
"I think we are moving forward, and there are things we can do to put us even closer. The position we are putting ourselves in…the future….whoever is coming behind us will be in an even better position to get medals.
"We have to decide what we want as Bermudians. If we don't support that idea, we are not going to have it. If we do get together and support the idea of great high athletic performances then that's what we will have."
Related Posts