[Updated] Locals watching the Olympics on TV early this morning [Aug 2] were in for a treat, as they were able to witness Bermudian Roy Allan Burch winning his heat in the 50m freestyle.
Burch touched the wall in 22.47, the first of eight swimmers to finish Heat #4. Unfortunately this time will not see him advance him to the semi-finals, missing out by .20 of a second.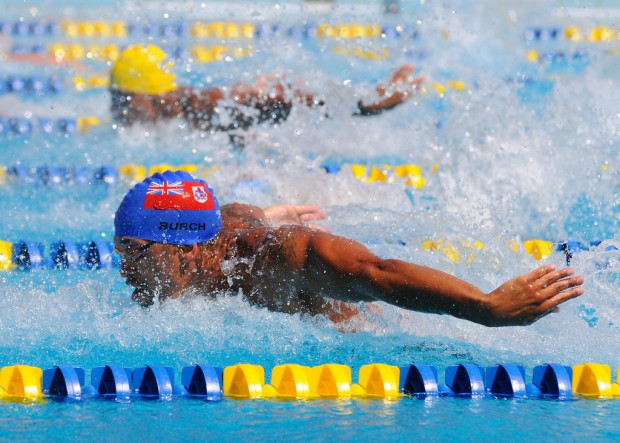 The time did however see him place 24th overall in the field of almost 60 world class swimmers, a very credible result for the 26-year-old swimmer and a major improvement upon his finish in 2008.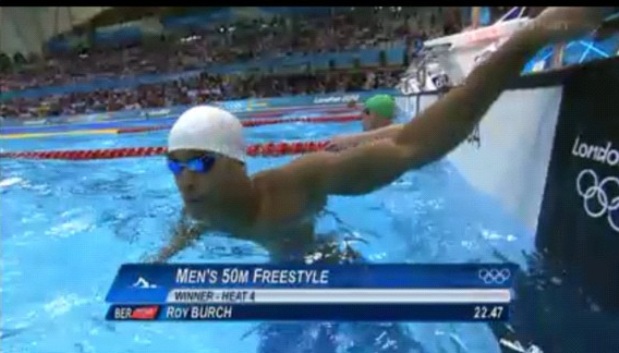 Update: Burch's time in this morning's heat has set a new Bermuda record. He posted on his Facebook page saying: "I want to thank everyone for all the support. It was absolutely amazing. Can't describe the feeling. So close to getting a second swim but it's hard to do better than your best. Rio?"
The "Rio?" one can take as a hint, as the 2016 Olympics will be held in Rio de Janeiro, Brazil.
- File photo by Doug Patterson
Read More About