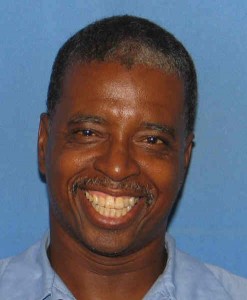 The police and the family of Dereck Spenser have thanked all who assisted during the 4-day search for the 49-year-old, who went missing on Wednesday November 21st. Mr Spenser's wife had been out on a boat searching for him, and found his body in the waters in Sandys yesterday morning [Nov 25].
A huge response from the community was shown over the past few days, with local divers, boaters, members of Mr Spenser's church and many more turning up to help in the search on both land and sea.
People took to the waters in boats and on kayaks to search, others assisted in the search on land, while others helped by providing food for those out searching.
A police spokesperson said: The Bermuda Police Service and the family of Mr. Dereck Spenser would like to recognize the marine and land search efforts of everyone that assisted officers from the Marine Unit and Underwater Search & Recovery Team since Wednesday, November 21st in the Sandys parish area.
"In particular:
Blue Water Divers – Mr. Christopher Gauntlett, for the use of their diving equipment.
Department of Youth and Sports and the Captain of Calamus – Mr. Edwin Whitfield, for the use of this vessel for the diving operation.
Captain of Destiny – Mr. Steven Brown, for use of this glass bottom boat for searching the shoreline.
Department of Environmental Protection, Fisheries Section for providing depth finder equipment.
The Bermuda Regiment Boat Troop, for their prompt response.
"In addition to assisting with the marine and land search efforts, a number of community members supported the volunteers in many different ways – by allowing the use of their boats, kayaks, snorkeling equipment and wet suits as well as providing food, facilities and shelter.
"Those that contributed included:
The family and friends of the deceased.
The Jehovah Witness family.
Residents of the Wreck Road and Scaur Hill Drive, Sandys parish area.
Residents of surrounding islands in the Ely's Harbour area.
Department of Works and Engineering.
Department of Marine and Ports.
Robinson's Marina.
"We would also like to recognize those members of the Bermuda community who heard the missing person appeal, including residents who were overseas at the time, and as a result made contact with police and the Spenser family offering their support."
Read More About