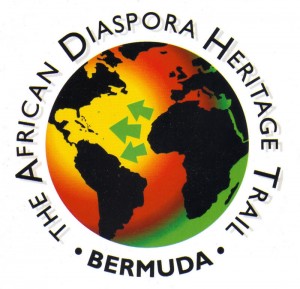 On Friday afternoon [May 3]  the African Diaspora Heritage Trail [ADHT]  Bermuda Foundation will host the Uganda Cricket Team — which us here to compete in the ICC World Cricket League tournament — in a tour of the local Heritage Trail.
The mission of the ADHT Bermuda Foundation, which is the charitable arm of the ADHT is empowering people of African descent, and promoting cultural integrity. The Foundation seeks to link heritage trails across the Diaspora across all continents and the Bermuda Heritage trail sets the standard for other trails to follow.
There is a significant Heritage Trail in Uganda – the Kabaka's Heritage Trail located in Buganda, Buganda is located in the south central region of Uganda, fight in the heart of Africa, astride the Equator and is the source of the Nile region.
The tour will be conducted by the chair of the ADHT Bermuda Foundation, Maxine Esdaille, with the help of a number of volunteers who have agreed to provide transportation for the tour. The tour will start at 1.00pm from the Southampton Princess, where the team are staying, and the group will then visit the various ADHT sites of memory around Bermuda.
There are sites of memory in just about every parish in Bermuda, including, but not limited to Pilot Darrell Square and the Bermudian Heritage Museum in St. George's,Parish to Gibbet's Island viewed from Flatt's Inlet in Smith's Parish to Franklyn Lodge and Wesley Square in the City of Hamilton in Pembroke Parish, to Cobb's Hill Methodist Church and the Old Warwick Graveyard and Monument in Warwick Parish to the Watch House and Warren Simmons Community Field in Sandy's Parish.
In addition to the ADHT tour, Mr. Jack Ellis, one of the international directors of the ADHT Bermuda Foundation, who is the Honorary Consul for Uganda in the north eastern United States, will come to Bermuda to meet with the team on Sunday. Mr. Ellis will meet and greet them in his role as both the Honorary Consul and his role as a Director of the ADHT.
He will take the opportunity to send greetings to the Ugandan Minister of Education and Sport – Jessica Alupo, as well as the Minister of Tourism, Wildlife and Heritage – Maria Mutagamba.
"The ADHT is looking forward to this opportunity to share our culture with the team from Uganda who represent a country from our original homeland continent, Africa," a spokesperson saod.
Read More About
Category: All