[Written by U.S. Consul General to Bermuda Bob Settje]
Today [Aug 28] marks one of the most important anniversaries in the history of the United States. Fifty years ago, on August 28, 1963, a quarter of a million people marched to the Lincoln Memorial in Washington, DC, in support of civil rights for African Americans.
It was there that Dr. Martin Luther King Jr. gave his famous "I Have a Dream" speech, which articulated the overarching demand of the U.S. civil rights movement: equal rights for all citizens, regardless of the color of their skin. The speech created a new spirit of hope across America and, ultimately, helped forever change the nation.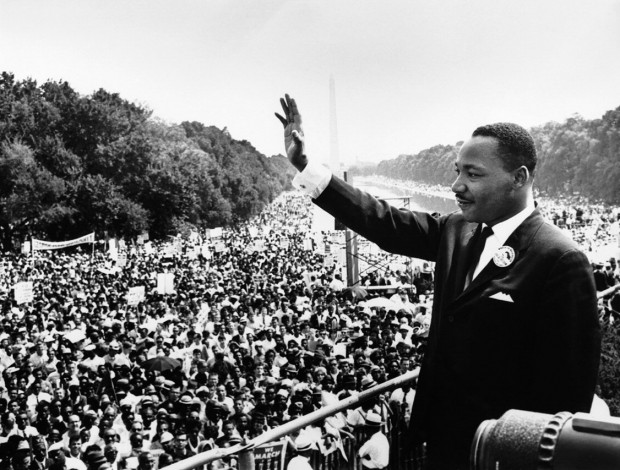 Legislative change came quickly. Within a year, President Lyndon Johnson had signed into law the Civil Rights Act which swept away some of the more blatant forms of racism and segregation by banning discrimination in public facilities and employment.
In 1965, Congress enacted the Voting Rights Act to ensure that African Americans had the right to vote in reality as well as on paper. In 1968, Congress passed the Fair Housing Act to eliminate discrimination in the purchase and renting of accommodation. New policies such as affirmative action complemented these landmark bills to counter the legacy of discrimination and to promote African American advancement.
Attitudes, however, changed more slowly. Despite the efforts of Dr. King and those who came after, racial discrimination did not suddenly come to an end. The 1960s were an era of racial turmoil in the United States. A 1963 Newsweek poll revealed that 74 percent of whites said racial integration was "moving too fast."
In the 1968 presidential election, George Wallace, an avowed segregationist, garnered 13.5% of the popular vote and carried five states. Even today, some of the old attitudes persist. As recent events have shown all too clearly, there are still those in the United States who harbor enmity toward others solely because of their race or ethnicity.
Yet we have made progress, as well. Over the years, more and more African Americans as well as persons of other racial and ethnic backgrounds have advanced politically and economically and now participate in our national discourse.
That we have made great strides became evident in 2008, when what would have been unthinkable in 1963 happened: Barack Obama became the nation's first African-American president. Significantly, he won 43 percent of the white vote – the largest share of white support of any Democrat in a two-candidate race since 1976.
Dr. King's dream at the March on Washington is now part of the political mainstream, his birthday a national holiday during which Americans honor his ideas and his memory. His message has universal significance. He fought for racial justice everywhere, not just in the United States.
He traveled the world proclaiming his vision of the "beloved community" and defining racism as a worldwide evil. "Among the moral imperatives of our time, we are challenged to work all over the world with unshakable determination to wipe out the last vestiges of racism," he said. "It is no mere American phenomenon. Its vicious grasp knows no national boundaries."
If Dr. King were alive today, he would certainly celebrate the attainment of many of the goals of the civil rights movement. Yet he would recognize that his dream of "a nation where [little children] will not be judged by the color of their skin but by the content of their character" has not been fully realized. It remains for all of us to continue Dr. King's work in the United States, Bermuda, and the rest of the world.
- Bob Settje
Read More About