The 2013 Pan-American Debate Championships culminated late last month with the finals taking place at City Hall.
Over 85 individuals representing Argentina, Canada, Chile, Mexico, Peru, and the USA traveled to Bermuda to compete against each other and the Bermuda teams in this annual international tournament for middle school and secondary school students.
Canada was victorious in the English-speaking division, having won the debate 'This house would make the directors of multinational companies personally liable for environmental abuses committed by their companies in the developing world', whilst Mexico was victorious in the Spanish-speaking finals on the topic of 'This house believes that international development institutions should not finance natural extraction projects in corrupt states'.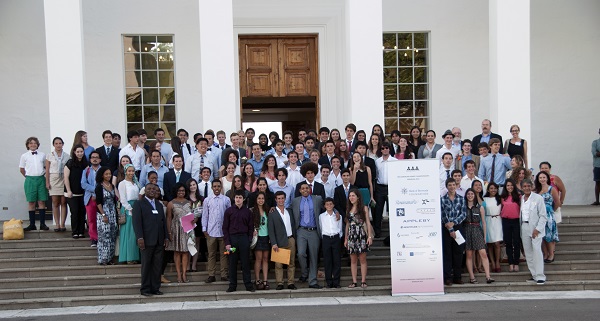 Throughout the week, teams competed head to head in 6 preliminary debates concerning the environment, international affairs, medicine, space exploration and several other topics.
Participants were invited to Receptions held at Government House, Camden House and City Hall to meet with local officials and leaders, and also sampled Bermuda's culture and hospitality with a visit to the Royal Naval Dockyard, Harbour Nights, and a boat cruise.
Team managers from visiting countries described the Championships as being 'meticulously organised' and 'setting a new standard for the Pan-American Debate Championships'.
Pan-American Debate Championships Convenor Marisa Sharpe stated 'It was our hope that our visiting friends would not only engage in high quality debates, but would leave Bermuda with the fondest of memories and a yearning to return.
"It is a testament to the hard work of the Bermuda Organising Committee and our countless volunteers that we were able to provide a memorable experience for everyone. Special thanks must also go to our donors and sponsors, without whom this tournament would not have been possible.'
Commenting on the event, Bermuda Debate Society President Trevor Leitch indicated: "We were extremely impressed by the standard of debate of both our Bermuda teams and visitors.
"The Bermuda Debate Society was established over 20 years ago, and in addition to hosting a National Competition every November and debating activities within schools throughout the year, we also train our Bermuda team to represent our island at international debate events.
"The exposure that our novice and experienced debaters alike had during the 2013 Pan American Debate Championships hosted in Bermuda not only enabled them to sample different debating styles and techniques, but also allowed them to form lasting friendships with students throughout the Americas".
Anybody interested in learning more about debate in Bermuda may e-mail at Bermuda.Debate.Society@gmail.com.
Read More About
Category: All