On Saturday, August 31st, 2013, local pianist Aisha Bassett — otherwise known as Aisha NuSound — held an inspirational concert called "The Sound" at Heritage Worship Centre.
The night included live instrumental performances from Aisha NuSound's recently released album 'Heartstrings' in addition to original compositions, vocals and spoken word done by local artists.
Audio of Aisha NuSound's piano instrumental 'Praise Him Forever':
Featured artists included: Alex Bassett, Chandra Maybury, OJay Barnett, Jeffrey Harper, Rachel Little, Christopher Grant, Sheila Smith, Christopher Darrell and vocalists Intended Worship. The event was hosted by Gina Spence-Harper and was supported by in kind sponsors Barritt's, Butterfield & Vallis, BGA and Bermuda Signs.
Part proceeds from the concert were donated to Big Brothers Big Sisters of Bermuda. The donation of $500 was presented to Patrina O'Connor-Paynter the Fund Development/Marketing Communications Director of BBBS.
The cheque presentation to BBBS: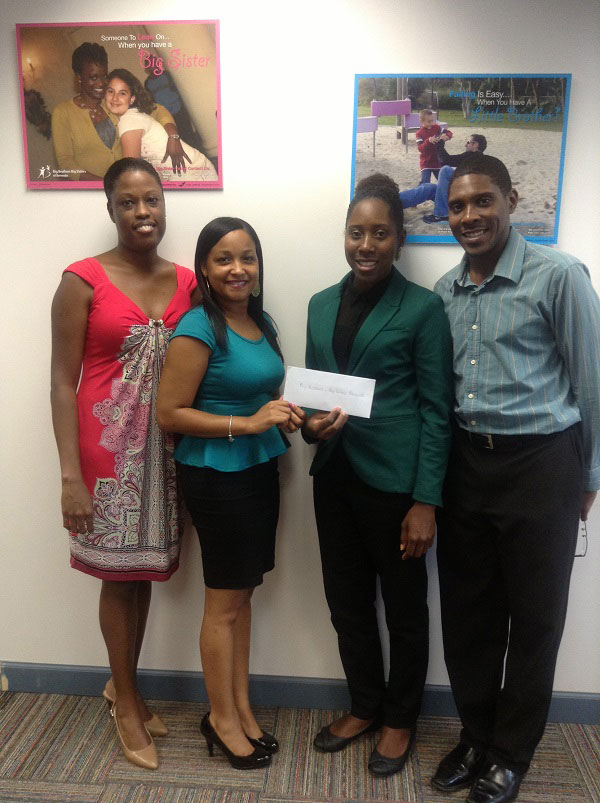 "We are honored to be chosen by Aisha NuSound to receive part proceeds from her inspirational concert," Mrs. O'Connor-Paynter stated. "She is a truly talented artist who is committed to spreading the gospel of Christ through her music. We are very grateful for her support of our cause. I think we can expect to see big things from her in the future."
Read More About
Category: All, Entertainment, Music