[Updated] At around 10pm this evening [Oct 22] the Bermuda Fire & Rescue Service responded to the East Broadway area, after fuel/oil spilled into the water.
There is a strong smell of gas in the area, which appears as though it could be diesel, and emergency personnel along with Marine & Ports staff are on scene working to contain the spill.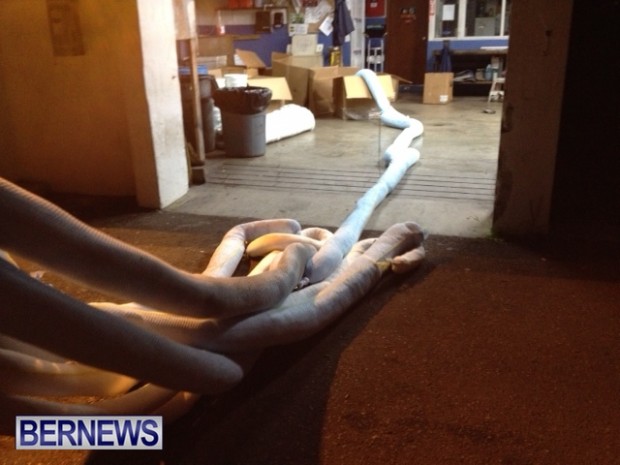 Details are limited at this time, we will update as able.
Update 10.55pm: Workers are dropping what appears to be some form of absorbent material into the water to help absorb the spill.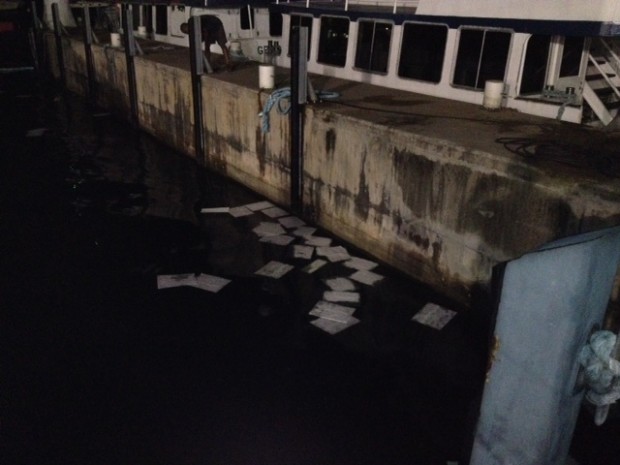 Update 11.01pm: They are also putting dish washing liquid — lemon scented Joy to be precise — into the water to help break up the oil. It looked as though they put in at least 20 bottles or so.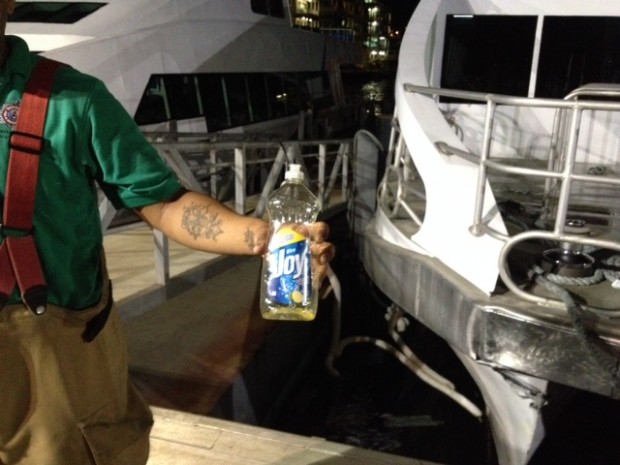 Update 11.29pm: It looks like they are now adding a drum of what appears to be 'Simple Green' cleaner to the water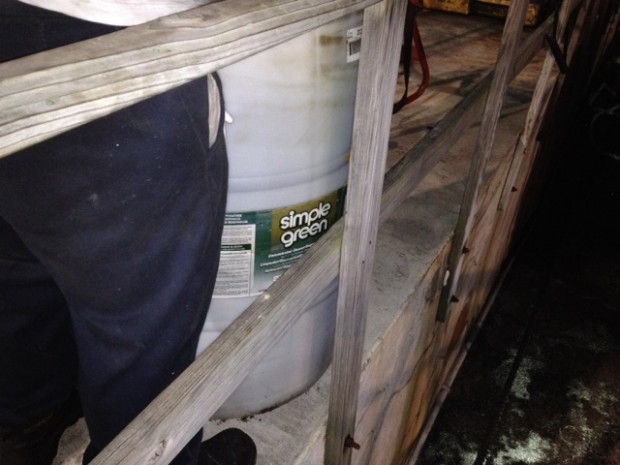 Update 11.39pm: The photo below shows a closer look at the water in the area of the spill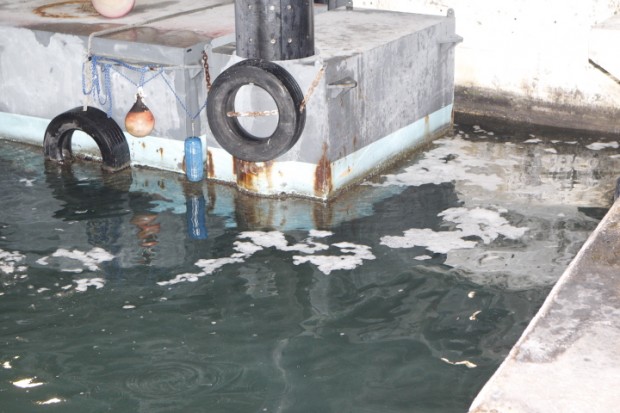 Update 12.06am: The amount of workers on scene has decreased, however some remain and continue to work on the spill.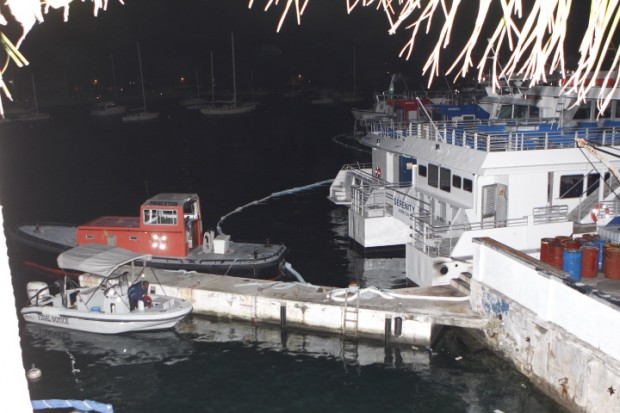 We aren't expecting to receive an official update overnight, however have been told official information will be provided in the morning.
Update Oct 23, 10.27am: The cause of the diesel spill was a failure in the fueling line while ferry boats were being being fuelled, the Government has said. They also provided further information on the clean up, read the full statement here.
Read More About
Category: Accidents and fires, Accidents/Fires, All, News, Photos