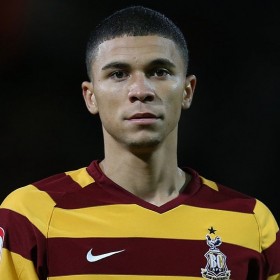 Bradford City joint chairman Mark Lawn has said both the club and Nahki Wells will have big decisions to make over the striker's future come the January transfer window.
"The Bermuda international is once again the talk of the Football League after a return to scoring action that has brought four goals in his last two appearances," according to the Yorkshire Post.
Speaking to the Yorkshire Post, Mr Lawn said: "Obviously, the next transfer window opens in a month or so and that is bound to lead to more speculation.
"We have asked Nahki if he wants to talk about a new contract, but he just wants to concentrate on his football.
"We would love to sign him for longer, of course we would. But we have to respect his wishes.
"What it means, though, is there could be a big decision for the club to make in January. And also a big decision for Nahki to make.
"We want to keep Nahki. He has been a big part of what this club has achieved over the past 18 months. But what I will say is that if Nahki does leave, he won't do so on the cheap."
The Yorkshire Post goes on to report that, "City had an excellent financial year in 2012-13 thanks to reaching Wembley twice. But the Yorkshire club can still not afford to write off a possible transfer that could run into the £2m plus bracket."
Nahki Wells scores a hat-trick earlier this month:
Read More About