Bermuda's Tyler Butterfield is featured in the latest issue of Triathlete Magazine, with the international publication spotlighting his second place showing at the Ironman Cozumel in Mexico last month.
Butterfield podium-worthy performance in Mexico was propelled by a 2:49 marathon, his best Ironman run split to date.
The event — which consisted of a 2.4 mile swim, 112 mile bike & 26.2 mile run — attracted elite athletes from all over the world, including Austria, Spain, Poland, Germany, Brazil, Ukraine, Australia, Argentina, Slovakia, Belgium, Columbia, Mexico and the United States.
Butterfield, a two-time Olympian, placed 2nd in the international field which capped off an excellent year for him. He placed third at the Abu Dhabi International Triathlon in March, scored two Ironman 70.3 podiums [Calgary and Muncie], finished ninth at the Ironman 70.3 World Championship and earned a hard-fought seventh-place finish at the Ironman World Championship in Kona.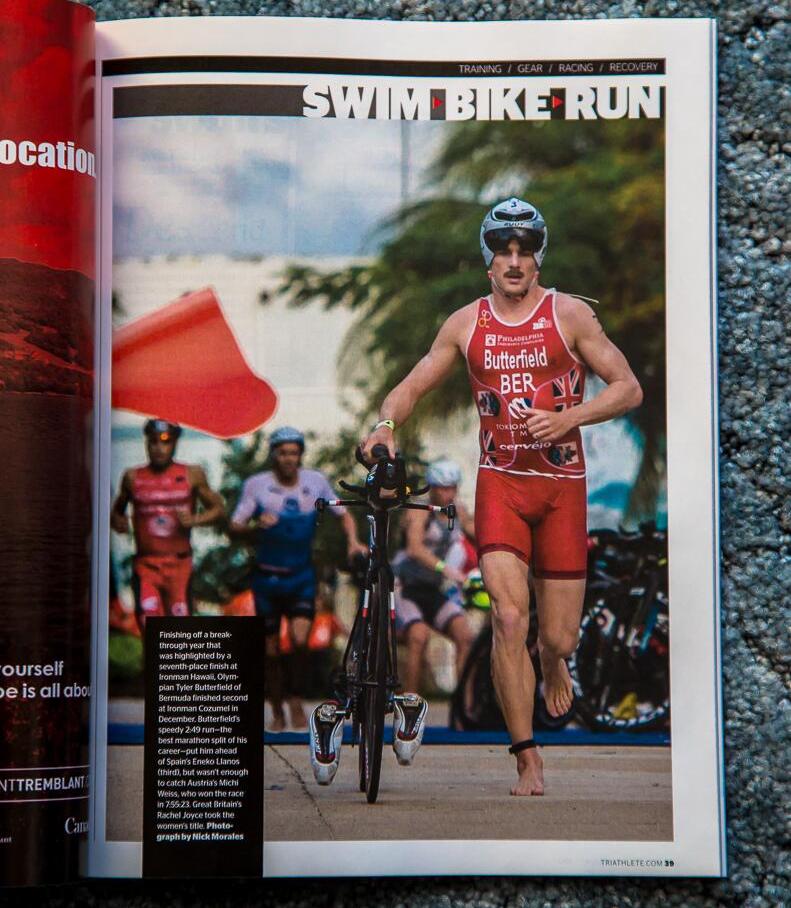 Read More About