One handover during the team triathlon at the Commonwealth Games was without precedent in the event's triathlon history — as the only 2-time champion in the world handed over to the only competitor in the world to compete over a 20 year span — and it was the team from Bermuda that claims the distinction.
The handover from Dame Flora Duffy to Tyler Butterfield saw the only triathlete in Commonwealth Games history to win two individual gold medals, hand over to the only triathlete in Commonwealth Games history to make appearances spanning 20 years.
Dame Flora hands over to Tyler Butterfield!! He is making yet another Commonwealth Games appearance for #Bermuda….20 years after his first Commonwealth Games way back in 2002. pic.twitter.com/dMtpvnUeRJ

— BernewsSports (@BernewsSports) July 31, 2022
Widely considered to be one of the best triathletes of all time, Dame Flora Duffy is the first triathlete in the world — male or female — to win two individual triathlon Commonwealth gold medals, yet another major accomplishment to add to her world class resume.
Tyler Butterfield also made history in his own right, as the sole triathlete who competed in the inaugural triathlon back 2002 who also competed in the 2022 event. The Bermudian athlete has done what few athletes of any sport have, made five Commonwealth Games appearances; in 2002, 2006, 2014, 2018 and 2022.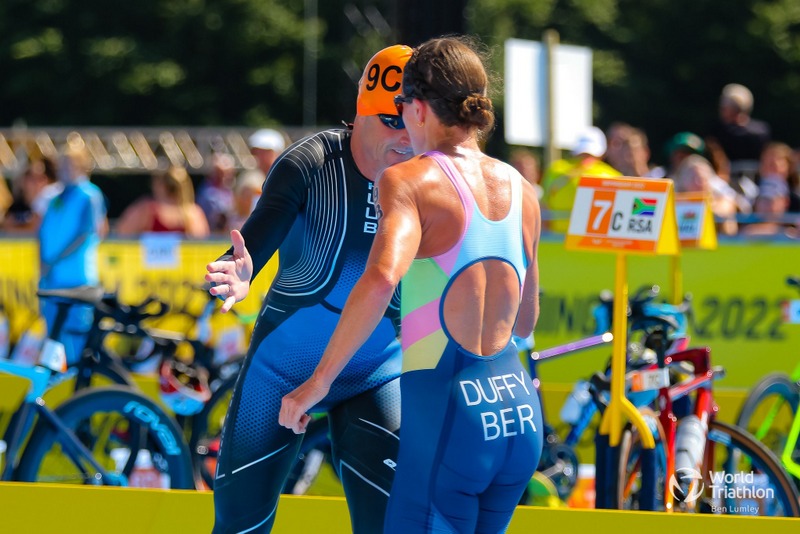 Erica Hawley and Tyler Smith, who are both only in their early 20s, made up the other team members, with the team racing to a 7th place finish, a notable showing for a small island to have managed to produce four world class triathlete who can form a relay team to compete at this level.
The triathletes often have words of praise for each other, and this time was no different, with Tyler Butterfield previously telling Bernews, "I was super impressed with the performances of Tyler and Erica in the individual races. They were super professional."
Tyler Smith, who placed 13th in the individual race and at 23, was the youngest member of our relay team, said, "Dame Flora Duffy is the greatest female triathlete of all time.
"Tyler has so much professionalism and experience. There are things Tyler and Flora can tell you that no other athlete or coach can as an athlete coming from Bermuda."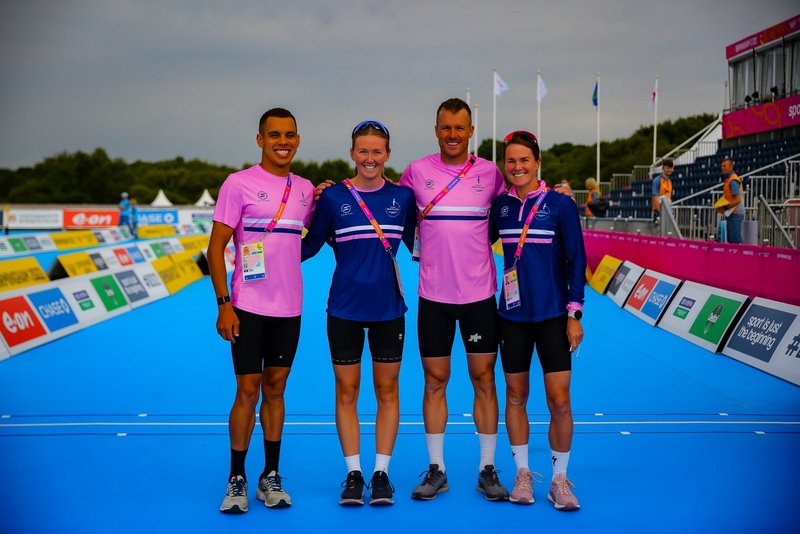 For our ongoing daily updates of the 2022 Commonwealth Games click here, and for all our coverage of the Commonwealth Games over the years click here.

Read More About