After a thorough vetting process, Assurex Global invited Freisenbruch-Meyer Insurance Services Ltd. to be a member of Assurex Global as their exclusive Partner in Bermuda.
Assurex Global is a partnership of the world's premier independent insurance agents and brokers, with more than $28 billion in annual premium volume and more than 600 Partner offices.
A spokesperson said, "The group is headquartered out of Columbus, Ohio and leverages its global network as having the best independent brokers in their respective markets. Each Partner is evaluated on integrity, breadth of service, overall quality, commitment to serve their clients, history of growth and market position.
William Madeiros, EVP GM of FMIS; Michael Freisenbruch, President of FMIS; Jim Hackbarth, President and CEO of Assurex Global; Tim Wiechers, Senior VP, Finance & Operations of Assurex Global: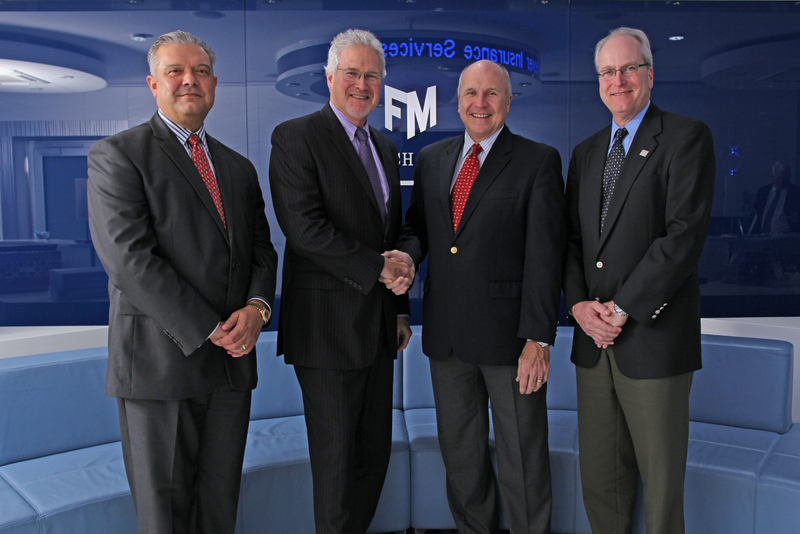 "A significant benefit of being an Assurex Global Partner is the convenience of eliminating the "middle-man" broker by directly communicating with the local Partner as principal contact."
William Madeiros, EVP, General Manager of FMIS said, "Assurex Global has a reputation for inviting only the best of the best into their network and the fact that FMIS was selected as a Partner for Bermuda is very rewarding.
"Being a part of their network means the scope of our broking capacity has increased exponentially and we can act as a conduit for other local companies looking for international exposure."
Jim Hackbarth, Assurex Global President and CEO said, "Our firms go through a rigorous process in order to become Assurex Global Partners and are continually evaluated to ensure the quality of high standards we require is maintained. We are extremely pleased to add Freisenbruch-Meyer Insurance Services to our Partnership and look forward to their contribution."
Read More About