[Updated with photos] The Bermuda Department of Public Transport [DPT] held its fourth annual Wellness Day today [Apr 2], reminding its employees of the importance of living a healthy lifestyle, both physically and mentally.
The day included information sessions in the form of displays and demonstrations as well as free health screenings. Attendees were encouraged to take part in all offerings, with prizes available via a draw to all those who visited at least 90 percent of the available booths.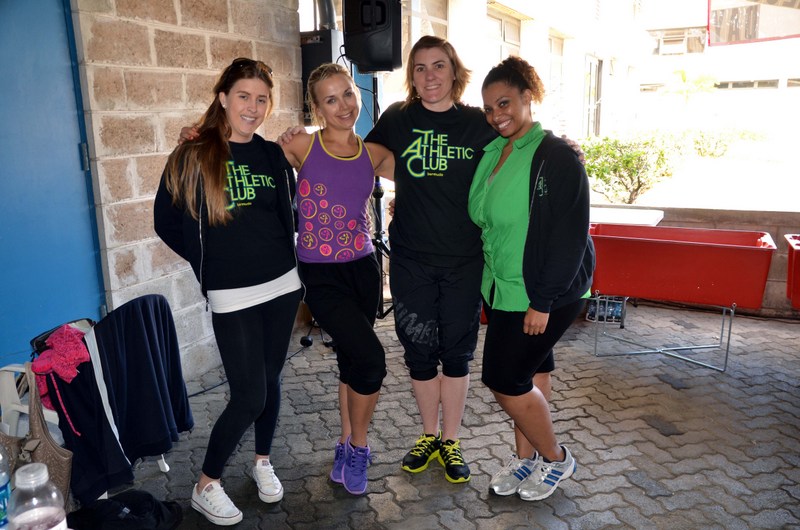 Minister of Health and Environment Trevor Moniz was in attendance, saying, "I am excited to be here today to mark the Department of Public Transportation's fourth Wellness Day which is being extended to all Ministry of Tourism Development and Transport employees.
"DPT will promote its Complete Health Improvement Program [CHIP], a lifestyle education intervention program that can, arrest and may even reverse many chronic 'killer' western lifestyle diseases such as diabetes, hypertension [high blood pressure], high cholesterol, heart disease, and obesity. CHIP is facilitated biannually by DPT wellness coordinator Beverley Howell.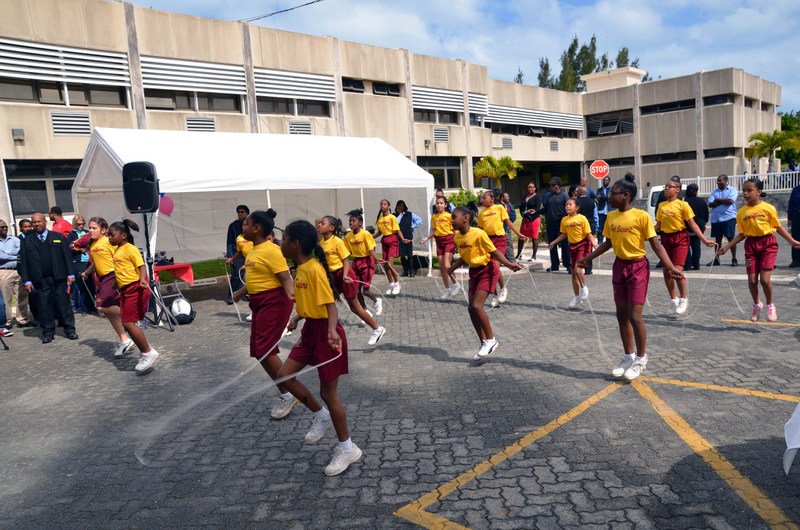 "According to the 2011 Health in Review Report, obesity, diabetes, and congestive heart failure continue to plague our island at alarming rates – rates above the average for OECD countries.
"The report shows that 24 percent of Bermudian adults are considered obese, while 19 per cent of young Bermudians [aged 11 to 18] are considered overweight or obese.
"These numbers are startling – and are one of the reasons why events like today's are so important in our community."
Minister of Tourism Development and Transport Shawn Crockwell was also in attendance, saying, "We all know the importance of health and wellness but don't always do the right thing.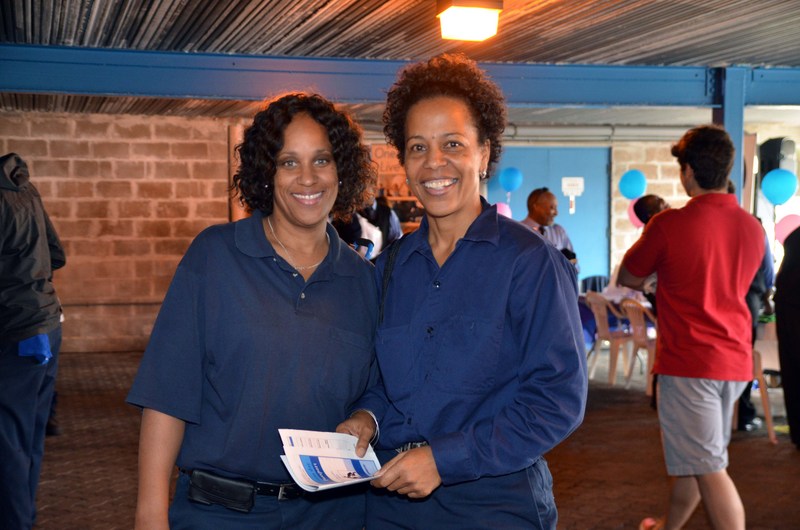 "With so much information available – both good and bad – it is easy to get confused and leave living a healthy lifestyle to another day. Tomorrow perhaps, next week, or even next month.
"However, we need to make the commitment every day as we all know that healthy employees are happy employees – and happy employees are productive employees.
"A Spanish proverb says: "A man too busy to take care of his health is like a mechanic too busy to take care of his tools."
"Imagine if DPT mechanics didn't look after the health of our buses – they wouldn't work and this would affect the travelling public. So we must look after our health as we would our tools."
Photos by Kenneth Byron, click to enlarge:
Read More About