A 25 year old British woman was due to be sentenced today [Apr 17], however her sentencing has been postponed until April 23rd. Natalie Simpson, who previously pleaded guilty to causing grievous bodily harm to another woman on New Years Eve, will remain free on bail until that time.
File photo of Ms Simpson leaving Court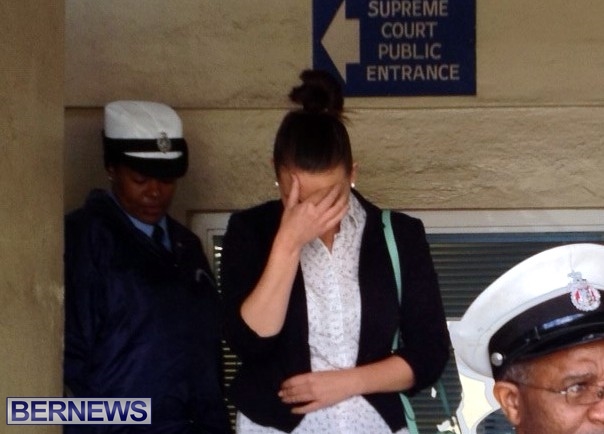 A police statement after the incident said, "Police are appealing for witnesses in the assault of a 31 year old Smiths woman, that took place at 12:30am on Wednesday Morning New Year's Day at Pier Six.
"The victim,states that she was at Pier 6 at a New Year's celebration when an unknown female walked up to her asking her 'why are you talking to him'. The suspect then assaulted the Smith's woman.
"This resulted in the victim being taken to the hospital where she required facial surgery. The suspect is described as a white female 5'8 to 5'10 feet tall, thin framed, with dark hair and a British accent."
Read More About
Category: All, Court Reports, Crime