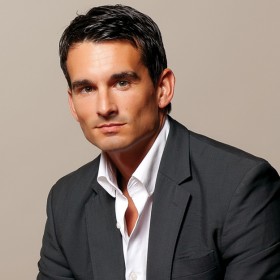 In Magistrates Court this morning [Aug 29], a 46-year-old man pleaded not guilty to charges involving an alleged interaction with Senator Jeff Baron on August 27, 2014 at Swizzle Inn.

Victor Johnston pleaded not guilty to unlawfully assaulting Senator Jeffrey Baron [pictured] and causing him bodily harm, and to unlawfully damaging a shirt belonging to Mr. Baron and valued at $88.
Mr. Johnston then pleaded not guilty to having care and control of a vehicle while his ability to exercise good care and control was impaired.
Finally, Mr. Johnston plead not guilty to refusing to take a breath test after being requested to do so by a police officer who had reason to do so.
Senior Magistrate Archie Warner set trial for November 2014 and granted Mr Johnston $2,000 bail with one surety.
[Note: Due to legal reasons there are very specific rules about commenting on court stories that are not yet completed, and as such many are not permitted. If you are not familiar with the rules, please see the guidelines here.].
Read More About
Category: All, Court Reports, Crime, News