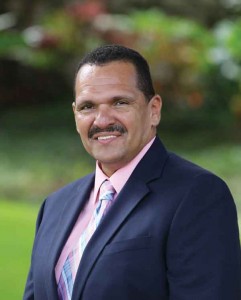 The KeyTech Group of Companies confirmed that its subsidiary, WestTel Limited [Logic Cayman], doing business in Cayman, has acquired British Overseas Territory Cable & Telecommunications, Ltd. [BOTCAT], a company incorporated in Cayman.
BOTCAT owns WestStar TV Limited in Cayman and an interest in CableVision Holding Ltd. in Bermuda. Following completion of the acquisition, KeyTech will have a controlling interest in Bermuda CableVision Limited and a 100 per cent interest in WestStar TV.
In addition, KeyTech has simultaneously sold 100 per cent of its interest in The Bermuda Telephone Company Limited [BTC] to Barrie OpCo Limited, for $30 million, $25 million in cash and $5 million in deferred debt. The cash proceeds will be used to retire Keytech's existing debt.
The company said, "The acquisition of BOTCAT will be financed through debt and equity. KeyTech will take on $68.9 million in debt and issue 2,424,242 KeyTech shares to BOTCAT. It is issuing the shares out of its authorised share capital as of the closing date of the transaction.
"While the disposal of BTC is below book value, the combined impact of both transactions is transformative for the KeyTech Group of Companies and continues to position the company as the leading, full-service telecommunications provider in both the Bermuda and Cayman markets.
"Moreover, it ensures a sustainable model for delivering scalable telecommunications and multi-media solutions to business and consumers and positions the group to maximize shareholder value over time.
KeyTech CEO Lloyd Fray [pictured] says, "The sale of BTC and the acquisition of BOTCAT are transformational transactions for KeyTech. We will now have the ability to offer superior triple-play services, which are telephone, internet with access, and television, in both Bermuda and Cayman.
"Bermuda CableVision has a hybrid coaxial-fiber network across the island that can be expanded to meet the growth of consumer high speed broadband consumption and offer superior subscription television services with its Internet Protocol TV [IPTV] platform.
"Likewise, in Cayman this acquisition will position Logic as the largest provider of subscription television while they continue to build their fiber to the home network and convert customers to high speed broadband services and IPTV. In both jurisdictions, Logic has built a reputable corporate data business that offers robust and reliable data solutions for the corporate market."
Read More About
Category: All, Business, technology