Bermuda's Nicole Mitchell won the bronze medal in the individual time trial today [Oct 11] at the Elite Caribbean Cycling Championship in Puerto Rico, with Bermuda also claiming the 4th place spot, with Zoenique Williams finishing just 18 seconds behind Mitchell.
The women's podium was actually a duplicate of the prior year in Curacao, with Kathryne Bertine of St. Kitts & Nevis in first and Tamico Butler of Antigua in second.
In the men's event, Mark Hatherley was Bermuda's sole representative in the 44 kilometer event, and finished in 13th place.
Racing continues tomorrow with the road race events and the entire team will be participating. Mitchell and Williams both medaled in the event last year and will be a formidable combo against Bertine, Butler and strong local competition, while Dominique Mayho, Darren Glasford and Che'quan Richardson will join Hatherley for a race of 138 kilometres comprised of 5 tough and hilly circuits.
Podium of women's individual time trial L-R Tamico Butler, Kathryn Bertine and Nicole Mitchell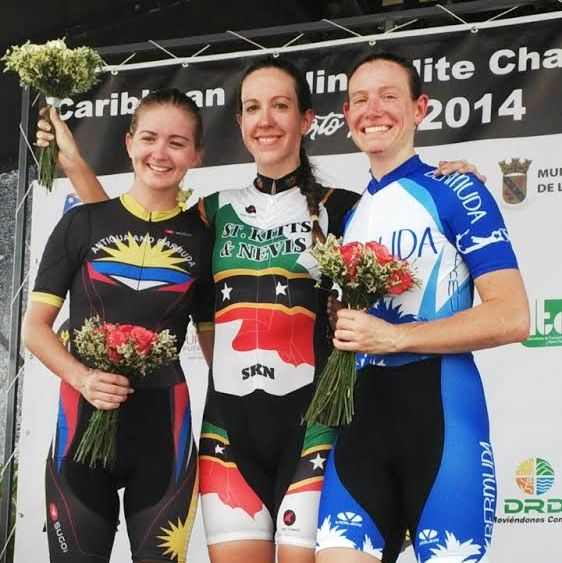 Read More About