[Updated: The PLP's Jamahl Simmons wins, gains 462 votes to the OBA's Georgia Marshall's 326, with 6 spoiled ballots]
The bye-election in Constituency #33 Sandys South is now underway, with the polls opening at the Somers Isles Lodge in Sandys at 8.00am this morning [Nov 18].
The bye-election will see the OBA represented by Georgia Marshall and the PLP represented by Jamahl Simmons, and follows the resignation of Terry Lister, who announced his retirement from politics in September.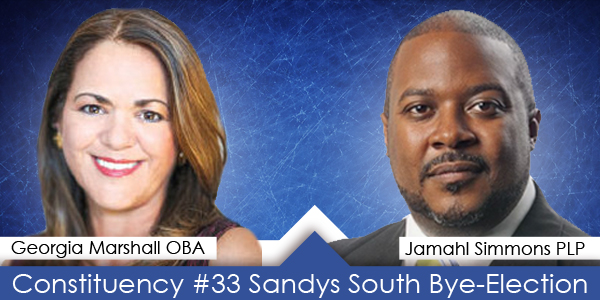 With Mr. Lister having resigned in 2013 to sit as an Independent, the Sandys South seat was technically not being held by either party, so both can be expected to hope to pick up the seat.
The OBA won the 2012 General Election with 19 seats to the PLP's 17, however when Mr. Lister resigned from the PLP last year it changed the breakdown in the House to 19 OBA, 16 PLP and 1 Independent.
Sandys South has a strong history of voting PLP for decades, having elected the PLP candidate[s] in the 2012, 2007, 2003. 1998, 1993, 1989, 1985, 1983, 1980, 1976, and 1972 General Elections.
Jamahl Simmons and supporters including MP Michael Scott, Opposition Leader Marc Bean: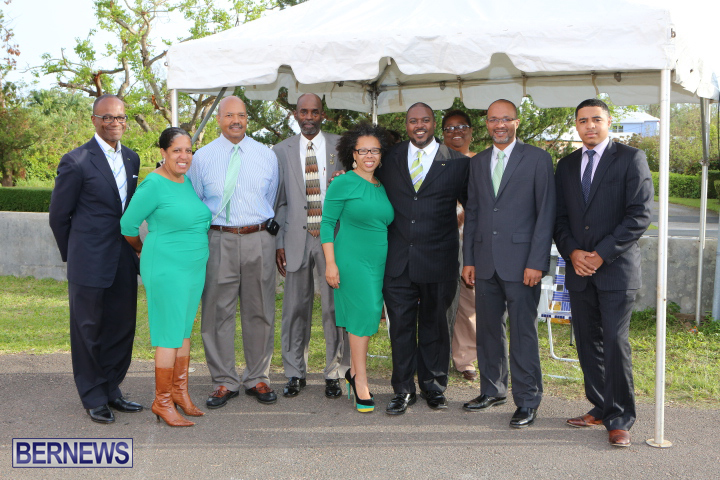 PLP candidate Jamahl Simmons and Opposition Leader Marc Bean: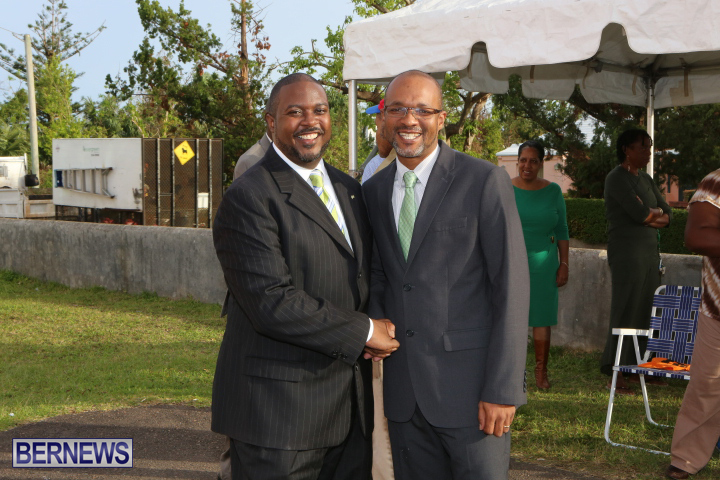 Georgia Marshall and supporters including Premier Michael Dunkley, Ministers and MPs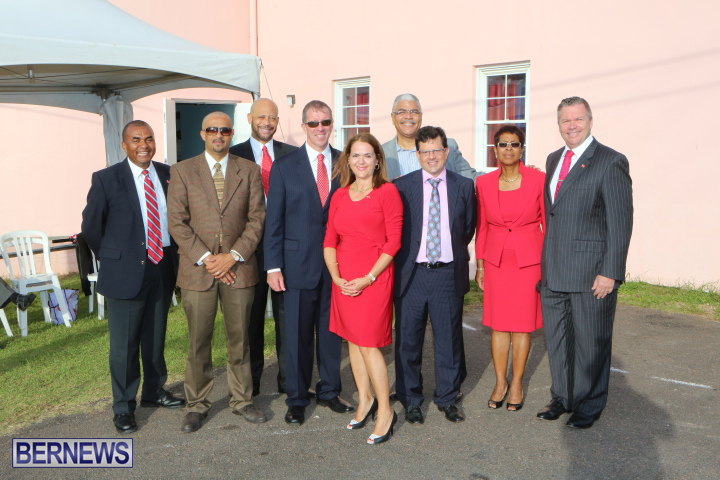 OBA candidate Georgia Marshall and Premier Michael Dunkley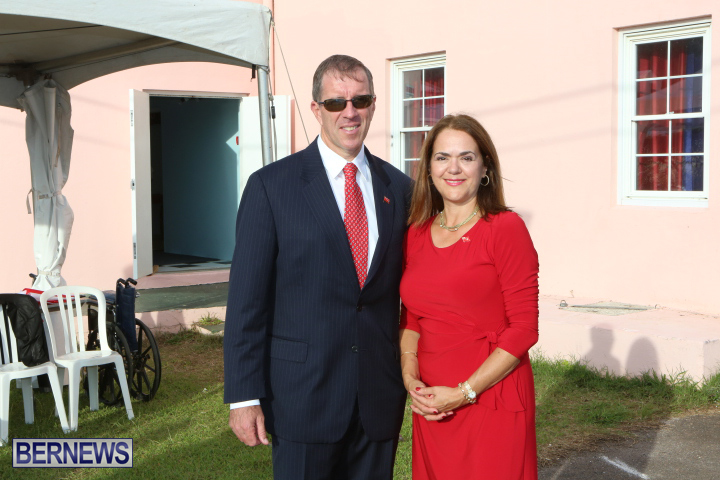 The polls close at 8.00pm this evening, and we will bring you the results live as they come in, and in the meantime, you can see all our coverage of the bye-election here.
Update 11.42am: Video with PLP candidate Jamahl Simmons
Mr Simmons said, "I'm very pleased to see that the voters seem to be coming out in a good numbers. It's been a steady turnout since 8 o'clock and we're hoping the trend continues through the day.
Asked how he was feeling, he said, "Very optimistic, feeling very positive about the day so far and we'll see what the voters' decision is after 8 o'clock."
When asked about reaction, Mr Simmons said, "Very positive reaction, very positive reaction. So you know, we'll see if it translates at the end, but right now it's in their hands, and I think a lot of people are wanting to send the One Bermuda Alliance a message that they're not happy with the way they've performed as a government and they want to see this seat restored back to the PLP to get some balance in Parliament."
Opposition Leader Marc Bean said, "I'm just hoping the people of my community send a message to the One Bermuda Alliance. Deceit, fraud, lies, hoodwinking….at some point it's got to stop and I hope this is the first step to stopping it."
Update 11.42am: Video with OBA candidate Georgia Marshall
Ms. Marshall said, "I'm feeling very optimistic. I just want everyone to know that I'm absolutely humbled and grateful for the reception that I received at the doorstep.
"I'm looking forward to seeing everyone out today exercising their democratic right and I just want Bermuda to know that I am absolutely thrilled to be a member of the OBA, which is the only party on this island that believes that women not only should be in the home, they should also be in the House.
Asked how it has been going so far, Ms. Marshall said, "Well, we've only been at it now for 45 minutes. We've had the initial crowd; I'm sure that as people are going to work, they'll stop by and I anticipate that we'll have quite a significant influx after work. So it's going to be a fantastic day. The sun is shining, it's not raining, and I'm completely energized."
Premier Michael Dunkley said, "Any time people have an opportunity go to the polls to express their opinion, we support it 100 percent. Georgia's done a wonderful job campaigning. It was an unexpected retirement of Terry Lister, who served Consistency 33 very well.
"Georgia has proven that she's fantastic candidate and now we need to translate that candidacy into a representative for the people, and I believe that she will do fantastic job. She's very strong woman leader and I'm delighted to have her on our team."
"So I urge everyone: come out and vote, express your right, and we've got our team to support Georgia today."
Update 7.37pm: With around 30 minutes until the polls close, people are congregating at the polling centre.
Update 8.01pm: The polls have now closed. In anticipation of the counts coming in, plus videos, photos and audio we have moved to a live blog format.
Your screen will automatically refesh with the latest updates
Read More About